Tom Cruise and Katie Holmes' daughter Suri looks all grown up in this rare photo shared on Instagram by her mother. In the black and white snap, the 11-year-old is wearing a floral headgear and shiny top and is staring at the camera flashing a smile.
Most fans seem to believe Suri looks just like her mum, Katie. A user commented, "Beautiful little girl and I see so much of you in her. Bright and full of life." Another wrote, "Gorgeous like her momma!"
A user even called them twins, and wrote in the comments section, "She is gorgeous, just like you!! #Twins," another gushed, "Wow, @katieholmes! Totally thought this was maybe a little flashback/throwback photo of you until I really looked closer. Suri is beautiful!"
Many users are amazed at how fast Suri is growing up, and one commented, "She's beautiful and growing up so quickly." Another complimented her parenting and noted, "She's adorable and so grown up! You're doing great."
Katie has maintained a low-key lifestyle since the actress' highly publicised divorce with Cruise back in 2012 and fans respect her for giving Suri a normal childhood.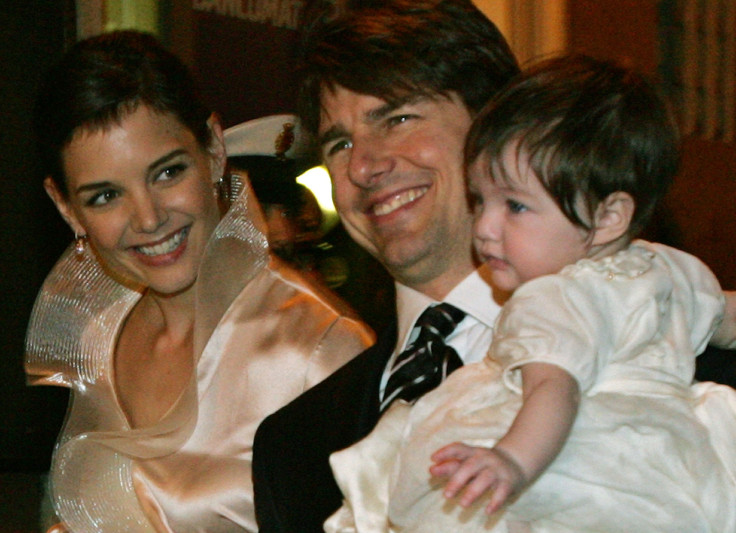 "She is absolutely beautiful, looks just like her mum! Don't blink they grow up so fast! Your doing an amazing job raising her I'm sure your family is very proud of your independence and determination to give your child some "normalcy " despite whom her famous parents are! Carpe Diem!" a social media user wrote.
Holmes and Cruise were married for five years before getting divorced. The Dawson's Creek star is currently linked to Jamie Foxx, and the couple were recently spotted together at Clive Davis' star-studded pre-Grammys party on 27 January.
The famous duo – who have kept their rumoured relationship away from public eye for years – sat next to each other at the annual Pre-Grammy Awards Gala and ended up getting a little more attention than they might have bargained for.
A source told People, "This event just happened to be one they were both attending. Clive put them at the same table with Diddy and French Montana, this wasn't a big public debut for them."
The actress tried to avoid drawing attention to herself by moving to a different seat just moments before Davis announced the singer's presence. However, Davis called out the move, saying, "This lady left the room right when I was going to introduce her, she was sitting at that table right with Jamie Foxx and everyone else. If you're going to sit together what better night than tonight?"
The source told the magazine, "Katie was really uncomfortable when Clive called her out. They still plan to be very under the radar with their relationship. They are both very private and never plan to be super public or talk about their relationship."