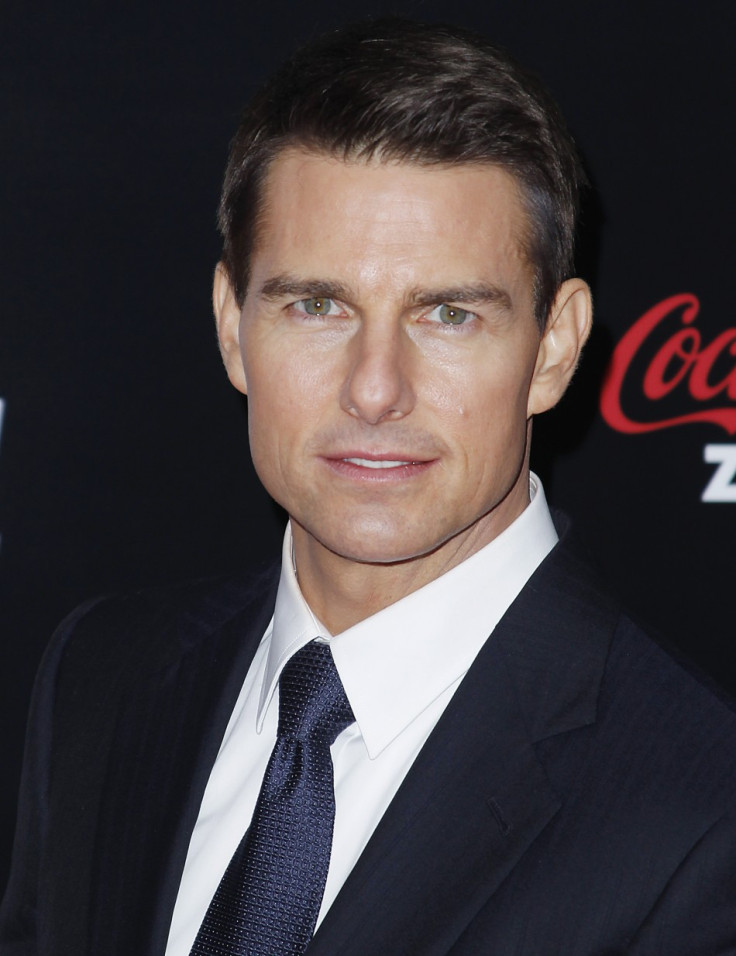 Forbes Magazine has named Tom Cruise as the highest paid actor in Hollywood. The list comes amid news of the actor getting divorced from his wife of six years, Katie Holmes.
Cruise, who turned 50 on 3 July, earned over £48 million from May 2011 to May 2012, according to Forbes. Mission: Impossible - Ghost Protocol earned over £446 million in the box office worldwide which helped the actor as well.
Leonardo DiCaprio and Adam Sandler are tied in the second position with earnings of £ 24 million each. Inception helped DiCaprio and Jack and Jill saved Adam Sandler. Dwayne Johnson, Ben Stiller, Sacha Baren Cohen, Johnny Depp, Will Smith, Mark Wahlberg and Taylor Lautner are the other actors in the top ten list.
Forbes stated that the highest paid actor was determined on the basis of upfront pay, profit participation, residuals, endorsements, advertising work, and also by talking to managers, agents, lawyers and other in-the-know folks.
"Tom is a huge movie star for the right reason. He's a very talented actor whose movies have entertained millions of fans. His ability to make a great movie, as we saw with the most recent instalment in the Mission: Impossible franchise - the most successful of the series to date - is the thing that moviegoers remember above all else," Paramount said in a statement.
Among many rumours about his divorce, the actor's connection to the Church of Scientology is speculated to be the main reason Katie Holmes wanted separation from him. The Telegraph reported that some have questioned his affiliation with the Church of Scientology, including media mogul Rupert Murdoch, who likened its practices to a cult. The Sun also reported that sources close to Cruise and Katie last night said their romance was doomed from the start because of the Hollywood hero's intense friendship with David Miscavige, the Scientology leader.
Forbes' top 10 highest earning actors from May 2011 to May 2012 are:
1 Tom Cruise
2 Leonardo DiCaprio and Adam Sandler
4 Dwayne 'The Rock' Johnson
5 Ben Stiller
6 Sacha Baron Cohen
7 Johnny Depp
8 Will Smith
9 Mark Wahlberg
10 Taylor Lautner