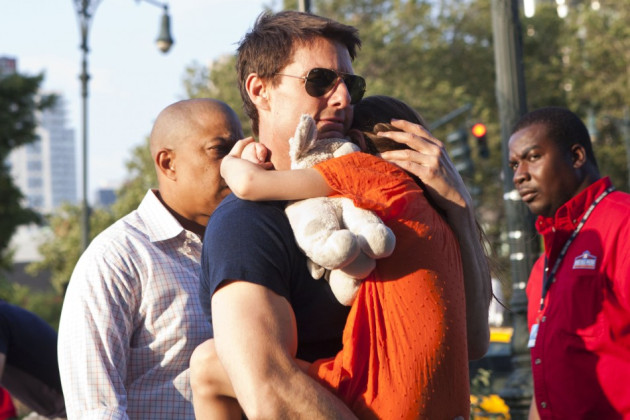 Hollywood superstar Tom Cruise reportedly spends $50,000 a week on bodyguards to protect his seven-year-old daughter Suri. According to Contactmusic, the Oblivion star was forced to hire high-class security to control the constant paparazzi who follow Suri and his ex-wife Katie Holmes.
While the 50-year-old superstar is always surrounded by two rings of plain clothed security agents, that number goes double for his daughter.
It's been a year since Katie Holmes filed for divorce from Cruise, but it was only recently that he opened up about it. Meanwhile, rumours have swirled that Holmes left Cruise because she didn't want their daughter to fall into the world of Scientology, the controversial church of which the actor is a devoted follower and benefactor.
"I didn't expect it," Cruise said about the end of his five-year marriage to the Dawson's Creek star. He later added that he "had an unbelievable amount of time to think about it" and then threw himself into his work.
He also stated that life is a challenge. "To be 50 and to have experiences and to think you have a grip on everything, and then it hits you -- this is it, what life can do to you," he told ProSieben.
"Life is a tragicomedy. You need to have a sense of humour," Cruise added.
After the apparent shock of his divorce wore off, Cruise seems to have become happier, according to Rock of Ages director Adam Shankman. The Hollywood film-maker told Us Weekly that Holmes is doing well too.
"They are incredibly happy," Shankman said about the former lovers. "I've just been emailing with [Tom]. He's coming back. He's shooting [his next movie, All You Need Is Kill] in London and seems as happy as a clam. I know he sees his daughter," he added.
The couple, known previously as TomKat, married in Italy in 2006. It was the first marriage for Holmes and the third marriage for Cruise, who was previously married to Mimi Rogers and Nicole Kidman.