Tom Hiddleston's brand new Instagram account hacked just weeks after he joined
Most of Hiddleston's photos were removed from his account and replaced with a series of bizarre posts.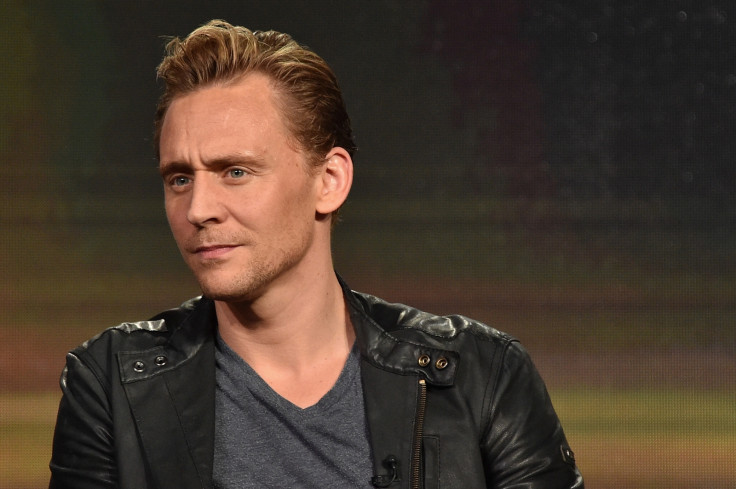 Tom Hiddleston may have only been on Instagram for a few short weeks, but the Night Manager star has already become the latest celebrity to fall victim to an online security breach. Just two weeks after the British actor set up the social media account, a slew of odd posts began to pop up on his page on Friday, quickly sparking speculation that a third party had taken control of his account.
The series of bizarre posts started with a black and white imaged of a hooded figure that linked to a separate Instagram account @ikp.
The @ikp account also shared a screenshot of the Thor star's Instagram page accompanied with the caption: "Done."
A group called Team Error 404, which seems to include several individuals using different monikers, claimed responsibility for the cyberattack that lasted about two hours.
Most of Hiddleston's photos were removed from his account, except for around four pictures of the actor dressed up as Loki, and were replaced by screenshots of Team Error 404's member accounts on Instagram and Snapchat that his account had started following.
Some of the other posts that appeared on his account included a Snapchat account to an unknown user and a weird video with the caption: "#Team.Error.404."
Another post asked Hiddleston's fans to follow a different Instagram account @rjz. The @rjz account also posted a screengrab of the 35-year-old actor's current bio and listed "TEAM.ERORR.4.0.4" together with seven other Instagram accounts that seem to belong to the alleged hacking group's members.
Hiddleston's fans, however, were not amused and quickly attempted to help the actor regain control of his account by tagging the social media company about the intrusion in the comment section.
"Someone do something," one user wrote. Other fans also attempted to question the hacker's motives as well. One fan asked, "I don't understand the profit...I mean you hacked his profile...wow cool." Another wrote, "Your life must be boring mate."
However, the hackers assured fans that the Avenger star's account would soon be returned to him with one of the captions alongside their posted photos reading, "Don't worry. We will back account to tom .. @ikp." Hiddleston's page has now been restored and the posts have been deleted.
Having joined the popular photo-sharing platform on 9 August, Hiddleston recently told fans in a Q&A with Variety that he had planned to do so "for a while." After following a few co-stars, friends and girlfriend Taylor Swift, Robert Downey Jr soon welcomed him to Instagram with a shout out on the platform.
The latest celebrity social media account breach comes just two days after Ghostbusters star Leslie Jones's personal website was infiltrated with the hacker posting nude photos and personal data about the 48-year-actress, including her passport and driver's license. Jones's website, JustLeslie.com, was soon taken down. The cyberattack is being investigated by the Department of Homeland Security unit in New York.
Taylor Swift's own Twitter and Instagram accounts have been hacked in the past as well. Following her Famous feud with Kanye West and Kim Kardashian, Swift's protected Wikipedia page was recently breached with the singer renamed as Taylor "Slithering Snake Becky With The Good Lies" Alison Swift. Her nickname was also changed to "Regina George" and her biography section described her as "...dragged to the grave by successful businesswoman Kim Kardashian." Wikipedia editors soon responded to the hack and placed a temporary lock on her page, restoring it back to its original state.
© Copyright IBTimes 2023. All rights reserved.