Blackpool winger Tom Ince has made it clear that he has no regrets about leaving Liverpool but admitted that the club would always feel like home.
The 21-year-old was heavily linked with a move to Liverpool during the January transfer window but no deal could be struck and Ince remained at Bloomfield Road where he has continued to excel.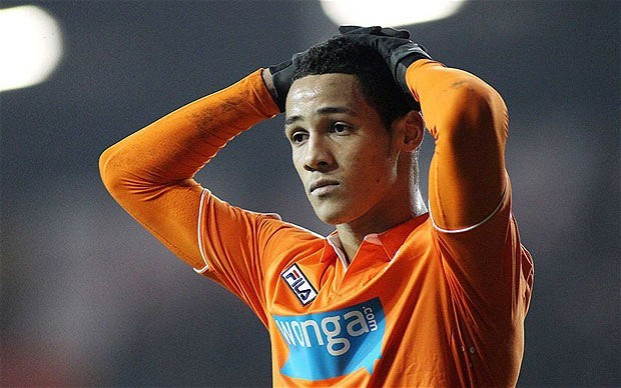 At one stage it had looked as though Blackpool would be pushing for promotion but they have struggled since the turn of the year and are now down in 16th place after a run of just three wins in their last 10 league games.
While Ince says he is happy to remain at the Seasiders, it seems he would still consider a return to Liverpool after admitting that they are a 'fantastic' club.
"I was very lucky to have a grounding at Liverpool, but after having a loan spell with my dad at Notts County and playing in that first-team environment I wanted more of it," Ince told Sky Sports.
"I wanted to experience the real world and play in front of 10-15,000 people every week, which you don't get at reserve level, and thankfully [then Blackpool boss] Ian Holloway came in for me.
"Having watched Blackpool in the Premier League, when they were such an exciting team, and seen some of the young kids at the club, I knew that it was meant for me and I haven't looked back since.
"You can jump into the Premier League too soon and I've still got a lot of developing to do, so right now my focus is playing for Blackpool, working hard for them and chipping in with a few more goals."
Ince wouldn't rule out the possibility of a return to Liverpool though, saying: "I don't know how close things came to happening in January with regards to me going back to Anfield, but I get that home feeling with Liverpool and it is a fantastic club."
The starlet is once again working with his father at Blackpool and the former Liverpool and Manchester United midfielder admits that it will be difficult to keep hold of his best players - including Tom - if the club are not pushing for promotion.
"I want to push for the Premier League and not accept mediocrity; it won't be straight away and it will take pigeon steps but I think we can do it and hopefully we can keep our best players, like Tom," stated Paul Ince.
"But as his father I understand that he has the ability to push on."