A Tonne of Cocaine Seized from Yacht En Route to Ireland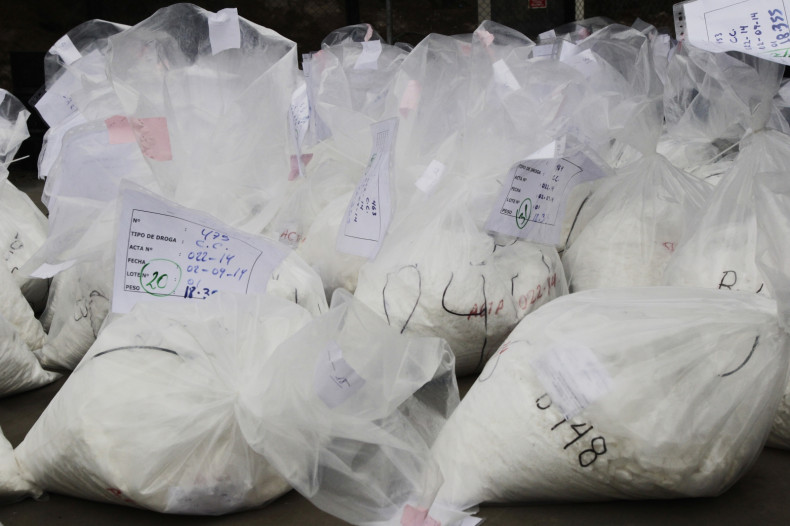 Three British men have been arrested after a tonne of cocaine was seized from a yacht off the southwest coast of Ireland.
The drug haul, thought to be worth between £54.8m and £62.6m, is Ireland's biggest in the last decade, according to Defence Forces Ireland.
"The vessel in question is currently being escorted by Irish Naval Service vessels, with the Irish Air Corps providing aerial cover," Commandant Sean O'Fatharta told Sky News.
"It is being taken to a port near Cork and is expected to arrive at some point this evening."
Authorities had tracked the 65-foot sailing charter yacht 'Makayabella', across the Atlantic since Sunday. (21 September) It is thought to have come from Venezuela, reports the Irish Mirror.
It was a joint sea operation by the Revenue Customs Service, the Naval Service and An Garda Síochána that ultimately saw the boat captured and the cocaine discovered.
The Join Task Force said the operation happened in "challenging conditions," approximately 200 miles southwest of County Cork.
The JTF said: "The decision was made by the JTF situated in the Naval Operations Command Centre in Haulbowline to deploy an armed Naval boarding party, which resulted in the successful detention by Revenue's Customs Service of the yacht, suspected contraband and the crew of three."
It is understood that the suspects, who had been at sea for a number of days, did not resist.
It is also being reported that a man has been arrested in West Yorkshire and will be questioned about the drugs haul.
The Defence Minister Simon Coveney offered his congratulations over the successful execution of the operation.
He said: "The success of this operation once again brings into focus the importance of the role of the Joint Task Force on Drug Interdiction in combating drug trafficking.
"In particular, I wish to acknowledge the huge contribution to the success of this operation made by the members of the Naval Service, An Garda Síochána and the Revenue Customs Service.
"As Minister for Defence, I wish to congratulate the Naval Service for its pivotal role in the success of this operation and, in particular, to commend the Officers Commanding LÉ Niamh and LÉ Róisín and their respective crews.
"I also wish to acknowledge the role of the Air Corps in providing top-cover support during the operation."