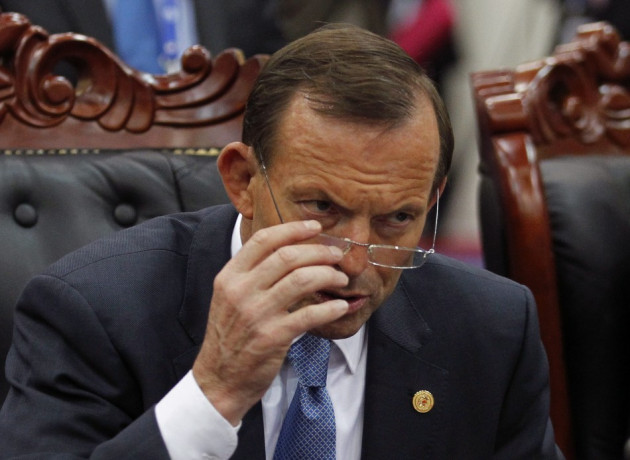 Australia's Prime Minister Tony Abbott has said his government will hold talks with Japanese automotive giant Toyota to persuade the company to continue car production in the country which fears an exodus of car manufacturers due to rising costs of production.
The talks come as Holden, a subsidiary of US automotive giant General Motors, decided to end its manufacturing operations down under starting in 2017.
The exit of GM from Australia would make Toyota the only major car maker operating in the country.
Abbott told Australian network Channel Nine that he has had talks with the head of Toyota's Australian unit, Max Yasuda.
"Obviously, the government will be talking to Toyota," Abbott said. "We want Toyota to continue."
Abbott noted that Toyota is in a different position compared to Holden.
"Much more of their local production has been for export. Toyota locally has been much more integrated into the global operations of the company, it seems, than with Holden," Abbott added.
GM's Exit
GM earlier said it would cease its manufacturing operations in Australia by the end of 2017 due to higher costs of production. As a result, the company would transition to a national sales company in Australia and New Zealand.
The decision will impact about 2,900 jobs at GM's Holden unit over the next four years, comprising 1,600 jobs from the Elizabeth vehicle manufacturing plant in South Australia and about 1,300 jobs in Victoria, according to the company.
"The decision to end manufacturing in Australia reflects the perfect storm of negative influences the automotive industry faces in the country, including the sustained strength of the Australian dollar, high cost of production, small domestic market and arguably the most competitive and fragmented auto market in the world," GM said.
Toyota said it was saddened to learn of GM Holden's decision.
"This will place unprecedented pressure on the local supplier network and our ability to build cars in Australia," it said in a response.
"We will now work with our suppliers, key stakeholders and the government to determine our next steps and whether we can continue operating as the sole vehicle manufacturer in Australia."
Higher Costs of Production
GM noted that manufacturing costs in Australia increased 65% from a decade due to the appreciation in the Australian dollar.
Since 2001, the Australian dollar has risen from US$0.50 (£30, €0.36) to as high as US$1.10, the company said.
Higher manufacturing costs in Australia have prompted many automakers to exit their manufacturing operations in the country. In May, Ford Motor said it would shut its two Australian auto plants in October 2016. Mitsubishi Motors exited the country in 2008.
The possible exit of Toyota from Australia would be a severe blow to the economy resulting in thousands of job losses. In addition to the direct employees, some 33,000 people in the automotive components sector would become jobless with the exit, according to the Australian Broadcasting Corporation.