Tony Blair Annoyed: 'Everyone is Ignoring Me on Isis Because of Iraq War'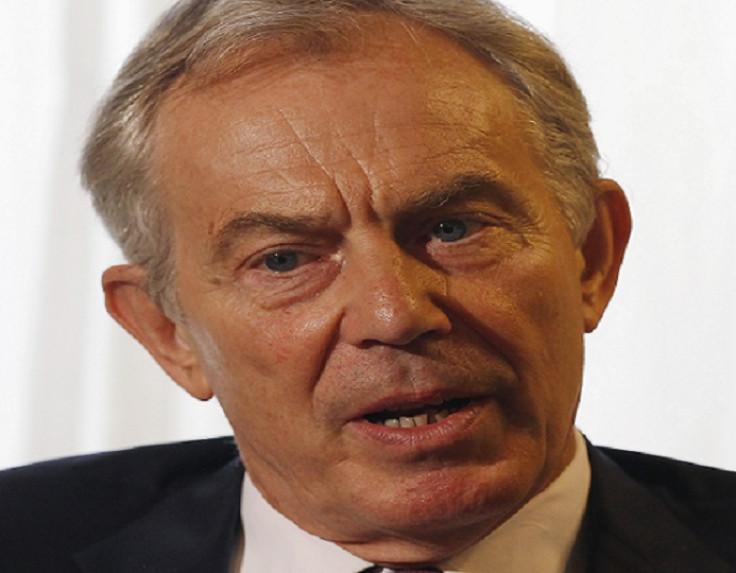 Tony Blair is annoyed with Britons who ignore his words on Islamic State because of the 2003 invasion of Iraq.
Former Prime Minister Blair lifted the lid on his frustration at being sidelined in the debate on what to do about the bloody rise of Islamic State [IS] in Iraq and Syria.
In an interview with Progress magazine, he claimed it was the lingering legacy of the campaign to topple Saddam Hussein more than a decade ago, which has discredited him in the eyes of the public.
"I'm out in the Middle East twice a month, I'm seeing it first-hand," he said. "So when people say 'Oh, well don't listen to him because of Iraq,' well, precisely because I've gone through these experiences it may just be that it's worth at least listening to my reflections on them."
Yet in the UK, anger remains. He was the subject of an attempted citizens' arrest by a restaurant waiter in trendy Shoreditch, east London, earlier this year. Meanwhile, former Labour MP George Galloway is devoting himself to making a film called The Killing Of Tony Blair.
Despite having divided opinion ever since he left Downing Street in 2007, Blair has devoted his energies to business interests and being an envoy to the Middle East. That entitles him to be listened to the subject, he believes.
Blair rejected the narrative that the falls precipitated the rise of IS. He said: "The thing I'm challenging is the notion that if you'd left someone like Saddam there that things would have been easy. First, they wouldn't have been, and second, let's not forget the reason these people came back out of Syria was when we didn't intervene in that crisis."
What would Tony Blair do about Isis?
Speaking about how the West should respond to the rise of IS in the wake of Saddam's downfall, Blair risked playing to type by insisting foreign troops on the ground are necessary to defeat the fundamentalist Jihadi group.
He said: "The question is whose and they don't necessarily need to be ours. I know these campaigns all change very fast and we should keep our options open."
Blair continues to be a deeply divisive figure in Britain, due to his decision to back George W Bush campaign to topple Saddam and the controversial "sexed up" dossier, which critics claim mis-sold the need for war to the British people.
France's foreign minister recently said Blair was "not best placed" to issue advice on the Middle East, in light of his track record.
There have even been alleged threats to his life, with terror suspect Erol Incedal accused of plotting an attack on him.
To cap it all, Mayor of London Boris Johnson has chosen to compare the three-time New Labour leader to tyrant Adolf Hitler in a new book.
© Copyright IBTimes 2023. All rights reserved.