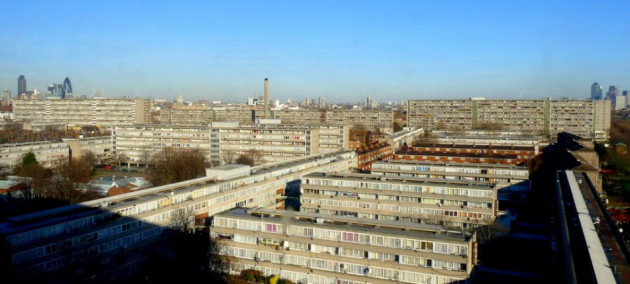 In 1997, the then-prime minister Tony Blair visited the Aylesbury Estate in south London to make his first speech in power.
Addressing the 7,500 residents of one of the most rundown estates in the capital, he promised to help "the poorest people in our country [who] have been forgotten by government".
In 2005, eight years later, the Daily Mail suggested there had been little improvement: "To walk around the sprawling landscape of the Aylesbury estate is like visiting hell's waiting room," it said.
Sixteen years after Blair's visit, the area is still riddled with crime. In the last few months, two young people have been murdered on the estate in Walworth.
In September, 21-year-old Shaun Chambers was stabbed in the heart. An 18-year-old was also attacked but he survived.
On 30 December, a 17-year-old was stabbed to death just metres from where Chambers died. Dogan Ismail had an altercation with a group of men after his BlackBerry was stolen.
He was pronounced dead when the paramedics arrived and police are now searching for 15-year-old Dawda Jallow for questioning in relation to the murder.
These two murders follow a string of similar offences. For example, in 2009, drug dealer Lee Townsend murdered recluse Andrew Wall at his home on the Aylesbury Estate.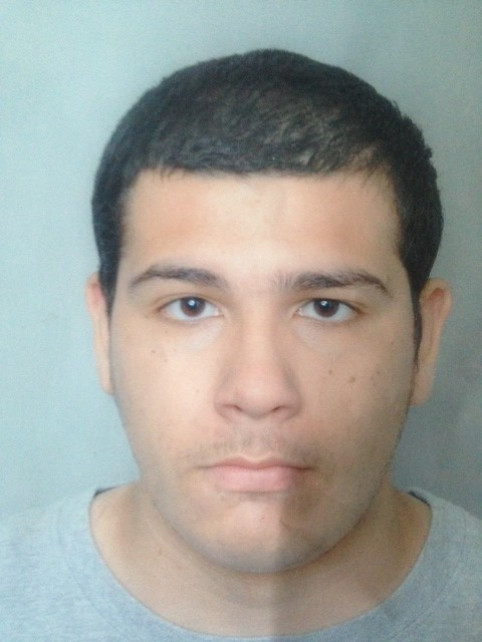 In November, over 1,500 crimes were committed within a one mile radius of the Aylesbury Estate, including 218 violent crimes, 217 burglaries or robberies, 81 crimes relating to drugs and 359 cases of anti-social behaviour.
Of these, 696 cases are currently under investigation. In 410 of the cases, no further action was taken and just 13 resulted in the offender being sent to prison.
Following Ismail's murder, chief superintendent John Sutherland, Borough Commander at Southwark, said: "This is the second murder in the area in a relatively short space of time - and in addition to the dreadful loss suffered by the families, there is a recognition of the inevitable impact these events have on the wider community.
"The vast majority of those who live and work in and around the estate are decent, law-abiding people - but, in keeping with many Inner London Estates, the Aylesbury has its challenges. We're wholly committed to facing up to those."
He said a new Partnership Action Group for the Estate is to be set up and that the police are to launch Operation Trinity to tackle youth violence, knife crime and robbery.
Following Tony Blair's visit, the government launched a £1.5 billion scheme to redevelop the estate and in 2010, demolition work began so it could be rebuilt.
Built in the 1960s and 70s to house some of London's poorest families, the estate was soon dogged with crime and deprivation. Half a century later, the Southwark Council says improvements are being made and it is directing its efforts to improving the community.
Speaking in light of Ismail's death, Councillor Richard Livingstone, cabinet member for finance, resources and community safety, said: "We were saddened to learn about the death of this young man, and our thoughts are with his family and friends.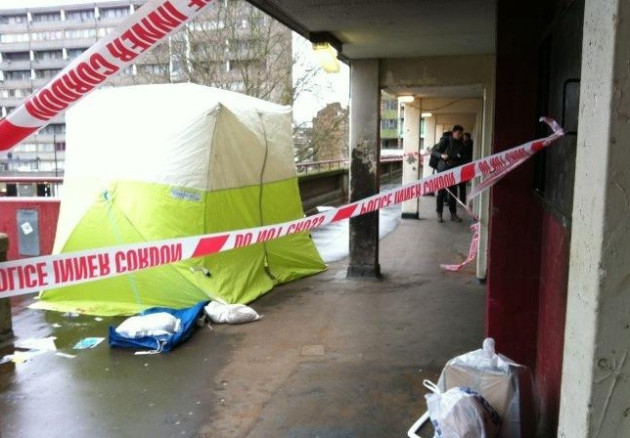 "We have been working for some time with the police and the community to make vast and long-lasting improvements to the area, and this incident only strengthens our resolve to make the Aylesbury Estate a safer place to live.
"The Aylesbury regeneration project is not just about new, affordable homes, but also improving the area for the community which already lives there, as well as for new residents. We are building neighbourhoods which continue to be great for families, with amenities such as parks, shops, safe places for children to play and good local schools.
"In the meantime, the council has recently invested in flexible redeployable CCTV in the borough and the Aylesbury will be the first place that these new cameras will be deployed both as a deterrent to crime and to help residents feel more secure around the estate."
The first phase of the regeneration project will be completed this year and, eventually, there will be 4,000 new mixed tenure homes.
The council added that it is providing an annual grant of £250,000 to its development partner, Creation Trust, to run social and economic programmes on the estate to address anti-social behaviour, unemployment and social cohesion during the regeneration process.
Sutherland concluded: "We have an excellent relationship with Southwark Council - who are embarking on a long term programme of reinvestment and regeneration in the Estate. We will be with them - and with local people - every step of the way.
"Our absolute commitment is to do whatever it takes to make the local neighbourhood safer using every resource available to us."