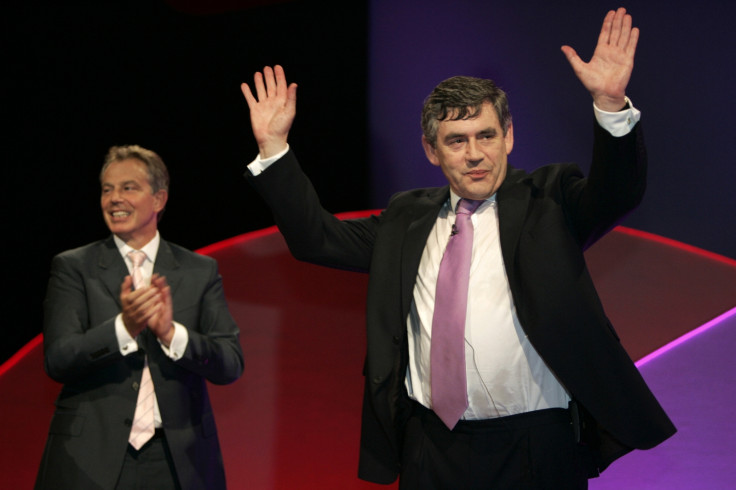 Gordon Brown's "brilliance" stopped Tony Blair from sacking the Scot from his position as Chancellor, according to Alistair Campbell.
The former Director of Communications for Number 10 told BBC Radio 4's Today Programme that Blair came close to dumping Brown but a sense of closeness and acknowledgement of his abilities prevented him from doing so.
"Gordon is without doubt one of the political figures of our time, with a great mind and an ability to focus on really big challenges and understand the role of politics in meeting those challenges," Campbell said.
"At his best his was absolutely brilliant. Equally, at other times he could be nightmare to work with."
The spin doctor added: "Sometimes with really great figures there is perhaps always a downside – that was the downside.
"This idea that he was brilliant but he was impossible.
"If he had just been impossible, then that question that was asked the whole time 'why didn't Tony just get rid of him?' the answer was in his brilliance.
"We were incredibly lucky to have two real titans in recent times."
The comments come after Brown announced that he is to stand down as an MP at the 2015 General Election next May.
The Kirkcaldy and Cowdenbeath representative has been a Labour MP since 1983.
Brown, the son of a Church of Scotland minister, served as prime minister from 2007 to 2010 after taking over from Blair as the leader of the Labour Party.
The Edinburgh University graduate was one of the key figures of the New Labour project, alongside the likes of Peter Mandelson, Blair and Campbell.
The Fifer served as Chancellor from 1997 to 2007 under Blair's premiership.
Brown stepped down as Labour leader and concentrated on charity work after losing the 2010 general election amid the formation of a Coalition Government between the Liberal Democrats and the Conservatives.
United Nations secretary-general Ban Ki-moon named Brown as a special envoy on global education in 2012.
The unpaid role has seen the Scot campaign for global girls' rights and call on the UK government to give Nigeria military aid to hunt for abducted girls kidnapped by Boko Haram.
The Labour MP was also a lead campaigner for the 'No' side, delivering a crushing and authoritative blow to the 'Yes' hopefuls in the run up to the Scottish independence referendum in September.