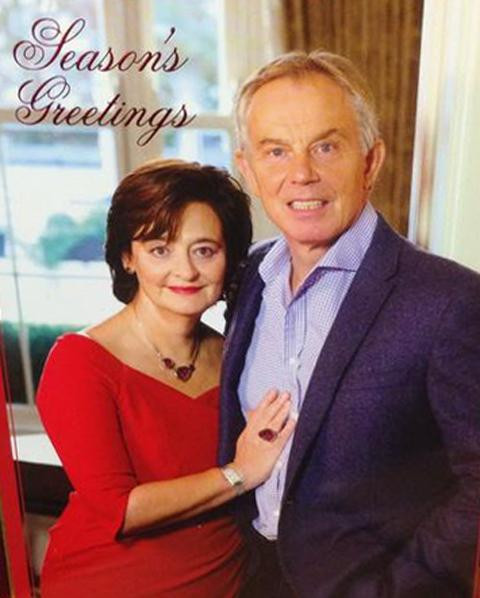 Tony Blair and his wife Cherie have been mocked on Twitter after a Christmas card picturing the couple has been confirmed as the real deal and not a hoax.
His office confirmed the picture was official and added it was a "very nice picture".
Blair's startled look on the front of the festive greetings card has drawn comparisons to Friends character Chandler Bing's inability to smile correctly for posed photographs.
Others on Twitter could not resist the opportunity to poke fun at the former Prime Minister.