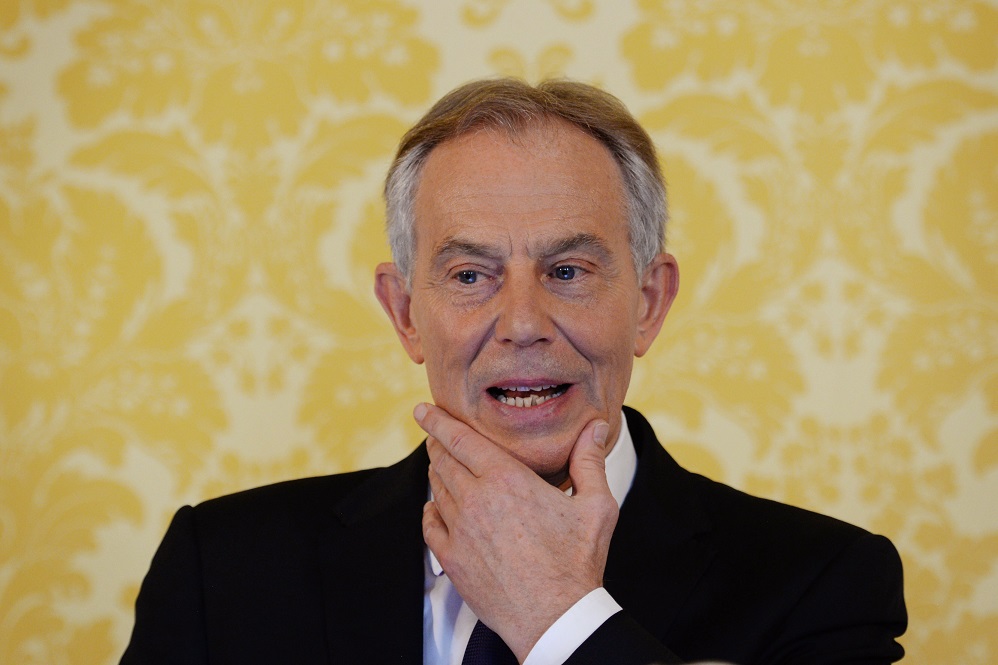 Tony Blair has hinted at a return to British politics after describing the choices facing voters as a "tragedy". The former prime minister said the country risks becoming a "one-party state" with the electorate left to chose between "hard Brexit Tories" and an "ultra-left Labour".
In an interview with Esquire magazine, the former Labour leader alluded to a return to politics and the centre ground that between 1997 and 2005 won him three general elections. "I don't know if there's a role for me... There's a limit to what I want to say about my own position at this moment.
"All I can say is that this is where politics is at. Do I feel strongly about it? Yes, I do. Am I very motivated by that? Yes. Where do I go from here? What exactly do I do? That's an open question."
In an attack on both Theresa May and Jeremy Corbyn, Blair said there was something "seriously wrong" in British politics if the only choices were a government preparing to severe most of its ties with Europe and a Labour party whose policies were straight out of the 1960s.
"It's a tragedy for British politics if the choice before the country is a Conservative government going for a hard Brexit and an ultra-left Labour Party, that believes in a set of policies that takes us back to the sixties," he told the magazine.
"In the UK at the moment you've got a one-party state. When you put it all together (taking into account that the Conservative leader wasn't elected), there's something seriously wrong."
Labour's shift to the left accelerated under Corbyn, who in September was re-elected in a landslide victory over Owen Smith. His socialist policies have won him strong backing from a groundswell of party members but was given a vote of no confidence by 80% of his MPs.
Blair criticised the shift as the stuff of "fantasy" adding his party is more concerned with demonstrating on the streets than controlling the House of Commons but predicted a return of centrist politics. "There's been a huge reaction against the politics I represent," Blair continued.
"But I think it's too soon to say the centre has been defeated. Ultimately I don't think it will. I think it will succeed again. The centre ground is in retreat. This is our challenge. We've got to rise to that challenge."