Tony Blair has accused Labour of making a mistake by supporting Brexit, which will lead to a departure from the EU designed by the "Tory right".
The former Prime Minister said Labour's position on Britain's withdrawal from the European bloc is "confusing" and the party instead should make the case that leaving "isn't and never was the answer".
He warned: "If Labour continues to go along with Brexit and insists on leaving the single market, the handmaiden of Brexit will have been the timidity of Labour."
Blair's comments come in an article published today (4 January) on his Institute for Global Change website.
The body has also published a document called 'What We Now Know' detailing the costs of the Brexit vote to Britain so far, such as a downgrade in economic growth forecasts.
Labour Brexit secretary Sir Keir Starmer has said Labour will argue for a deal that preserves many of the benefits of the single market and customs union, as well as protecting workers' rights and the environment.
But Blair, who led Britain for a decade until 2007, said this strategy is "confusing" and not "credible".
He said: "Far better to fight for the right for the country to re-think, demand that we know the full details of the new relationship before we quit the old one, go to the high ground on opposing Brexit and go after the Tories for their failures to tackle the country's real challenges.
"Make Brexit the Tory Brexit. Make them own it 100%. Show people why Brexit isn't, and never was, the answer," according to Sky News.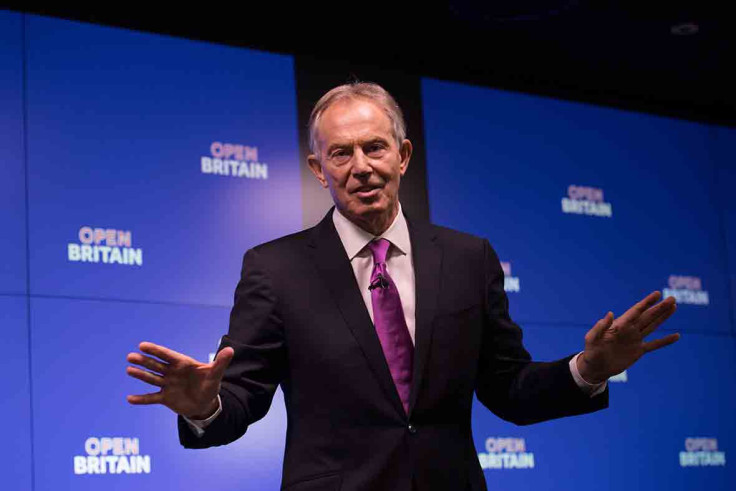 This is the latest in a string of interventions from the former Labour leader which has seen him argue that the UK should stay in the EU, even after 52% of people voted to leave the bloc in a 2016 referendum.
That has put him at odds with the current Eurosceptic Labour leader Jeremy Corbyn, who has called on Blair to "respect" last year's poll.
Richard Tice, co-chairman of the group Leave Means Leave, said Blair "and his elite gang" were determined to stop Brexit.
Tice added: "We will thrive and prosper by leaving both and regaining our rightful place on the global stage as a strong powerful independent nation and the sooner the better."