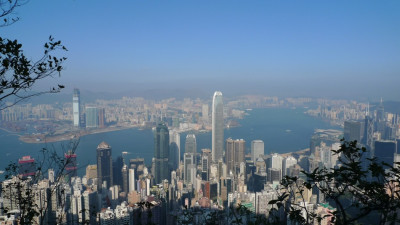 An annual report on the world's most competitive countries in 2012, in terms of economy, was released recently by the International Institute for Management Development (IMD).
The IMD World Competitiveness Yearbook (WCY) 2012, the world's most comprehensive annual report on the competitiveness of nations, ranks 59 economies on the basis of how well countries manage their economic and human resources to increase their prosperity, IMD said in a statement.
According to the report, Hong Kong has replaced the United States for being the most competitive economy in the world in 2012 for two years in a row.
Despite slipping to the second slot, the US remains at the centre of world competitiveness.
"US competitiveness has a deep impact on the rest of the world because it is uniquely interacting with every economy, advanced or emerging. No other nation can exercise such a strong "pull effect" on the world. Europe is burdened with austerity and fragmented political leadership and is hardly a credible substitute, while a South-South bloc of emerging markets is still a work in progress. In the end, if the US competes, the world succeeds," Professor Stephane Garelli, director of IMD's World Competitiveness Center, said.
While three European countries have been ranked in the top ten slots, emerging economies such as India, China and Russia have slipped back from their rankings in IMD 2011 report.
"Emerging economies are relying on domestic demand and national champion companies to insulate themselves from economic turmoil, while the "submerging" developed economies are turning to re-industrialisation. In both cases, economic nationalism is back and protectionism is tempting," Garelli added.
The report findings also suggest that besides Hong Kong, which has emerged as the most competitive economy in 2012, all Asian economies including Malaysia and Korea have declined in their rankings from last year.
In Latin America as well, all countries except Mexico have moved downwards. Only one country from the Middle East could make it to the top ten.
Check out the slideshow to know which the ten most competitive countries in 2012 are, along with their previous year rankings in the IMD report.