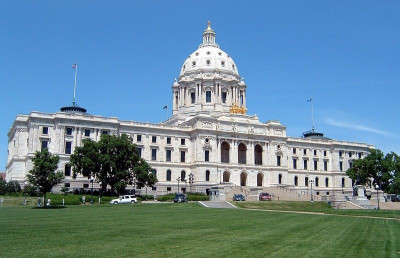 Financial news provider 24/7 Wall St has released a latest list of top ten states in the US having the safest hospitals, based on its analysis of a survey on hospitals.
The survey by Leapfrog Group, a nonprofit programme aimed at promoting healthcare safety in America, covers about 2,652 hospitals from across the US.
The survey results, which will be published by the end of July, will give grades A, B and C to the hospitals based on their scores in 26 different safety-related measures.
"Some states have much safer hospital systems than others. In several states, 40% or more of reporting hospitals received the best possible score. In others, not one hospital scored better than a B. Based on Leapfrog's report, 24/7 Wall St identified the states with the largest percentage of hospitals receiving an A," the journal said in its report on Monday.
The National Institutes of Health data shows that nearly 50,000 to 100,000 patients die in US hospitals each year as the result of lapses in safety, the journal noted.
Leapfrog's Hospital Ratings has identified incidence of patient falls, trauma, injuries that occur during a patient's stay, and the probability of acquiring a central-line associated bloodstream infection (CABSI), a lethal infection that can occur during certain procedures, as some of the major safety lapses.
Though the occurrence of such safety lapses in the states with safest hospitals is low, such states do not necessarily have healthy populations.
"Life expectancy, incidence of cancer and diabetes, and heart disease mortality rates was no better in the states with the safest hospitals than the national average," the journal explains.
Check out the slideshow to know the top ten US states having the safest hospitals: