With the shock news that Transport for London (TfL) is to prevent Uber from renewing its licence to operate in London, millions of regular customers could soon be looking for another option.
To save you from stumbling into the App Store at 3am on a Sunday morning with 6% battery left, here are some of our favourite Uber alternatives in the LDN.
MyTaxi
On the surface MyTaxi appears to be a recent addition to London's taxi app ranks, but the service has technically been in and around the capital since 2011 as UK start-up Hailo.
MyTaxi is similar to Uber in that you can quickly order, pay for, and track a ride all within a single smartphone app. The difference is that all of its registered drivers are fully licensed, as the service is designed to support the traditional 'black cab' taxi industry while offering a snappy booking service for passengers.
It may be more expensive from time to time, but MyTaxi's close ties to the official taxi industry means it won't fall foul of TfL's regulations anytime soon. Across Europe, MyTaxi boasts around 100,000 drivers and is available in more than 50 cities around the world.
MyTaxi was quick to capitalise on the potential removal of Uber from London's streets, and is currently offering 50% off fares in the capital. There is also a £10 discount on a new user's first trip with the promotional code 'myfirstmytaxi' and the free app is available for iOS and Android.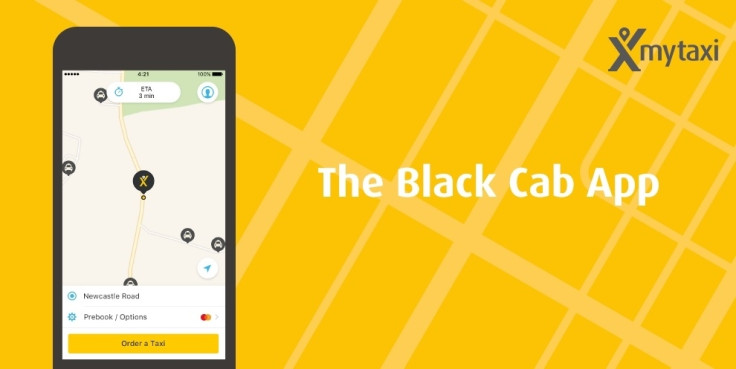 Kabbee
This taxi app uses minicabs like Uber but includes a loyalty points system for regular users to earn discounts on their rides. Customers can also rack up £5 of free credit for each friend they get to use the app, and the friend gets £10 towards their first journey.
Kabbee claims to be up to 65% cheaper than a black cab, has 10,000 vehicles across London, and can accept bookings right away, or up to three months in advance. There is also a variety of vehicles to choose from, including large and small cars, luxury cars and low-emission vehicles.
Gett
Another black cab option, Gett claims to offer the UK's highest-rated drivers through its iOS and Android app. It also claims to get riders to their destination three minutes quicker than the same journey made by Uber, and fares are confirmed upfront when you order - so there's no shock when you arrive and the meter reading's three figures.
Gett cabs can be ordered in advance, for airport runs for example, and money is taken off your friends' first rides when you recommend the app to them. As well as the traditional black cab, Gett users can pick to use a larger minivan, or hire a courier to deliver parcels by scooter. As well as London, Gett is available in over 100 cities worldwide.
Addison Lee
Before on-demand taxi apps like Uber became all the rage, Addison Lee was the go-to choice for Londoners looking for a black cab alternative. The UK's largest minicab company, Addison Lee has worked hard to keep up with the smartphone-driven competition in recent years, launching an app of its own, offering discounts and lowering prices at quieter times of day.
Cars can be booked immediately or in advance, the price is confirmed before your journey booking is completed, drivers can be tracked as they arrive at your pick-up point, and there's a loyalty service to reward regular users.
Or, how about a bicycle?
If the prospect of finding a taxi to hail is looking bleak, you could opt for the healthier option: a bike. The number of bike share apps now in operation in London has increased five-fold since Boris Johnson introduced the affectionately named 'Boris Bikes' to the city's streets in 2010.
Now joining the 11,000 Santander Cycles Londoners can also find OBike, Mobike, Urbo and ofo – all of which operate without the need to dock. All users have to do is download their individual app, pay and tap their phone on the bike, which then unlocks via Bluetooth. When riders are finished they can simply jump off anywhere and tap again to lock the bike and end their journey.
Users can hire bikes from as little as 50p per half hour, with some asking for a deposit (up to £50) – however the newly-launched ofo doesn't require a deposit.
Finding a bike will be easy too as in total there will be over 12,600 cycles in London, with this number set to increase.
The dockless solution sounds revolutionary, however Londoners are up in arms after complaining of finding bicycles littered across pavements, while vandals have targeted the easy-to-swipe cycles to either damage or leave in locations such as on top of public toilets. In London's borough of Hammersmith the council has issued oBike with a highway obstruction notice to remove the bikes from the area. However, with companies setting up special 'parking zones' to alleviate this problem, we don't expect these bike shares to go the way of Uber.