Community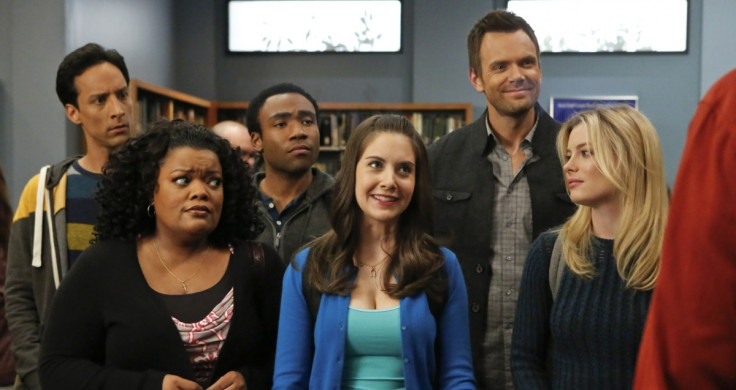 Soon after suspended lawyer Jeff Winger (Joel McHale) is forced to enrol at a community college to complete his bachelor's degree after it is discovered that he faked earning it, he creates a Spanish study group in an attempt to get closer to a female student in his class. It has a higher turnout than he is expecting and against the odds, the group of misfits (Alison Brie, Donald Glover, Gillian Jacobs, Chevy Chase among them) soon forge a family-like bond.
Community is hilarious, seamlessly mixing juvenile slapstick and genius one-liners to make each episode easy to watch. But unlike many comedy shows of late, Community has a real grown up centre underneath its silly, childlike appearance. The oddballs depicted are uncomfortable being at college given most are older than the average student, and find common ground with each other despite their differences.
Watch this if you enjoyed: Parks And Recreation, The Office, 30 Rock, Arrested Development, Modern Family, How I Met Your Mother, New Girl and Cougar Town.
Available on Netflix UK.
The Railway Man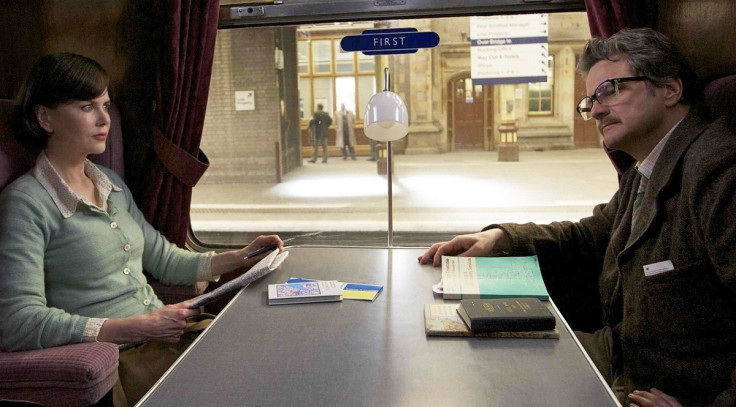 The Railway Man, starring Colin Firth and Nicole Kidman, tells the story of Eric Lomax, one of the thousands of Allied prisoners of war, who were forced to work on the construction of the Thai/Burma railway during the Second World War. His experiences, particularly the punishments he received after the secret radio he built to bring news and hope to his colleagues was discovered by his "employers", left him traumatised and later, shut off from the world and life.
However, years later, he meets Patti on a train and the pair fall in love, instilling in Eric a sense of hope as she determines to rid him of his deep-rooted demons. Discovering the young Japanese officer who haunted her husband was still alive, she faces a terrible decision; should Eric be given a chance to confront his tormentor? And would she stand by him if he did choose to enact revenge?
Watch this if you enjoyed: Unbroken, Philomena, To End All Wars, The King's Speech, Before I Go To Sleep, To End All Wars, The Imitation Game and Mandela: Long Walk To Freedom.
Available on Netflix US.
Scarface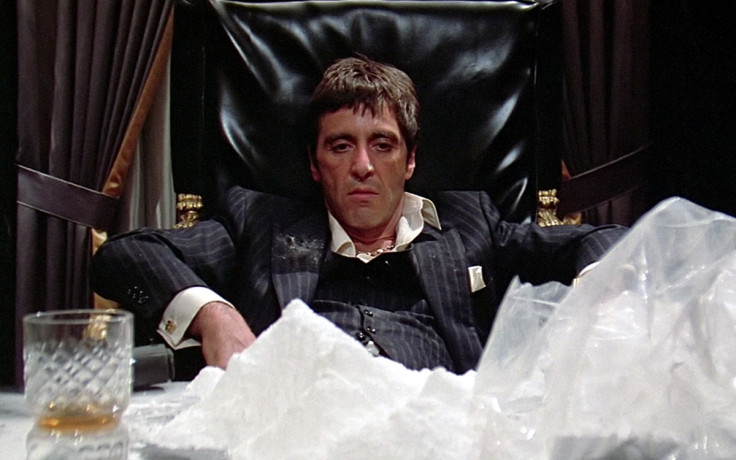 After getting a green card in exchange for assassinating a Cuban government official, Tony Montana (Al Pacino) stakes a claim on the drug trade in Miami. Murdering anyone who stands in his way, Tony becomes the biggest drug lord in the state, controlling nearly all the cocaine that comes through the US state. But increased pressure from the police, wars with Colombian drug cartels and his own drug-fuelled paranoia serve to fuel the flames of his inevitable downfall.
Directed by Brian de Palma (Carrie, The Untouchables) and written by Oliver Stone (Platoon, Natural Born Killers), Scarface has arguably become one of the most iconic gangster movies of all time since its release, despite being nominated for a Razzie Award way back in 1984. So if crime drama is your thing, make sure you "say hello" to one of the best in the genre.
Watch this if you enjoyed: Carlito's Way, The Godfather, Goodfellas, American Gangster, Serpico, Training Day, Deep Cover, Casino and Once Upon A Time In America.
Available on Netflix US (from Tuesday 1 March).
Muppets Most Wanted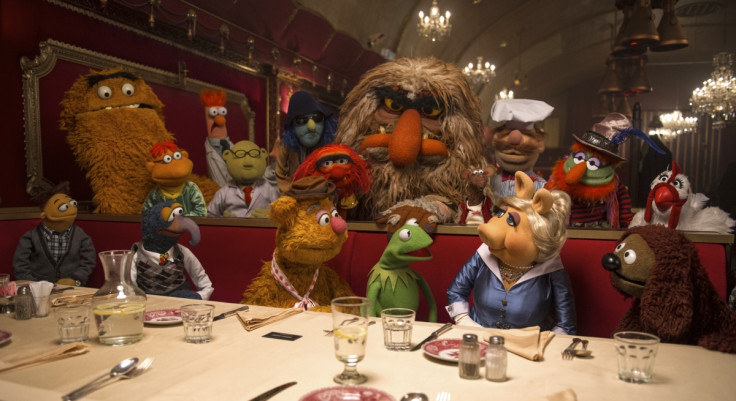 Following the events of the first movie, the Muppets' new manager Dominic Badguy (Ricky Gervais) convinces the gang to embark on a world tour. However, Kermit the Frog doubts it is a good idea. Unfortunately for the group, his feelings are proven right when lookalike Constantine escapes from prison and takes Kermit's place, but not before he frames him the famous green Muppet for the crimes that he himself committed.
Subsequently, Kermit gets arrested as officials believe he is Constantine, and lands himself in a Siberian prison, letting Constantine permanently off the hook. While the frog tries to convince his captors of his true identity, Constantine and Dominic are free to carry out their plan to steal London's Crown Jewels.
Directed by James Bobin, who also helmed the 2011 film based on the same characters too, the children's comedy also stars Modern Family's Ty Burrell, Downton Abbey's Hugh Bonneville and 30 Rock's Tina Fey.
Watch this if you enjoyed: The Muppets, The Muppet Show, The Muppet Christmas Carol, Muppet Treasure Island, Fraggle Rock, Labyrinth and Sesame Street.
Available on Netflix UK.
An Idiot Abroad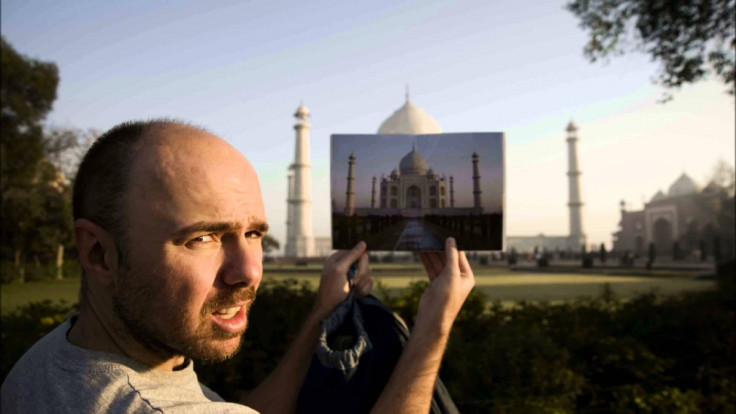 An Idiot Abroad documents Karl Pilkington's journeys to foreign countries - a task set to him by long-term friends Ricky Gervais and Stephen Merchant under the guise of visiting the New Seven Wonders of the World. Though they include the Colosseum in Rome, this is not one of Pilkington's destinations; instead he visits the Great Pyramids in Egypt (which is the last of the Seven Wonders of the Ancient World to remain intact).
Most of each episode focuses on Pilkington's reactions to cultural differences and idiosyncrasies in the countries he visits, and as anyone who knows Pilkington can expect, his grumpiness about everything is rife in each episode. Gervais and Merchant call Pilkington during each trip, to assign him certain things to do often not related to why he believed he was visiting the country in the first place.
These include training as a lucha libre wrestler in Mexico, spending time with a tribe of former cannibals in Peru, and dancing with a samba school for a local Carnival parade in Brazil; all of which Pilkington has no prior warning of, which makes for hilarious results.
Watch this if you enjoyed: The Ricky Gervais Show, Extras, The Office, Karl Pilkington: The Moaning Of Life, Long Way Round, Derek, Life's Too Short, Peep Show and Paul Merton In Europe.
Available on Netflix US.
For more entertainment news follow A-List on Twitter @Alistinsider