With the Disney live-action version of the Jungle Book coming out on 15 April, rval Warners has delayed the release of Jungle Book: Origins, which was originally slated to arrive in October next year, until the same month in 2018. Director Andy Serkis took to his Facebook page on Wednesday (6 April) to announce the news, and it turns out he's pretty happy about the studio's decision.
Serkis, who is making his directorial debut with his Origins story, wrote: "I've got to say that personally I'm absolutely thrilled that Warner Brothers have changed the delivery date of Jungle Book: Origins. The ambition for this project is huge. What we are attempting is an unprecedented level of psychological and emotional nuance in morphing the phenomenal performances of our cast into the facial expressions of our animals."
And what a cast Serkis has lined up for his full directorial debut. His adaptation of the Rudyard Kipling 1894 novel will star some serious Hollywood names including Benedict Cumberbatch, who will be playing villainous tiger Shere Khan, and Cate Blanchett portraying Kaa, the snake with a gift for hypnotism. Naomie Harris, Freida Pinto, Tom Hollander and Christian Bale are also set to star with Serkis voicing everyone's favourite bear Baloo too.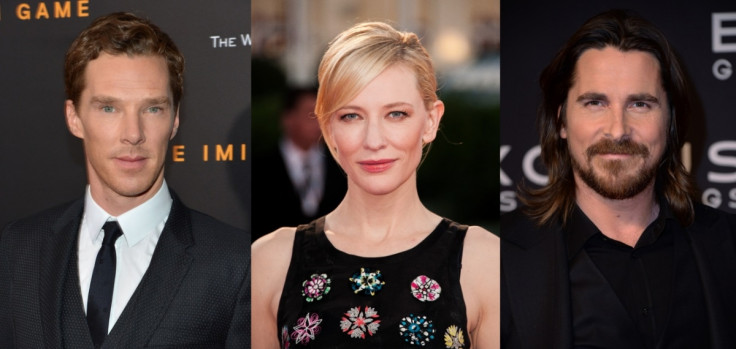 By the sounds of it, the visual effect techniques being used for the film are just as impressive as its acting line-up and an aspect of the production process that Serkis is keen that they get exactly right. Another benefit of having extra time, as he states on Facebook.
"We are breaking new ground with realistic non-humanoid animal faces, such as a panther or wolf, ensuring that they convincingly communicate with human language and emotion via performance capture, and are able to stand up to real scrutiny in richly complex dramatic scenes," he continued in his social media post. "So, every minute more that we have to evolve the technological pipeline will make all the difference...the evidence is there already and it's off the chain exciting, so hang on in there... This is truly next generation storytelling, and it will be the real deal!"
At least the move will put even more distance between Serkis' interpretation of the well-loved story and Jon Favreau's The Jungle Book starring Idris Elba, Ben Kingsley and Bill Murray, which is due to be released in both UK and US cinemas on 15 April.
For more entertainment news follow A-List on Twitter @Alistinsider