Last week, it was reported that Warner Bros' upcoming movie Suicide Squad opted to reshoot scenes following backlash about fellow DC film Batman v Superman: Dawn Of Justice. Detractors said that the recent release was too dark and serious. The studio's aim, for Suicide Squad, was reportedly to lighten the tone of the already-completed movie by injecting humour into reshoot scenes. According to Jai Courtney, the new thrust was not towards levity but more action instead.
Talking in an interview with ET, the Jack Reacher actor, who plays comic-book baddie Captain Boomerang in the film, stated: "I think there's plenty of [humour] in it [already]. I wouldn't say we're going back to make it funnier, there's some additional action stuff that we've been doing, which is pretty dope. Really we're just kind of adding, in that sense."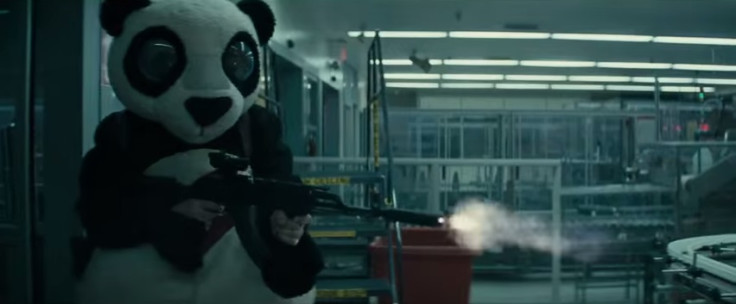 It's surprising that Warner Bros felt a need to up the ante as the existing two trailers seemed full to the brim, from hand-to-hand combat sequences to explosions to pandas brandishing machine guns. Then again, there were plenty of gags in the sneak peaks too, so the addition of more humour may have seemed equally unnecessary.
Nevertheless, the studio are reshooting for good reason and the result will probably benefit the final cut. What we've seen of the film so far has certainly impressed. Many people's hopes for Suicide Squad is that it will put to rest the idea that DC films are losing their edge, after Batman v Superman's disappointing reception.
Directed by David Ayer, Suicide Squad centres on a number of imprisoned supervillains who are forced to carry out black ops for a corrupt government agency in exchange for less severe jail sentences. Scheduled for release in both UK and US cinemas on 5 August 2016, the film stars Jared Leto, Margot Robbie, Viola Davis, Will Smith and more.
For more entertainment news follow A-List on Twitter @Alistinsider