Disney's adaptation of Roald Dahl's beloved novel The BFG is not long off being released and to get us even more excited for the movie the studio have released its full official trailer, offering up the first glimpse at the movie's titular big friendly giant. He was only seen in the shadows in the teaser trailer which certainly left us wanting more.
Directed by Steven Spielberg, it tells the tale of young orphaned girl Sophie, who gets whisked up and taken to a magical land by the Big Friendly Giant, when she spots him sneaking about in London during the wee hours of the morning. Luckily for Sophie, despite his intimidating appearance, her new acquaintance actually turns out to be a kind-hearted soul who has been rejected by his fellow giants because he refuses to eat children like they do. As the pair become unlikely friends, the more violent giants become suspicious that the BFG is harbouring Sophie, forcing them to combine their individual skills to thwart the gang of bullies.
While the story of The BFG is familiar to many, it will be interesting to see how late screenwriter Melissa Mathison (ET the Extra-Terrestrial) interpreted the beloved story and made it unique to this picture. It's safe to say however that the aspect of the film that most people are excited about are the visuals given how advanced CGI technologies have become since the 1989 adaptation, and if the trailer is anything to go by, it's going to be simply stunning.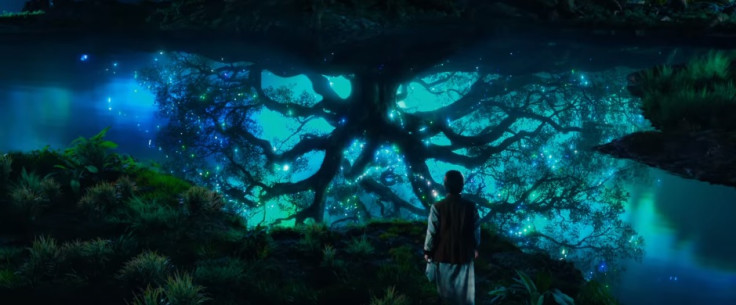 Oscar-winner Mark Rylance lends his voice to the BFG (and his face as well by the looks of the beautifully realistic animation shown in the clip) while newcomer Ruby Barnhill makes her big screen debut as narrator Sophie. What We Do In The Shadows actor Jermaine Clement, Rebecca Hall (The Gift) and Trainwreck's Bill Hader also feature. With their talents and composer John Williams providing the music, something tells us we'll be in for a treat with this one.
The eagerly-anticipated picture stomps down in US cinemas on 1 July 2016 and will reach UK screens on the 22nd.
For more entertainment news follow A-List on Twitter @Alistinsider