Stardust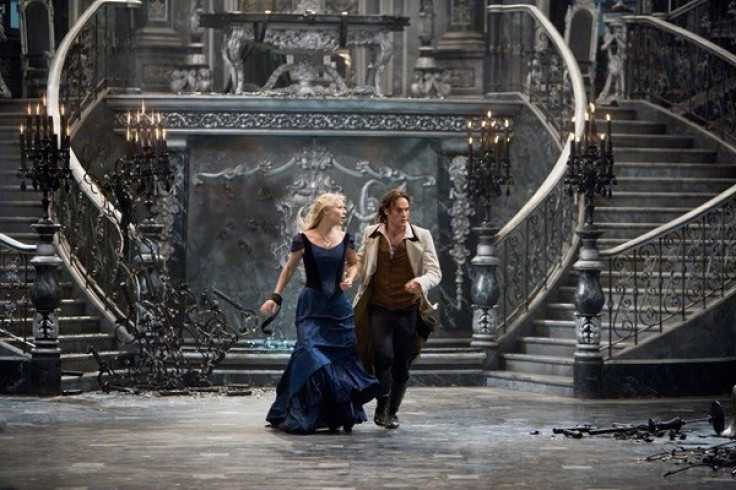 In an attempt to woo a woman he has always wanted to marry (Sienna Miller), a young man named Tristan Thorn (Daredevil's Charlie Cox) ventures into the realm of all things fairy tale, also known as the kingdom of Stormhold, to track down and bring back a fallen star. However, what he finds when he finally locates one, is not a chunk of space rock but a woman named Yvaine (Claire Danes).
On their reluctant journey back across The Wall so Tristan can present Yvaine to his love back home, the unlikely pair grow close and discover Yvaine is in great danger, threatened by others who want to claim her for themselves. The king's sons need her powers to secure their place on the throne, meanwhile an evil witch (Michelle Pfeiffer) and her two ageing sisters want to use her heart to achieve eternal youth and beauty.
A simple, magical treat, Stardust is the perfect film for a Sunday afternoon that you can enjoy with all the family. Henry Cavill, Peter O' Toole, Mark Strong and Robert De Niro also star.
Watch this if you enjoyed: The Golden Compass, Enchanted, Bridge To Terabithia, Maleficent, Inkheart, The Brothers Grimm and The Chronicles Of Narnia: The Lion The Witch And The Wardrobe.
The Returned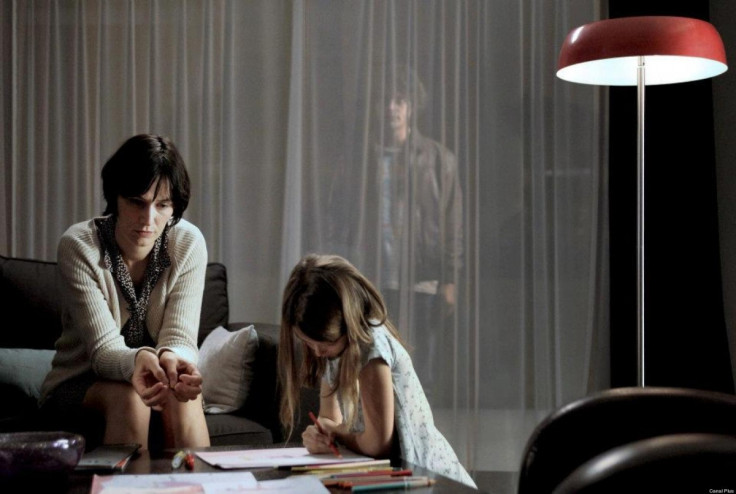 International Emmy Award-winning French series Les Revenants (which was broadcast in the UK and US as The Returned), centres on the residents of a small mountain town as their lives begin to turn upside down when several people who have long been dead come back to their family and friends.
But being deceased isn't the only problem. Some have been dead a lot longer than others, meaning they don't have anywhere, or anyone to go back to. The newer ones to the afterlife have their own problems, as they tackle the fact that everyone in the town still knows them and doesn't take too kindly to them pitching up to school just a few months after they were supposedly killed in a fatal school bus accident.
It's dark and violent while also being creepy, chilling and emotional, but tells the story in such a way that it makes you think about cherishing the people you have around you while you can because you never know what could happen tomorrow...
Watch this if you enjoyed: Bates Motel, The Strain, Bloodline, Resurrection, The Leftovers, Lost, The Killing, Supernatural and Extant.
Erin Brockovich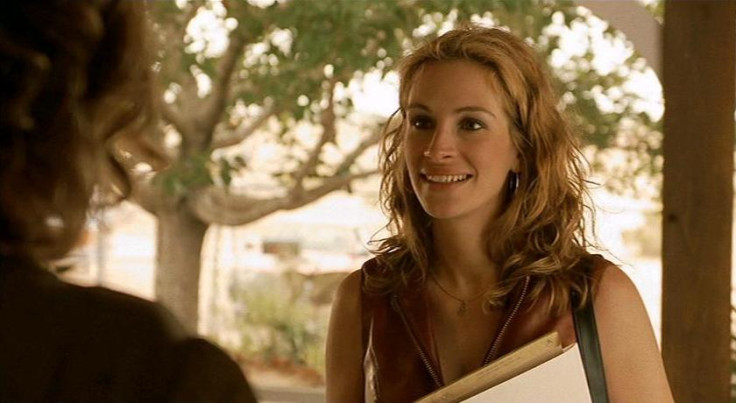 Directed by Steven Soderbergh and inspired by true events, Erin Brockovich tells the story of an unemployed single mother (Julia Roberts) who is desperate to find a job. This losing streak extends to a failed lawsuit against a doctor regarding a car accident she was in, and things are really starting to get her down.
With no alternative, she successfully browbeats her lawyer to give her a job in compensation for the loss. While no one takes her seriously, with her trashy clothes and earthy manners, that soon changes when she begins to investigate a suspicious property case involving the Pacific Gas & Electric Company.
What she discovers is the company is conspicuously trying to buy land that was contaminated by hexavalent chromium, a deadly toxic waste the company is improperly and illegally dumping and, in turn, poisoning the residents in the area. As she digs deeper, Erin finds herself leading point in a series of events that would involve her law firm in one of the biggest class action lawsuits in US history against a multi-billion dollar corporation.
Watch this if you enjoyed: Stepmom, Mona Lisa Smile, The People vs Larry Flynt, Eat Pray Love, The Pelican Brief, Charlie Wilson's War, A Civil Action and North Country.
Atonement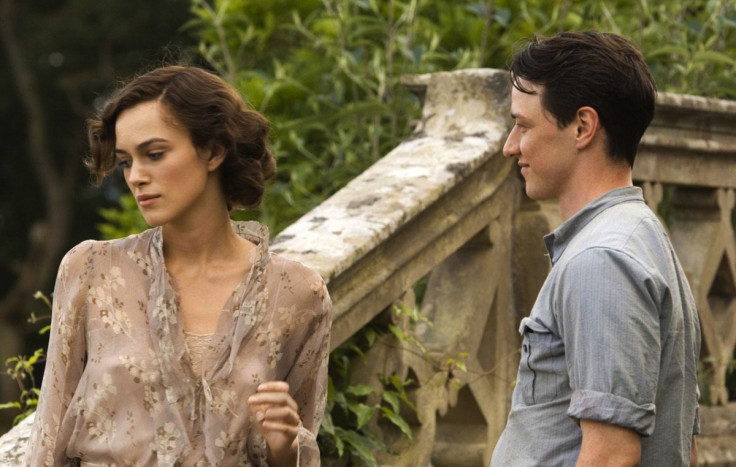 Based on the best-selling book by Ian McEwan and directed by The Soloist's Joe Wright, Atonement follows the lives of young lovers Cecilia Tallis (Keira Knightley) and Robbie Turner (James McAvoy). When the couple are torn apart by a lie constructed by Cecilia's jealous younger sister, Briony (Saoirse Ronan), all three are forced to deal with the consequences.
Robbie is the hardest hit, since Briony's deception leads to his imprisonment, but hope for a reconciliation between Cecilia and her old love soon emerges when the pair cross paths much later during the Second World War.
Brenda Blethyn, Juno Temple, Game Of Thrones star Alfie Allen and Benedict Cumberbatch also feature.
Watch this if you enjoyed: Anna Karenina, The Duchess, Becoming Jane, The Theory Of Everything, The Testament Of Youth, The Edge Of Love and Captain Corelli's Mandolin.
Sin City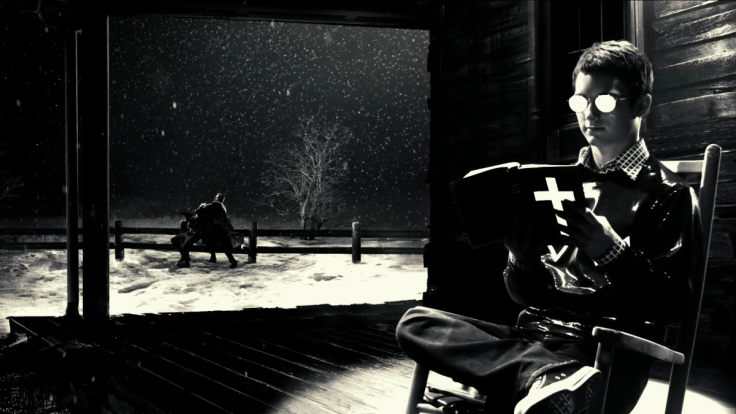 Based on Frank Miller's wonderfully gritty graphic novels, Sin City simultaneously tells the stories of three people all caught up in their own tales of violent corruption. In one of the plot threads, a mysterious salesman (Josh Hartnett) narrates a tragic story of co-dependency, whereas another depicts musclebound vigilante (Mickey Rourke) as tears his way through the criminal underworld in search of his lost love (Jaime King).
In another part of the city, a grizzled cop (Bruce Willis) foils the ambitions of a child killer (Nick Stahl), while an ex-prostitute (Brittany Murphy) evades her ex-pimp (Benicio del Toro) with the help of her new boyfriend, Dwight (Clive Owen).
Highly stylised in almost entirely black and white, exaggerating its dark, neo-noir feel, the film also stars Jessica Alba, Alexis Bledel, Michael Madsen, Carla Gugino, Rosario Dawson and The Green Mile's Michael Clarke Duncan. But be warned, it's pretty damn violent.
Watch this if you enjoyed: Kill Bill Vol 1, Machete, The Spirit, Daredevil, Watchmen, Planet Terror, Death Proof, Pulp Fiction and From Dusk Til Dawn.
For more entertainment news follow A-List on Twitter @Alistinsider