Julianne Moore is in talks to play the villain in the eagerly-anticipated 20th Century Fox sequel Kingsman 2, according to The Hollywood Reporter. But just as director Matthew Vaughn looks to be signing up a Hollywood A-Lister ahead of the sequel, news has also emerged that Colin Firth, who starred in the original, will not be returning, despite Vaughn previously teasing that he could make an appearance in some capacity.
Based on The Secret Service mini-series by Icon Comics, Kingsman centres on an underground spy organisation that, after the death of one of their colleagues, recruits an aimless but promising young street punk just as a corrupt tech genius vows to wreak havoc on the world.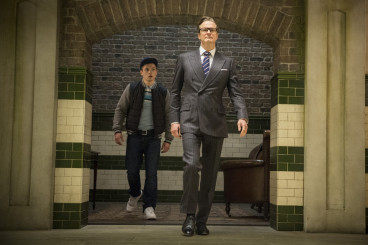 As well as Firth, the first film featured Michael Caine, as well as Academy Award nominees Mark Strong and Samuel L Jackson, so it's certainly not far-fetched that the studio are trying to land another seriously impressive name in the industry. Recent Bafta rising star nominee Taron Egerton, Sofia Boutella and Sophie Cookson starred in the original instalment, with Egerton reprising his role again this time round as the London no-gooder-turned-super spy Gary 'Eggsy' Unwin.
The action comedy was one of this year's surprising smash hits when it came to box office performance. Compared to the relatively modest $81m (£52m) budget, it grossed just over $400m (£280m) in its cinematic across the globe, even when competing against Fifty Shades Of Grey, making it a shoo-in that a second film would be on the cards, and with the prospect of Moore as a villain, it seems all the more exciting.
Production is expected to start in May 2016 after Vaughn and screenwriter Jane Goldman have finalised the script. The film is slated for a US cinematic release on 16 June 2017, however, there is no word as to when it will reach UK big screens just yet.
For more entertainment news follow A-List on Twitter @Alistinsider