A Million Ways To Die In The West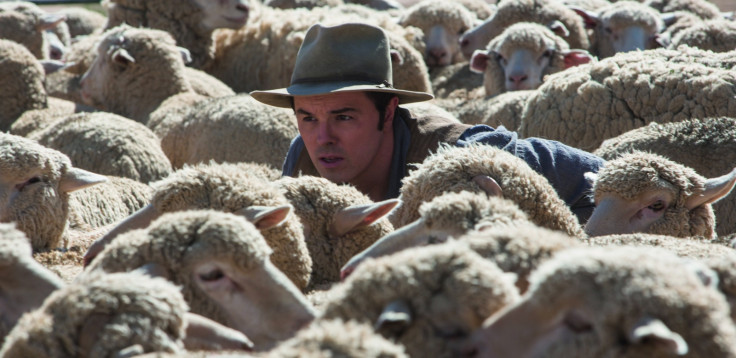 A Million Ways To Die In The West saw Family Guy creator Seth MacFarlane not only write and direct but star as the lead [on screen this time], portraying Albert, a bored farmer who dreams of some day leaving the dangers of the Wild West behind. But when he falls for a mysterious new woman in town (Charlize Theron), Albert must stand up to her villainous husband, an infamous gun-slinger (played by Liam Neeson) in order to win her.
It's outrageously silly as most of MacFarlane's creations are, but if you like your humour a little crass, awkward or slapstick then this is certainly the movie for you to watch over the weekend. Sarah Silverman, Giovanni Ribisi, Amanda Seyfried and Neil Patrick Harris also star.
Watch this if you enjoyed: Ted, Ted 2, Bad Neighbours, Get Hard, Bad Words, The Interview, Horrible Bosses and The Change-Up.
Available on Netflix UK.
The Usual Suspects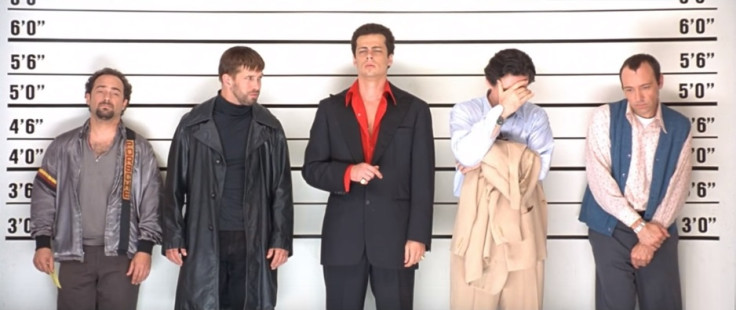 Directed by Bryan Singer (X-Men) and written by Christopher McQuarrie (Edge Of Tomorrow), The Usual Suspects tells the story of a bunch of seemingly unfamiliar conmen, who are all arrested after several people are killed in a cargo ship fire on San Pedro pier. The police first choose to question Roger 'Verbal' Kint (Kevin Spacey, a survivor of the ordeal, and pressure him into explaining exactly what happened on the boat.
He begins his story six weeks earlier, telling of five criminals being dragged in by New York police desperate for suspects in association with a hijacked truck and explains to the officials how all of his actions were preceded over by an elusive criminal mastermind named Keyser Söze. It's soon concluded that Söze all of this activity from behind-the-scenes but is he even real? And if he is, then who could he be?
In 1996, the twist-filled crime drama won two Academy Awards including best original screenplay for McQuarrie and a best actor in a leading role accolade for Spacey. Gabriel Byrne, Stephen Baldwin and Benicio del Toro make up the line-up.
Watch this if you enjoyed: Seven, Leon: The Professional, Memento, The Departed, Goodfellas, Reservoir Dogs, Pulp Fiction and One Flew Over The Cuckoo's Nest.
Available on Netflix US.
Watchmen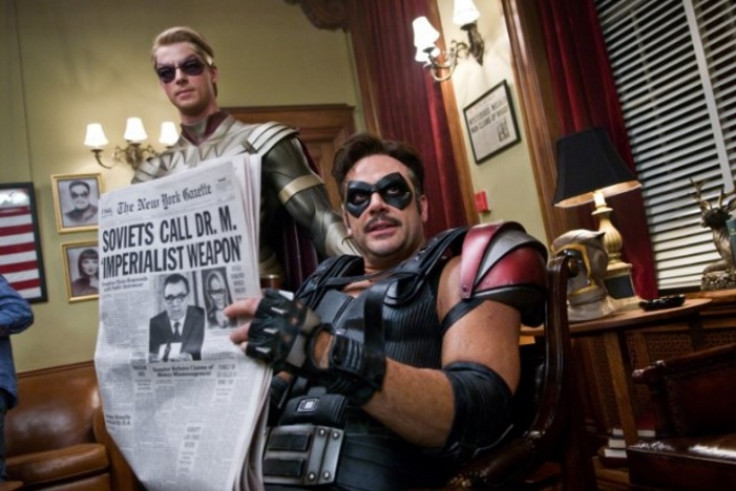 While Zack Snyder's Batman v Superman: Dawn Of Justice might not have impressed when it was released back in March, his 2009 superhero outing Watchmen was a surprise hit. Based on Alan Moore's graphic novel, the film takes place in an alternate version of 1985, where it's pretty common place to have caped gifted humans walking around every day, fighting for justice.
It largely focuses on the revenge plot of masked vigilante Rorschach, as he vows to avenge one of his former comrades when they are murdered by an unknown assailant. During his mission, Rorschach stumbles across an underground plot to rid the world of superheroes... and whoever's behind the scheme isn't just going to ask politely. Forced to reunite with his past associates to help put an end to the bigger plan, Rorschach glimpses a far-reaching conspiracy involving their shared past and potentially catastrophic consequences for the world's future.
Watch this if you enjoyed: Planet Terror, 300, Sucker Punch, The Dark Knight, X-Men, Man Of Steel, Batman Begins, Iron Man 2, Avengers Assemble and V For Vendetta.
Available on Netflix UK.
Happy Valley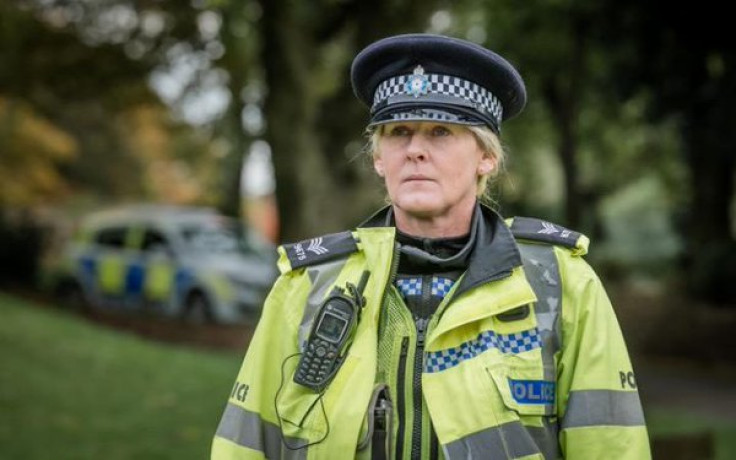 BBC One crime drama Happy Valley stars British actress Sarah Lancashire as she portrays Catherine Cawood, a strong-willed police sergeant in West Yorkshire, still coming to terms with her daughter Rebecca's suicide. Just as she seems to be getting back on top of her life, she spots Tommy Lee Royce (Grantchester's James Norton) standing on a street corner in her town; a man she believes is responsible for the brutal rape that impregnated and drove her daughter to suicide.
Catherine soon becomes obsessed with finding Royce, unaware that he is involved in the kidnapping of Ann Gallagher (Charlie Murphy), a plot instigated by Kevin Weatherill (Steve Pemberton) and orchestrated by Ashley Cowgill (Joe Armstrong). Things quickly take a dark turn as the abductors scramble to keep the kidnapping secret, although Catherine is onto them the whole way through.
Watch this if you enjoyed: Whitechapel, Line Of Duty, Broadchurch, Scott & Bailey, Grantchester, The Missing, The Night Manager and Luther.
Available on Netflix UK.
The Good Dinosaur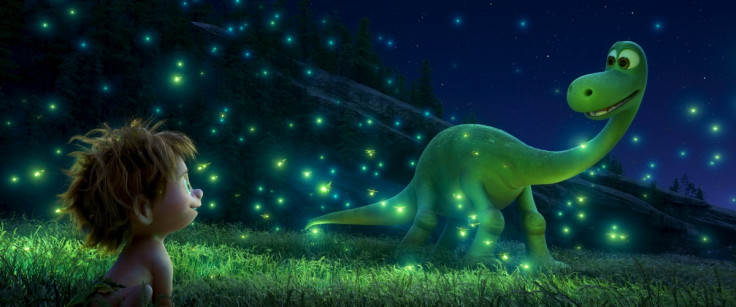 Timid apatosaurus Arlo finds chores around his family farm difficult and scary, much to the annoyance of his tougher siblings and his hard-working parents. In an attempt to encourage him to get through his fear and maintain his responsibilities, Arlo's father gives him the important job of protecting their crops from an elusive critter that keeps sneaking into their silo and eating all of their corn that has been stored for winter.
But when Arlo compassionately lets the critter go, his father runs after the pest into the dangerous mountains, ordering Arlo to follow. In true Disney fashion, Poppa tragically gets swept away by a surging river during the chase and later Arlo finds himself alone and far from home.
As he tries to find his way back to the farm, Arlo encounters the critter again – and realises the nuisance is actually a young human. As the boy finds different ways to help Arlo on his journey back, he manages to teach the dinosaur about survival and courage while also making him understand that he himself is much more capable than he ever thought.
Watch this if you enjoyed: Inside Out, Despicable Me, Bolt, Wreck-It Ralph, Home, Kung Fu Panda, The Croods, Monsters Inc, Finding Nemo and Brave.
Available on Netflix Canada.
For more entertainment news follow A-List on Twitter @Alistinsider