Natalie Portman turns 35 on Thursday 9 June and we are joining birthday celebrations by looking back on some of her greatest films and performances over the years.
Having been in the acting game since she was 11-years-old, Portman's filmography can be described as extensive and has seen her star in films as varied as indie gem Garden State or outrageous comedy Your Highness to Oscar-winning drama Black Swan and huge blockbuster sequel, Star Wars: Episode I The Phantom Menace. So there's always something for everyone to pick from when it comes to her movies. Here, IBTimes UK has picked their personal favourites, starting with...
Black Swan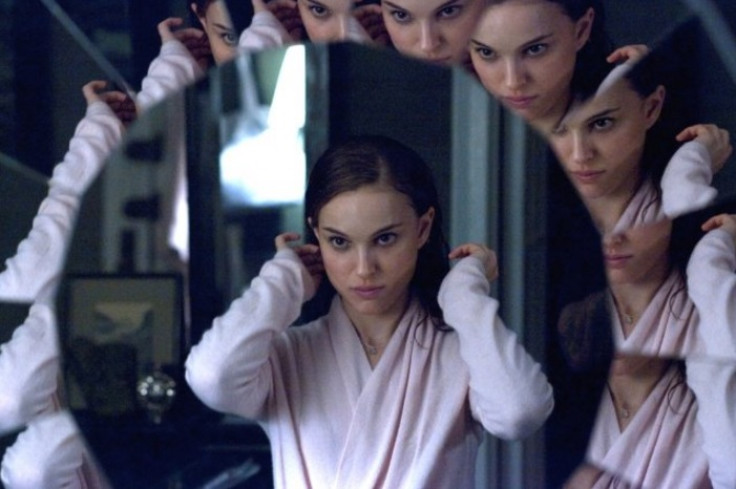 In the movie that won her an Academy Award, Black Swan, Portman plays troubled Nina Sayers, a ballerina striving to please her stern director Thomas, in their company's upcoming performance of Swan Lake. Nina desperately wants to star in the lead role, however, while Thomas is confident she'll do well as the innocent white swan, her naivety in life and lack of sensuality will mean that she won't be able to fully commit to the juxtaposing other side of the character, the black swan.
Reluctantly, Thomas ends up granting Nina the position of The Swan Queen and in her preparations for opening night, Nina starts to give in to her dark side – slowly starts losing a grip on sanity. As she begins to suffer from increasingly sinister visions, such as bloodied scratches on her back and her understudies threatening to kill her, she can't help but wonder what's real and what isn't. Will she even make it to curtain call?
Léon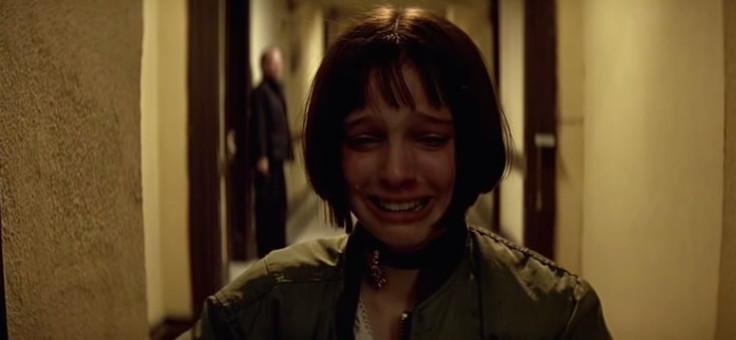 When she was just 12-years-old, Portman starred in Léon: The Professional, a movie about an assassin (Léon, played by Jean Reno) who takes in a little girl after her family is murdered in his apartment building.
Angered by the corrupt DEA agent that killed her father and brother, Mathilda urges hitman Léon to teach her skills so that she can take revenge on those who made her an orphan. As the pair bond, Mathilda soon becomes a protégée figure for her tutor and the duo form a mutual fondness for one another.
While the film is unquestionably violent and dark due to its subject matter, the relationship between Léon and Mathilda is endearing to watch – it becomes evident just how much the young girl needs the assassin but how he needs her in return. And that chemistry and depth undoubtedly comes down to Portman and her co-star Jean Reno's performances.
V For Vendetta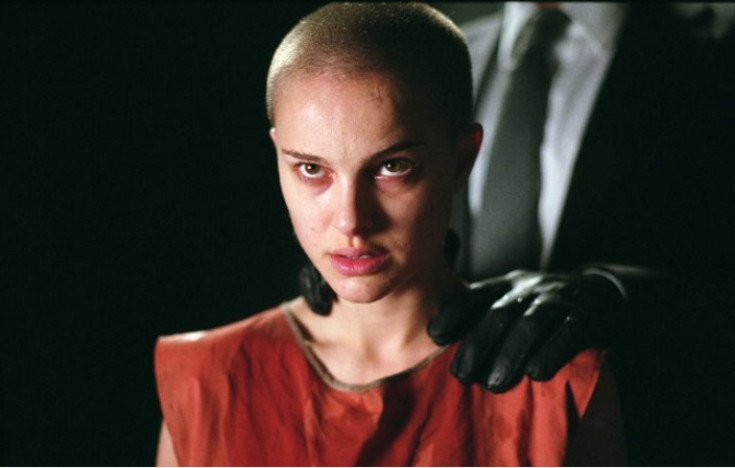 Known as 'one of the movies where Natalie Portman shaves her head'. Set in 2012, based on Alan Moore's graphic novels, bold political thriller V For Vendetta depicts a neo-fascist England where Muslims, homosexuals, threats to the regime and other 'undesirables' are forced to live in concentration camps. That is until one day, November 4 to be precise, a vigilante wearing a Guy Fawkes mask (Hugo Weaving) known only as V, embarks on a revolutionary stand against the government.
During his mission, V saves a young woman named Evey Hammond (Portman) from the clutches of the secret police when she is out past curfew one evening and thus gains an ally in his crusade to take down England's oppressors using a number of terror tactics.
Closer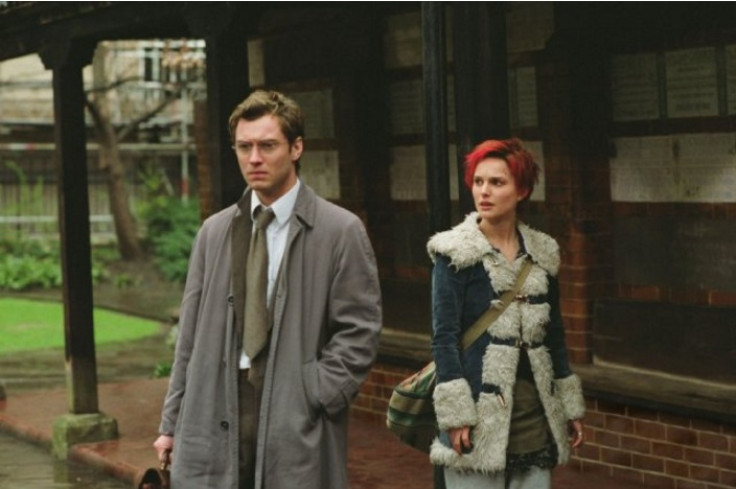 Mike Nichols' drama, based on Patrick Marber's award-winning, eponymous 1997 play centres around journalist Dan (Jude Law), who is torn between his loving-yet-clingy girlfriend Alice (Portman), and the austere, intellectual photographer Anna (Julia Roberts). Little does he know that Anna herself is unsure whether she likes Dan or honest-but-brutish doctor Larry (Clive Owen).
Dan is essentially the main character, however, the intoxicating drama allows each of the leads to become the focal point of scenes along the way. So much so in fact, that Portman earned herself her first Oscar nomination in the best supporting actress category in 2005.
Thor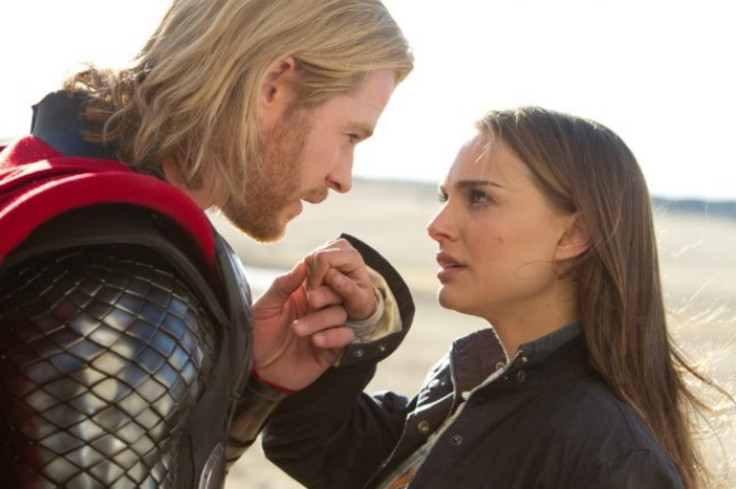 While high-brow film fans may scoff that a list of the best performances by an Oscar-winning actress could include a superhero film, just hear us out. In Marvel's Thor, Portman plays well-known comic book character Jane Foster. Essentially a love interest for Chris Hemsworth's long-haired Asgardian hero, her portrayal of Jane presented a much more rounded figure than just that.
First of all, she's an astrophysicist, which is pretty damn cool but she also scored a major plot point in follow-up movie Thor: The Dark World. In it she overcame the Aether – an infinity stone which converts matter into dark matter, bonding parasitically to a living host – and helped the Norse god defeat villain Malekith. She might be the film's love interest but she's definitely no damsel in distress.
For more entertainment news follow A-List on Twitter @Alistinsider