Pain & Gain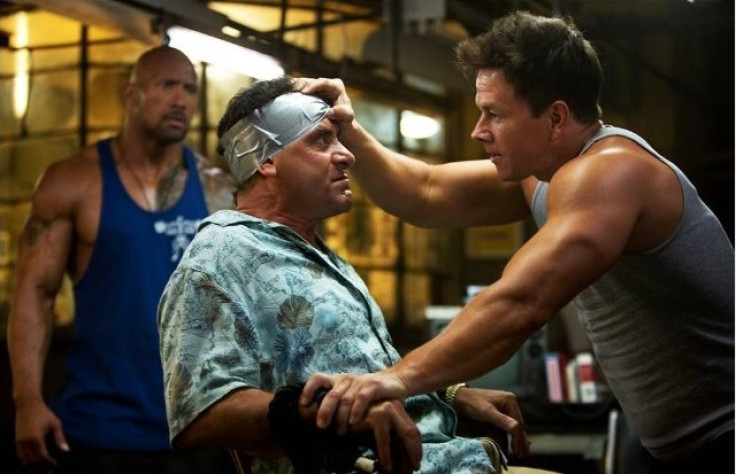 Based on an unbelievably ridiculous true story, 2013 film Pain & Gain follows Danny Lugo (Mark Wahlberg) as he becomes increasingly fed up with his mediocre life as a bodybuilder. He eventually decides to kidnap and rob one of his wealthiest clients with two of his buff buddies. There's just one problem, however: they're not exactly criminal masterminds.
If any director can create quintessential 'guy movies', it's Michael Bay. His filmography, which includes the Transformers and Bad Boys movies, may not offer up the most deep or profound works. But that's not really what people would want from his particular brand of popcorn blockbuster – and fans of his oeuvre will be more than pleased with what he offers with Pain & Gain.
It's highly stylised with a lot of the scenes supported by garish text, which often adds comic value to the situation. It even reiterates on-screen during one particularly crazy scene that "this is still a true story". 'Over-the-top' is probably the best phrase with which to describe Pain & Gain. Everything is heightened and amplified, much like the movie's muscle-bound characters, to create an outrageously farcical movie. Tonally, at its best, the film could be put on the same level as certain Quentin Tarantino offerings and Martin McDonagh's In Bruges. So if that's your bag, it's well worth checking out.
Watch this if you enjoyed: 2 Guns, The Other Guys, Transformers, Pineapple Express, Bad Boys, Escape Plan, Die Hard, The Last Stand, Ride Along, In Bruges.
Available on Netflix US
Up In The Air

Up In The Air signalled a new direction in George Clooney's career that no one saw coming, considering he'd cemented himself as the jazzed-up thriller guy, featuring in pictures such as Ocean's Eleven, Solaris and Michael Clayton. But we were all certainly glad he made the change after seeing how brilliantly suited he also is to darker, touching comedies – films that are much more focused on creating well-written characters rather than wowing its audience with twists, turns and dubious action.
In the Jason Reitman-directed movie, he stars as Ryan Bingham, a lonely businessman hired by companies to fire people all across the country. But due to the nature of his work, he's grown cold to human interaction and barely returns home unless he has to, preferring to live life in the limbo of travelling in the air from place to place. Even when he does return, it's to an empty flat with no family to speak of.
However, he is forced to re-evaluate his life and outlook when he is paired with an enthusiastic, young apprentice (Anna Kendrick) and meets a potential love interest (Vera Farmiga), both of whom end up playing a part in dissuading him from continuing his lonely existence of flying all over America and living out of a suitcase.
Watch this if you enjoyed: Juno, Young Adult, St Vincent, The Descendants, The Kids Are All Right, Sideways, The Perks Of Being A Wallflower, Me And Earl And The Dying Girl.
Available on Netflix US
Line Of Duty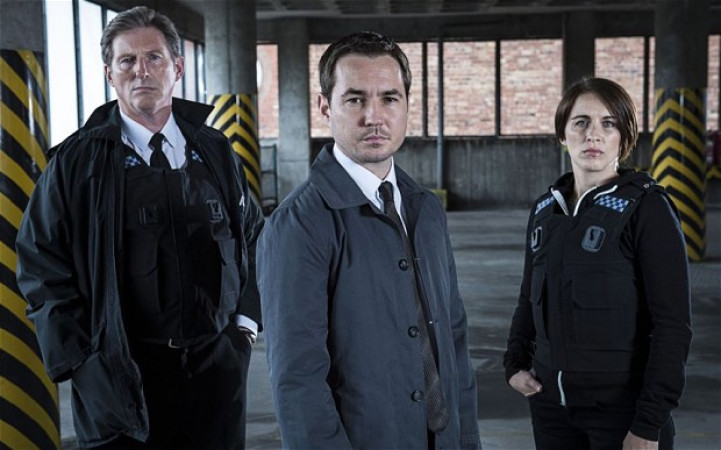 The BBC series Line Of Duty pleased critics and a sizeable audience when it began way back in 2012, but it wasn't until the second season in 2014 that it really became popular with crime series fans and people started to take note of it. Even now, the show, while successful, still remains relatively unknown to most – which is a shame, considering how great it is.
It boasts a talented cast including This Is England's Vicky McClure, Neil Morrissey, Lennie James and Keeley Hawes. It centres around a police anti-corruption unit after the unintended murder of a man by an officer during a counter-terrorist operation.
Watch this if you enjoyed: Happy Valley, The Missing, Broadchurch, Scott & Bailey, The Fall, Ashes To Ashes, Damages, Whitechapel.
Available on Netflix UK
Narcos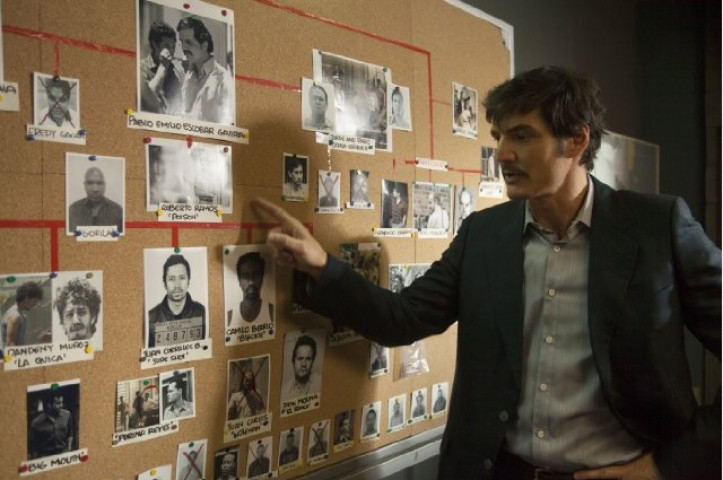 Netflix Original series Narcos centres on real-life drug lord and 'King Of Cocaine' Pablo Escobar as he rose to prominence in Colombia's mid-1970s underworld. Escobar is regarded as the wealthiest criminal in history, who is said to have accumulated an estimated net-worth of $30bn (£19.6b) by the early 1990s. That's a serious sum of money for that era, so as you can imagine, there's a lot of interesting and questionable things that he did to earn his nickname and wealth, which makes this one hell of a TV show.
While it's expectedly hard-hitting, violent and gritty, it's not afraid to show the glamorous life that often comes with operating a hugely successful drug cartel, which makes Narcos a delight to watch as it presents its view of the super-criminal.
It might not be morally just to portray serious crime in that way, but there's no denying that that's how it would have been at some point during Escobar's reign of the drug world, and its good to see a realistic representation. It's much like fellow Netflix Original show House Of Cards in that it offers up these terrible characters that you know you shouldn't like, but you do. You're instantly drawn to them and their lifestyle because they seem so comfortable and powerful within it and you want to share in that. So, go on... just one more episode?
Watch this if you enjoyed: Breaking Bad, The Killing, The Following, Power, Bloodline, Fargo, Kingpin, From Dusk till Dawn.
Available on Netflix UK and US
Bruce Almighty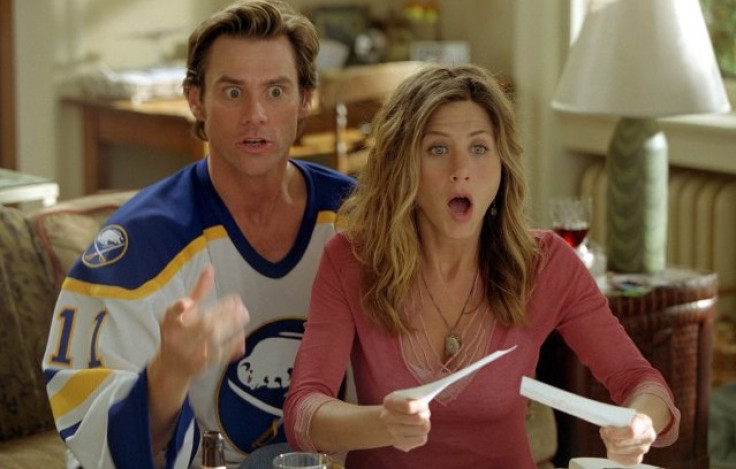 Bruce Nolan (Jim Carrey) is insanely bored with his life, his job and his status in the world. Always feeling like he's missing out on the best of everything, he spends his days whining to his girlfriend Grace (Jennifer Aniston) and trying to constantly one up his competitive co-worker Evan (Steve Carell).
But when Bruce starts openly blaming God for neglecting him and bestowing his almighty power on everyone else other than him, God himself (Morgan Freeman) pays him a visit in human form, leaving the fate of the world and its entire population to Bruce, telling him that he's grown tired of him moaning that he's not doing a very good job of his duties.
God's intention is to make Bruce understand how difficult it is to keep everyone happy at the same time – and that's only when his intervening is going to actually make a difference. Some things he just can't do. Just like Spiderman, right? With great power comes great responsibility? Only much, much funnier.
Watch this if you enjoyed: Liar Liar, Anchorman, Meet The Parents, The Mask, Ace Ventura: Pet Detective, Me Myself & Irene.
Available on Netflix US