As the release date closes in on Star Wars: Episode VII – The Force Awakens, fans of the franchise are already looking towards Episode VIII for any kind of news signalling that production is under way (even though it won't reach cinemas for another two years). But it looks as if they're not the only one's thinking about the future instalments in the series. Disney and Lucasfilm are reportedly eyeing up their potential cast already, with Orphan Black's Tatiana Maslany leading the list of contenders.
According to The Wrap, other famous faces being tested include Gina Rodriguez, best known for playing the titular role in comedy series Jane The Virgin, and Olivia Cooke, who has appeared in Bates Motel and Me And Earl And The Dying Girl). Whoever lands the part will be seen as the female lead opposite confirmed cast members Oscar Isaac and John Boyega, both of whom will be reprising their Force Awakens roles as Poe and Finn respectively. Benicio Del Toro is also rumoured to be in final negotiations to play the villain in the forthcoming movie.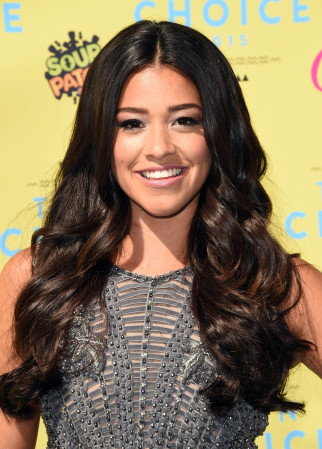 Earning her first Primetime Emmy nomination this year for her performance on the popular show Orphan Black, in which she plays a number of different characters, Maslany is swiftly becoming hot property when it comes to filmmakers these days. One thing's for sure – she's certainly used to the genre of sci-fi, so she could be a good fit inside the Star Wars cinematic universe!
Interestingly, she was named as one of three frontrunners for the Star Wars standalone movie Rogue One in January of this year. The role eventually went to The Theory Of Everything's Felicity Jones. However, whether that stands Maslany in favoured stead here will remain to be seen.
While Star Trek's J. J. Abrams is helming The Force Awakens, directing duties will be handed over to Looper lead Rian Johnson for the eighth movie. Jurassic World's Colin Trevorrow is set to make Episode IX in 2019. Episode VII will reach UK cinemas worldwide on 18 December 2015.