Saving Mr Banks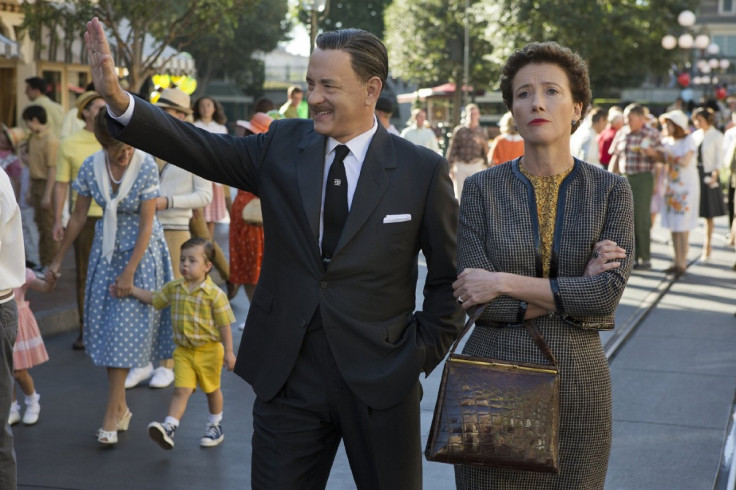 Saving Mr Banks tells the magical and inspiring true story of author PL Travers (Emma Thompson), whose book Mary Poppins is wanted by Walt Disney (Tom Hanks) so he can turn it into a major motion picture and please his daughters. But traditional Travers has no intention of letting her story be "ruined" by the Hollywood machine and has no interest in entering the world of glitz and glamour, so initially puts up a fight when it comes to the rights to her story.
But, as the books stop selling and money slows up, Travers reluctantly agrees to go to Los Angeles to hear Disney's plans for the adaptation. For those two short weeks in 1961, Disney pulls out all the stops to try and persuade her that a Mary Poppins movie would be a huge success but Travers doesn't appreciate the over-the-top vision Disney first presents and vows never to let him get his hands on her characters. It is only when Disney delves into his own childhood that he discovers the truth about the ghosts that haunt her, which enables them to make one of the most endearing films in cinematic history.
With most viewers already having fond memories surrounding the movie of Mary Poppins, the story can't help but warm your heart – especially the scenes that show the film-makers thinking up the iconic soundtrack. That, along with excellent performances by Thompson and Hanks, make it more than worth a watch.
Watch this if you enjoyed: The Secret Life Of Walter Mitty, Mary Poppins, The Girl, Ed Wood, Philomena, Forrest Gump, Big Eyes.
Available on Netflix UK.
Hemlock Grove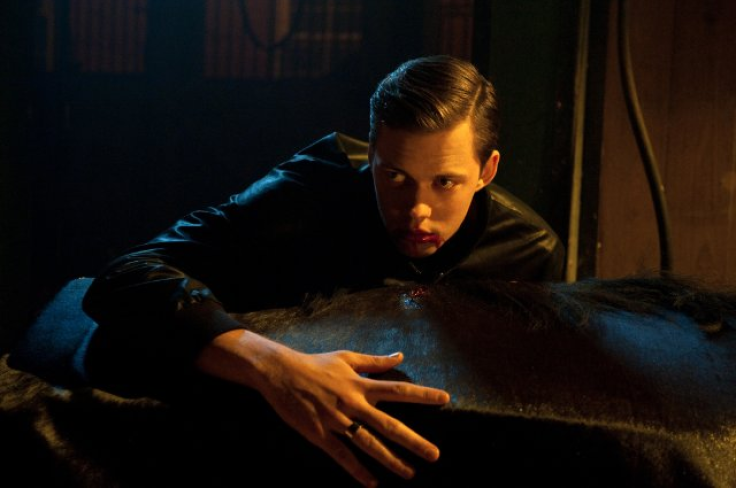 Netflix's original horror thriller show Hemlock Grove is perfect for Halloween weekend viewing and now that the streaming service has added the third and final season to its platform, what possible reason do you have to wait to check it out?
Based on the Brian Mc Greevy novel of the same name, the strange goings-on begin when two teenage girls are murdered in the mysterious Pennsylvania town and the authorities hunt for their killer. But in Hemlock Grove not everyone is as they seem, and when everyone's a monster, how do you pick out who committed the crime?
Fantasy fans are bound to like the series, with its plot so heavily involving things such as werewolves, witchcraft and vampire-like immortal creatures called the upir but despite the Twilight-sounding premise, this is no young adults' show. Like True Blood, many scenes are blood-soaked and excessively violent but it helps to weigh the more far-fetched storylines down and gives the show plenty of shock value.

Watch this if you enjoyed: Bates Motel, The Returned, Penny Dreadful, True Blood, American Horror Story, Grimm, The Strain, Lost Girl.
Available on Netflix UK and US.
Walt Disney Animation Studios Short Films Collection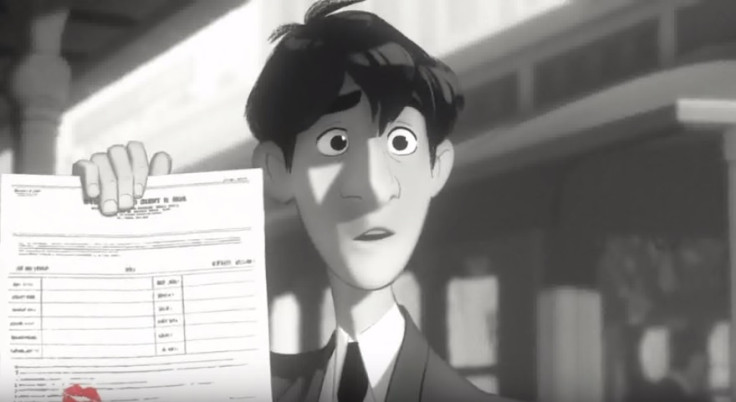 Featuring 12 different Walt Disney animated shorts, this collection offers up a wide range of stories involving characters you already know and love like Elsa, Anna, Sven, Christoph and Olaf from Frozen and Rapunzel, Pascal, Flynn and Maximus from Tangled. But also ones that are completely new like Lorenzo, the fat lazy cat whose tail has a personality of his own, and Wayne and Lanny, two of Santa's best stocking stuffers who are sent on a mission by Mrs Claus to retrieve a box from her husband's secret workshop.
As well as different characters, each short has a completely alternative look so will cater to anyone's animation preferences. For example, Oscar-winning sequence Paperman is entirely in black-and-white, whereas The Ballad Of Nessie, which centres on the Loch Ness Monster exhibits bright, flat colours. Similarly again, unlike the 2D Nessie short, Tick Tock Tale boasts 3D realistic visuals while Feast, a short about a greedy dog called Winston, opts for more of a painted look. But despite their differences, there's one thing that's for certain, and something that has come to be expected from Disney and their creations these days, they are all touchingly stunning.
Watch this if you enjoyed: Frozen, Tangled, A Goofy Movie, Toy Story, Brave, Inside Out,
Available on Netflix US.
Brother Bear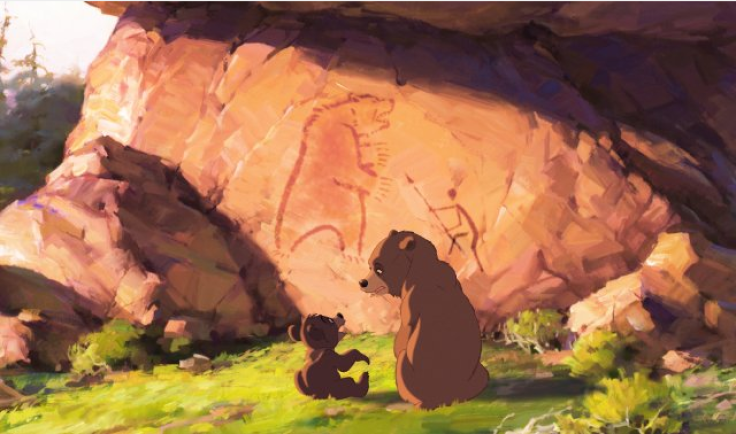 In true Disney style, Brother Bear certainly tugs at your heartstrings as it tells the story of young Inuit hunter Kenai, who kills a bear unnecessarily, due to his hatred towards the huge, furry creatures after one attacked and killed his brother during a fight. Following his actions, he finds himself magically transformed into a bear by some unseen powerful forces, that want him to learn some compassion towards the species and get to know their way of life.
Visited by the spirit of his older brother, Kenai is informed that if he ever wants to turn back into a human, he must travel to the place where the lights touch the Earth... in other words, the Northern Lights. Hopeful, he sets off on an incredible journey to reach the lights, encountering a young, fun-loving and talkative cub, who just so happens to be going to the same place he is. Teaming up, the bears journey together but soon face danger in the form of Kenai's other brother Denahi, who believes that the bear killed Kenai too and seeks revenge.
Watch this if you enjoyed: Lilo & Stitch, Tarzan, The Emperor's New Groove, El Dorado, The Jungle Book, Pocahontas, Mulan.
Available on Netflix UK.
August: Osage County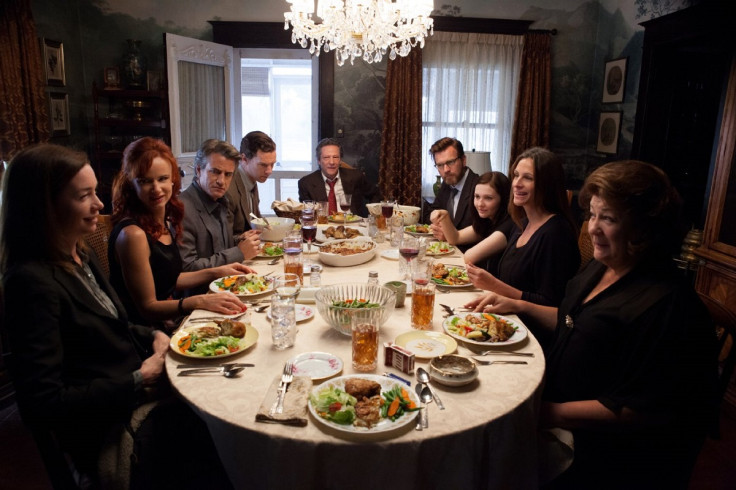 Nominated for two Academy Awards at the 2014 Oscars, August: Osage County boasts an insanely talented cast, with names such as Benedict Cumberbatch, Abigail Breslin, Ewan McGregor, Julia Roberts and Meryl Streep making up the roster.
The film focuses on the Weston family, more specifically, the tensions between them as all of the members are brought back to the Oklahoma house they grew up in following a family tragedy. The younger Westons' stubborn mother in particular is a sore point in the family. Diagnosed with cancer, she doesn't want to accept that she needs help and continues to rely on her pills and alcohol to make her feel better – hence the gathering organised by her husband.
During the difficult time, and having to deal with each other, the Weston women, along with their husbands and children of their own will have to find a way to help their mother see sense, while also being forced to examine themselves and their lives whether they want to or not.
Watch this if you enjoyed: Sunshine Cleaning, Julie & Julia, This Is Where I Leave You, Little Miss Sunshine, The Way Way Back, Blue Jasmine.
Available on Netflix US.