Deadpool: Colossus actor Andre Tricoteux promises a more 'traditional' version of the X-Men mutant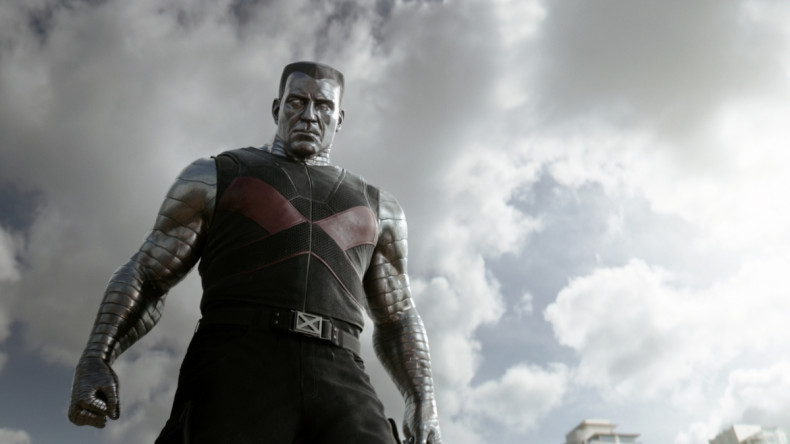 Sounds like Marvel character Colossus is getting a bit of a rebrand according to stuntman-turned-actor Andre Tricoteux, who is set to play him in the upcoming 20th Century Fox film Deadpool. Played previously by Daniel Cudmore in X2: X-Men United, X-Men: The Last Stand, and X-Men: Days of Future Past, Tricoteux is taking over as the big metal man and promises that he will be different from representations we've seen before – most importantly, Deadpool's version will be "truer" to the comic books, he says.
"The Colossus you're going to see in Deadpool is very true to the original character in the comic book. [Director] Tim Miller had a really clear vision, and the Deadpool people had a really clear vision of what they wanted. They wanted Colossus to be very traditional to the original story," he told Tech Times on 27 October.
"I think you're going to get to see more of who Colossus is. Like I said, we kept him really traditional to the comic book. So, yes, I think people will get a better sense of who he is. Colossus had been around in the comics since the 1970s, so I mean, I think you could do your own movie on him," he continued.
"But, yeah, you're going to get to see a little bit more of who he is and kind of his outlook on the world. We kept it exactly like the comic book, so you could be able to derive your own conclusion from that." It's all very cryptic but Tricoteux, like Colossus' alias, is Russian, so that's a good place to start when it comes to honouring the comics.
Marvel fans will already know that human mutant Colossus, whose real name is Piotr Rasputin, is much more hero than villain, having fought baddies alongside the X-Men, the Defenders and X-Force. So it might come as a surprise to see him fighting with Deadpool in the movie's trailer. However, no context serves around the brawl and given that Deadpool is actually an anti-hero, perhaps ol' Colossus was just trying to keep the leather-clad wisecracker in line.
Miller's Deadpool will tell the story of Wade Wilson; a former wild child, before he joined the Special Forces and subsequently turned into a mercenary who becomes the subject of an underground organisation. The group begin experimenting on him in an attempt to harness his fighting skills and turn him into a human weapon, but their fringe-science tests leave him with accelerated healing powers and heightened skills – the perfect combination to exact revenge on those who made him this way. Convenient!
Ryan Reynolds will play the titular role, with a supporting cast consisting of Homeland's Morena Baccarin, Haywire's Gina Carano and Cloverfield's T.J. Miller. The film is set to reach UK cinemas on 4 February 2016, with a slightly later release date in the US of 12 February.
For all the latest entertainment news follow us on Twitter @alistinsider.