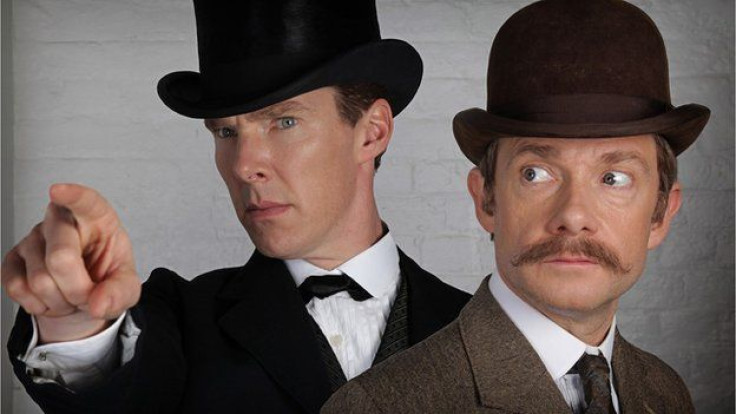 No longer do Sherlock fans have to endure the agony of trailers for the approaching Christmas season teasing, "coming soon", as the BBC have not only released a new poster and the promise that the episode will be shown in cinemas, but an official date for broadcast too. New Year's Day (1 January 2016). Not a bad way to kick off the new year, we say! The event has finally been given its own title too: The Abominable Bride, which seems befitting alongside the spooky, gothic look in previous BBC teasers.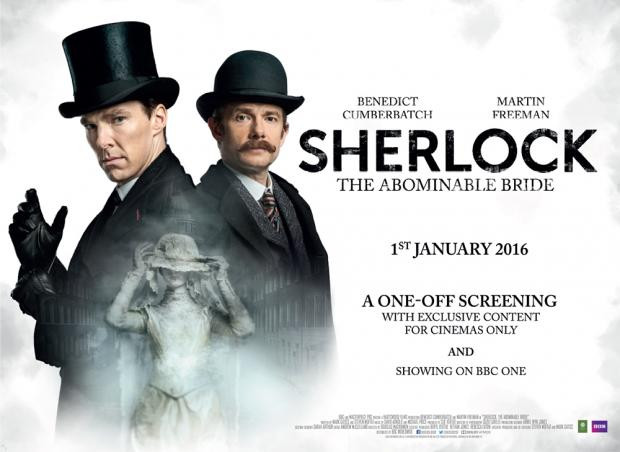 Taking to Twitter over the weekend, the UK channel unveiled the accompanying artwork for the one-off episode starring Benedict Cumberbatch and Martin Freeman in their expected-Victorian costumes. Whilst it is fairly obvious that the special will be set in Victorian times, writer and producer Steven Moffat had previously stated that the plot will not be bogged down by the characters explaining why they were there.
"We never bothered to explain what we were doing in modern day London," Moffat pointed out. "So why do we have to bother explaining what they're doing in Victorian London, when that's where they're supposed to be?"
He added that he, and co-writer Mark Gatiss, stumbled across the idea when they were having a "geek day" during production on one of their separate titles. "Mark and I were having a fun day on set, and then we just thought: 'Could we ever just do maybe one scene or some dream sequel or something?' And then we just thought, you know: 'Why don't we just do it? Why don't we just do a Victorian one?' Just because we can, really."
The special, which will also be shown in some selected cinemas, is set to act as somewhat of a taster for the eagerly-anticipated fourth season, which won't reach television screens until 2017, three years after the third. However, it is expected that the new season will return to being set in present day. "Unless we go mad and decide on setting it in the 1940s and have them fight Hitler," Moffat joked at a Television Critics Association panel earlier this year. "Nothing is inconceivable if you have no taste. But, no, we go back to doing the show normally next year, unless I'm lying or we change our minds."