Top 5 Netflix recommendations of the week: The Voices, Tucker And Dale vs Evil, River and more
The Voices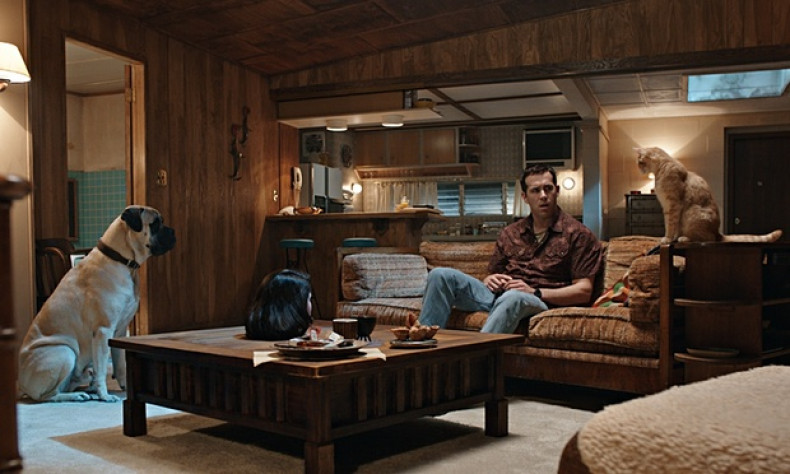 Every day, Jerry (Ryan Reynolds) goes through the motions of working life. Every night, he returns home to the flat he shares with his dog and cat. But despite what you might think, Jerry is not lonely, as both of his pets talk to him – frequently...
This isn't Dr Dolittle though, as the voices that Jerry hears are just a coping mechanism he's invented due to deep-rooted emotional problems stemming from his past. Acting as unconventional consciences throughout the movie, dog Bosco is the supportive and understanding side of himself, while cat Mr Whiskers is the devil on Jerry's shoulder willing him to do terrible things.
When Jerry falls for Fiona (Gemma Arterton) at work, his attempts to court her leave him angry and, ultimately, stood up. Driving home from the failed date, Jerry happens across a stranded Fiona and offers her a ride home. But things take a turn for the worse when he accidentally kills her and, before you know it, her still-perfect head is in his fridge. Now with a taste for death, and a rather chatty head demanding "a friend" from inside the cooler, Jerry finds himself fighting irrepressible urges to become one of the eeriest 'accidental' serial killers we've seen on screen since Norman Bates.
Watch this if you enjoyed: Life After Beth, What We Do In The Shadows, Horns, The Watch, Hot Fuzz, It Follows, Fargo, Persepolis.
Available on Netflix UK
Nebraska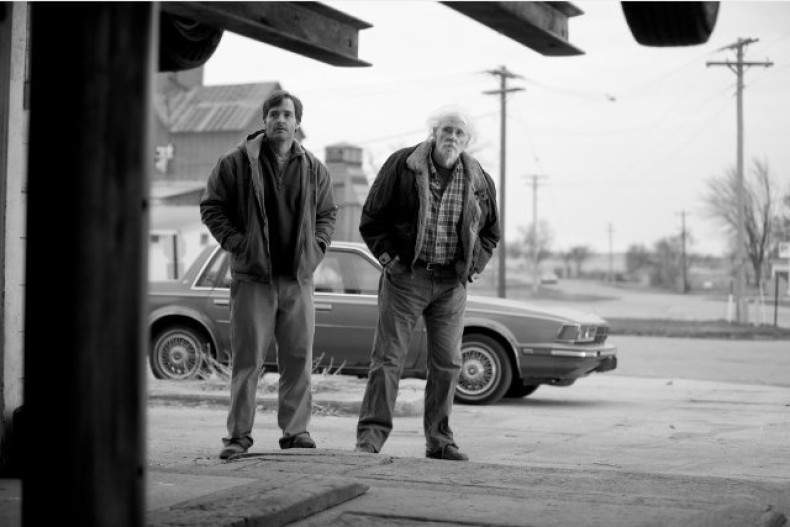 Nebraska centres on ageing alcoholic Woody (Bruce Dern), who embarks on a road trip with his estranged son from Montana to, as you'll have probably guessed, Nebraska,to claim a million-dollar Mega Sweepstakes Marketing prize.
Its deadpan humour and visual style, given that its filmed entirely in black and white, make for a unique film that is able to put forward the humour and the touching side of a son trying to get through to a father he doesn't understand any more. Don't be mistaken though, Nebraska is definitely a comedy and never gets bogged down in melancholy.
The cast offer up stellar performances, led by Dern and Saturday Night Live's Will Forte, who plays Woody's son, David. Better Call Saul's Bob Odenkirk is brilliant as David's news anchor brother Ross, as is June Squibb as their mother, Kate.
The film was nominated for the prestigious Palme d'Or at the 2013 Cannes Film Festival, where Dern won the Best Actor Award. It was also nominated for six Academy Awards; Best Picture, Best Director for Alexander Payne, Best Actor for Dern, Best Supporting Actress for Squibb, Best Original Screenplay, and Best Cinematography.
Watch this if you enjoyed: About Schmidt, The Judge, Philomena, Blue Ruin, Blue Jasmine, The Descendants, Sideways, Her.
Available on Netflix UK
River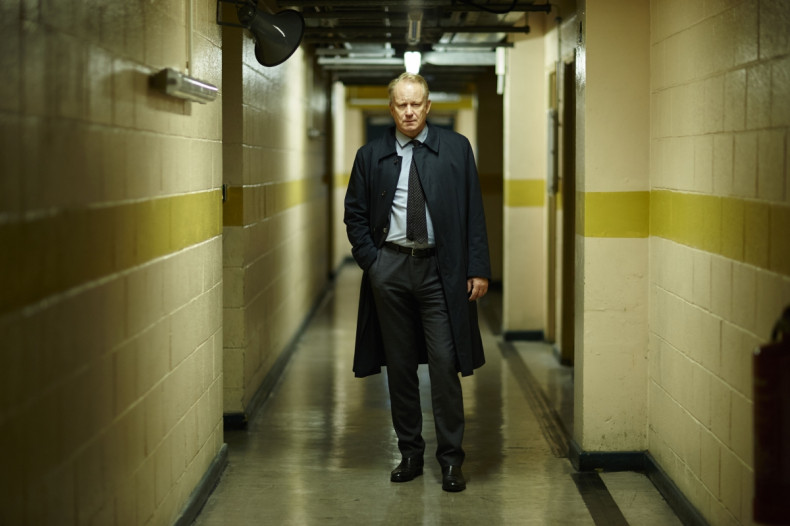 Unlike most detective dramas, particularly those originally shown on the BBC, the dark and incredibly emotional River outright refuses to be your typical straight-laced show. Mixing elements of the supernatural with themes of heart-breaking mental health and grief, this is certainly not a simple "whodunnit" story.
It stars Swedish actor Stellan Skarsgård as brilliant Metropolitan Police detective inspector John River, who is haunted by past murder cases that he desperately needs laid to rest. There is one in particular that struck very close to home for him, but don't worry, we won't tell you why. Even though the real reason River is struggling to maintain his sanity is revealed in the very first episode, we don't want to spoil that first hour for you – it's a great twist.
As River slowly starts to unravel the painful investigation from the past, he is helped and sometimes hindered along the way by ghosts, which he calls "manifests". As an audience member, though, you're never quite sure whether they are just figments of his imagination conjured up by an ailing mind or if they're really there.
Watch this if you enjoyed: Unforgotten, Doctor Foster, Luther, Sherlock, Happy Valley, Broadchurch, Fargo (the 2014 TV series), Mr. Robot.
Available on Netflix UK and US
Scorpion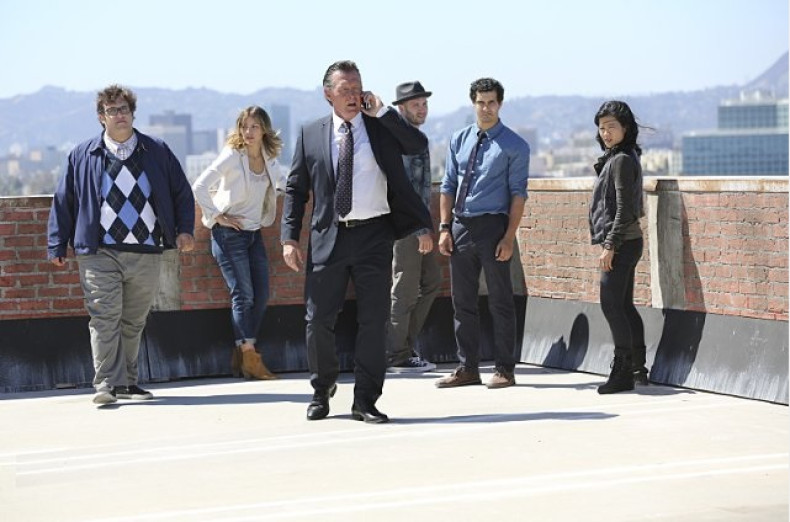 If you enjoy TV shows about a group of brilliant individuals who regularly solve crimes and save the day, then Scorpion is the show for you. It centres around eccentric genius Walter O' Brien who bands together other super-genius outcasts – Toby (Eddie Kaye Thomas), Sylvester (Ari Stidham) and Happy (Jadyn Wong) – to help him defend the modern world from the complicated threats it faces, under the command of Homeland Security agent Cabe Gallo (Robert Patrick).
Each member of the team brings something different to the table. While Walter's expertise lies firmly in computer technology and hacking, Toby is a world-class shrink and a Harvard-trained behaviourist who can read people instantly, Sylvester is a "human calculator" who can solve almost any numerical problem he's presented with, and Happy – the sole woman in the team – works best in the world of mechanics and can fix anything.
There are only 10 episodes in the first season, which is the only one currently available, so there's no need to worry whether you can warrant investing the time in it. Each episode sees the gang tackle a different problem, so its relatively easy to follow (even if what the on-screen geniuses are dealing with is something you would definitely not understand in real-life).
Watch this if you enjoyed: The Blacklist, Hawaii Five-O, Criminal Minds, Agent Carter, Stalker, Blindspot, Bones, Agents Of S.H.I.E.L.D.
Available on Netflix UK
Tucker and Dale vs. Evil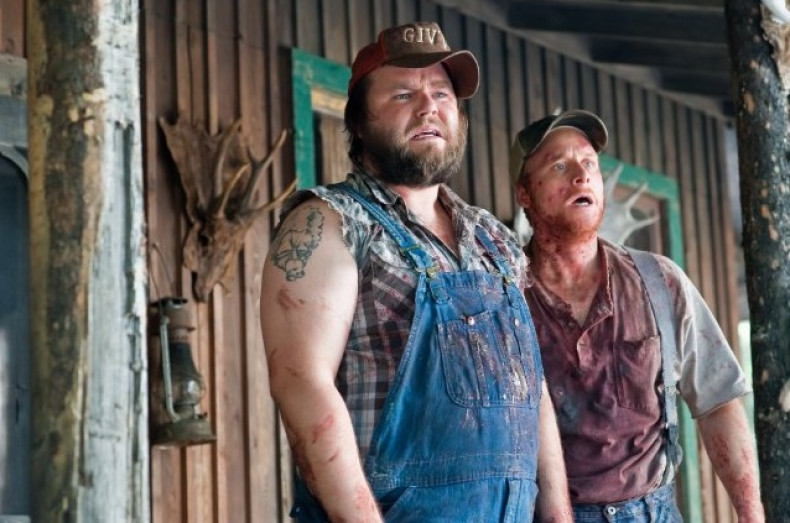 Undoubtedly one of the best horror comedies around, Tucker And Dale vs. Evil brilliantly tells the hapless tale of two well-meaning hillbilly friends who plan an escape to the country after buying the vacation home of their dreams: a run-down lakefront cabin, deep in the woods.
However, during their trip, the pair are mistaken for savage serial killers by a group of clueless college students who think that they're stalking them and offing them one-by-one. There is someone killing people in the woods, however, which makes things all the more complicated as Tucker, Dale and the teens try to survive their holidays while also avoiding each other – hilariously and unnecessarily.
For all the laughs that it offers, and it certainly has a bucket-load, the plot maintains an interesting story throughout, which is something rarely seen in the genre. It takes time to flesh out the characters before inevitably depicting their demise and even features a twist at the end that you won't see coming as you're completely distracted by all of the funny moments. It's pretty gruesome though despite its silly tone – so be warned if you have a weak stomach!
Watch this if you enjoyed: Shaun Of The Dead, Zombieland, Slither, The Final Girls, Eight Legged Freaks, Housebound, The Evil Dead, Planet Terror.
Available on Netflix UK and US
For more entertainment news follow A-List on Twitter @Alistinsider