X-Men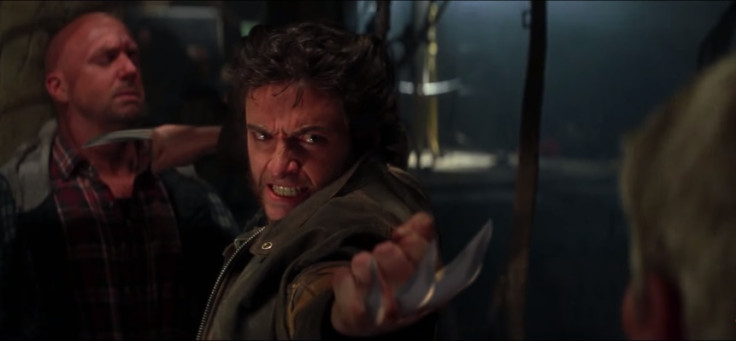 To get yourself ready for the release of the upcoming superhero instalment, X-Men: Apocalypse, over the next couple of weeks, we suggest you start from the very beginning and rewatch the one that started it all... 2000's super-faithful to Marvel Comics, X-Men.
Starring original crew Halle Berry, Ian McKellen, Patrick Stewart and of course, Hugh Jackman, the film follows teenager Marie (Anna Paquin) who, after accidentally sending her boyfriend into a coma upon kissing him, runs away from home. Now going by the name of Rogue, she journeys to Alberta, Canada where she meets fellow 'mutant' Logan/Wolverine. As the pair travel together they encounter many dangers including Sabretooth, a fellow mutant working for antagonist Magneto.

To help them Professor Charles Xavier who runs a School For Gifted Youngsters sends two of his tutors to fetch Rogue and Logan, but will they get there in time?
Watch this if you enjoyed: X-Men 2,Spider-Man, Iron Man, X-Men: First Class, X-Men: Days Of Future Past, X-Men Origins: Wolverine and Avengers Assemble.
Available on Netflix UK.
iZombie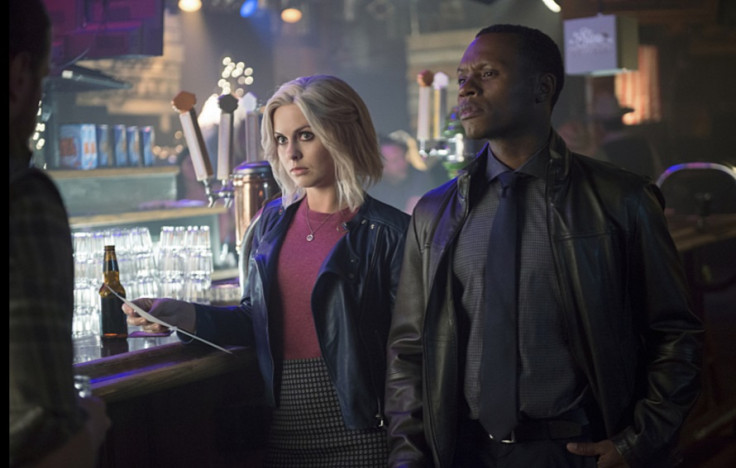 If you like your shows a little on the darker, more oddball side –look no further than iZombie. The comedy-crime-drama tells the story of Seattle medical resident Olivia 'Liv' Moore (Rose McIver) who accidentally gets turned into a zombie while attending a boat party. In an attempt to deal with her new appetite for brains, she takes a job at the King County morgue, sharing her secret with her boss, Ravi.
In order for her to survive, Ravi lets Liv feed off of the brains of murder victims who are delivered to the morgue. But Liv soon learns that whenever she eats someone's brain, she inherits some of the skills that the dead possessed and their personality traits from when they were living temporarily.
She also experiences flashbacks that often give her clues as to the nature of the murder. Liv uses this new ability to help the Seattle Police Department, and more specifically newly transferred Seattle PD detective Clive Babineaux, to solve crimes, passing herself off as a psychic consultant.
Watch this if you enjoyed: Veronica Mars, The Walking Dead, The 100, Gotham, Supergirl, Warm Bodies, Life After Beth, The Flash and Dark Matter.
Available on Netflix UK and US.
Grace And Frankie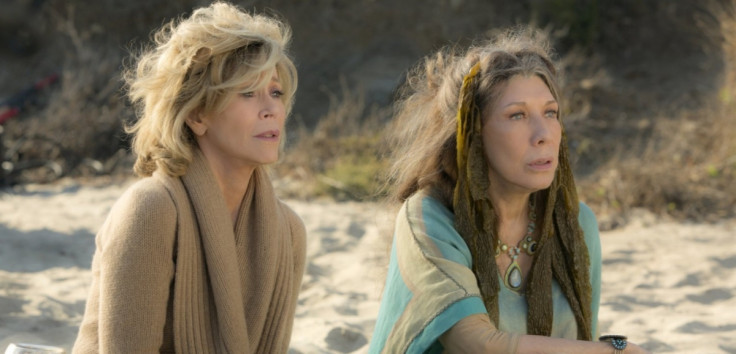 The second season of Netflix Original Grace And Frankie lands on the streaming service on 6 May, once again starring Jane Fonda, Lily Tomlin, Martin Sheen and Sam Waterston.
But if you're not up to speed quite yet and haven't tuned into season one – the story focuses on retired women, Grace and Frankie, who have never seen eye-to-eye due to their vastly different personalities. Throughout their lives, they've been forced to tolerate each other on the occasional dinner or work function due to the fact that their husbands are friends and business partners.
One evening, their worlds are turned upside down when their spouses invite them both out for a meal – only to spring the truth on them that they have in fact been having an affair behind their wives' backs and are both in love, consequently leaving them to be with each other.
Unable to forgive their husbands, they individually seek refuge at the beach house their families bought together some years ago and turn up at the same time, wanting it for themselves. Realising they have no choice, Grace and Frankie have to learn to live with each other, while also dealing with the tribulations of broken-down marriages, being single at 70, sparring kids and ex-husbands that due to their guilt – won't leave them alone.
Watch this if you enjoyed: Scrubs, Cougar Town, Friends, The Golden Girls, Transparent and Arrested Development.
RED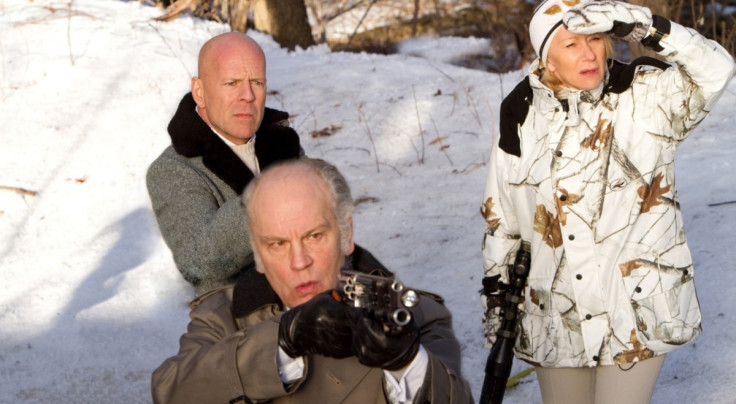 Bruce Willis may be known as one of the best action heroes earlier in his career, from Die Hard onwards, but in RED, he plays a completely new kind of character... a now retired (but still extremely dangerous) black-ops agent named Frank Moses. John Malkovich, Mary-Louise Parker, Morgan Freeman and Helen Mirren also star.
Since leaving giving up his day job however, Frank have lived a somewhat boring and lonely life, with only one thing to look forward to; his regular calls to the government pension processing centre when he gets to talk to his case worker Sarah (Parker). Luckily for Frank but not so luckily for her, Sarah, who coincidentally has a passion for spy novels, is just as bored and lonely as he is and gets equally as excited about their exchanges.
However, both of their mundane existences are catapulted into high-octane action when something in Frank's past forces him back into his old line of work and puts an unwitting Sarah in the middle of the intrigue. It's bonkers and silly but it's still super slick and great to see this Hollywood A-lister's hamming up their roles a little bit compared to what we're used to of them.
Watch this if you enjoyed: The A-Team, Salt, The Expendables, Spy, Knight And Day, Get Smart, The Italian Job and The Man From U.N.C.L.E.
Available on Netflix UK.
There Will Be Blood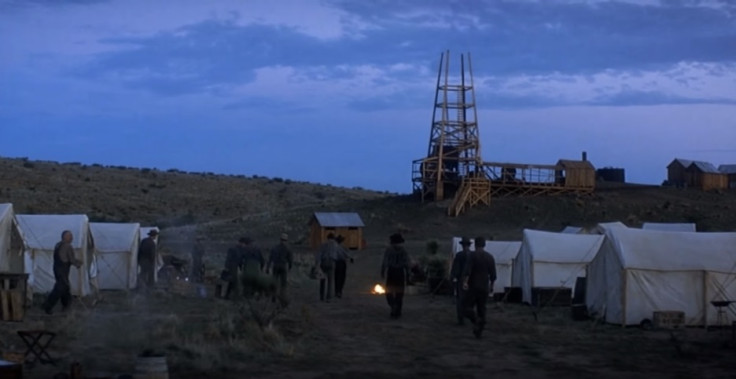 Directed by Paul Thomas Anderson, historical drama film There Will Be Blood focuses on New Mexico prospector-turned-oil businessman Daniel Plainview who will stop at nothing to achieve his goals. Adopting a tunnel vision approach to his career, Plainview works hard but also takes advantage of those around him at their expense if need be, ostracising him from communities and making him known to be a bit of a ruthless tyrant.
Someone he regularly clashes with is Eli Sunday, one in a pair of twins whose family farm Plainview purchases for the major oil deposit located on it. Sunday, a preacher, wants the money from the sale of the property to finance his own church while Plainview concentrates on oil. The lives of the two competitive men often get in each other's way as Plainview pumps oil off the property and tries to acquire all the surrounding land at bargain prices to be able to build a pipeline to the coast as Eli tries to build his own religious empire.
Lead Daniel Day-Lewis won his second Academy Award for his role as Plainview, while cinematographer Robert Elswit also picked up an accolade for his achievements in the film. Safe to say, it's more than worth a watch.
Watch this if you enjoyed: No Country For Old Men, The Master, Magnolia, Blood Diamond, Gangs Of New York and Boogie Nights.
Available on Netflix US.
For more entertainment news follow A-List on Twitter @Alistinsider