IBTimesUK looks at the countries with highest rates of kidnapping in the world.
India
Children are the main victims of kidnapping in India.
According to official statistics, about 60,000 children go missing every year in India.
The country was ranked sixth on the list of countries with the most kidnappings in 2006, behind countries such as Haiti, Brazil and Mexico.
Kidnapping, however, is increasing and around 4,000 cases of abduction were registered in the province of Assam in 2013, alone.
"In 2010, the state registered a total of 3,250 kidnappings which was followed by 3,785 cases in 2011. Subsequently in 2012, the numbers went up to 3,812. Though the total figures for 2013 are yet to be compiled officially, it is estimated that almost 4,113 kidnappings occurred," said a police official in Assam.
Kidnapping for ransom is the most common motive for kidnapping in India.
Mexico
According to a 2013 report published by the Mexican Government, 1,583 kidnappings occurred in Mexico last year.
Many abductions, however, go unreported with victims scared of repercussions if they go to the police. Experts believe, therefore, that the real number of abductions is much higher.
According to Tabasco state attorney general Fernando Valenzuela oil workers are among the most common targets, as the wealthy oil companies are quick to pay the a ransom.
"The kidnappers study victims for some time. It is often friends or even family members who give information about the victim to the criminals," said Valenzuela in an interview.
The crime rate in Mexico is massive, due to the war between the ruthless, well armed drug cartels waging a ceaseless war to control drug and people smuggling businesses worth billionsof dollars.
Juan Francisco Torres Landa, a Harvard-trained lawyer who is secretary general of Mexico United Against Crime, said that according to official statistics, there are 12 kidnappings an hour in Mexico.
"Twelve kidnappings per hour is credible. . . . I frankly believe it," Torre Lanza said.
According to Miranda de Wallace, head of the group Stop the Kidnappings, "Almost always in kidnappings, there is a police officer or former police officer involved. This is indisputable."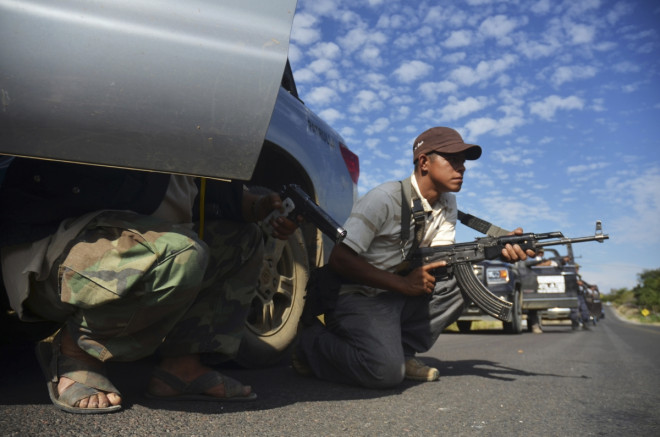 Venezuela
Between 2008 and 2009, the National Institute of Statistics in Venezuela estimated that there were 16,917 kidnaps nationwide, with an average of 46 per day.
Venezuela has still today the highest crime rate in South America, with five of its cities being among the 50 most dangerous worldwide.
Criminologists blame the high rate of kidnappings, as well as homicides, on an ineffective government and corruption.
Colombia
In 2009, Colombia was dubbed as "Kidnap Capital".
Drug cartels as well as guerrilla groups such as M-19, widely use kidnapping as a way to extort money and intimidate adversaries.
The Revolutionary Armed Forces of Colombia (FARC) is believed to be responsible for 30% the nearly 30,000 kidnappings over the last 40 years.
The kidnap rate in Colombia has, however, improved significantly thanks to peace talks between the government and the rebels in the last ten years.
According to Colombia's Defence Ministry, only 219 incidents were reported in 2013.
Haiti
Although the majority of kidnapping victims in Haiti are Haitians, acording to a 2012 US Travel Warning , "No one is safe from kidnapping, regardless of occupation, nationality, race, gender, or age".
The US government rated Haiti as "critical" in the threat categories of crime and political violence, citing kidnapping as one of the most frequently reported crimes against Americans.
Haitians expressed anger after the US issued the travel warning. Haitian Ambassador to Canada Frantz Liautaud acknowledged in an interview that abductions do happen in the country, "but it is an issue that's been improving in Haiti."
Nearly two-dozen kidnapping cases involving Canadian citizens have been reported in Haiti over the past three years, including 14 in 2012, Foreign Affairs said.
In its Haiti Crime and Safety Report in 2012, the US Bureau of Diplomatic Security stated that the number of kidnappings has decreased since 2005 and 2006, but it noted that they are less predictable and more widespread than before.