Jermey Clarkson's Huge TV Penis Sparks Twitter Tirade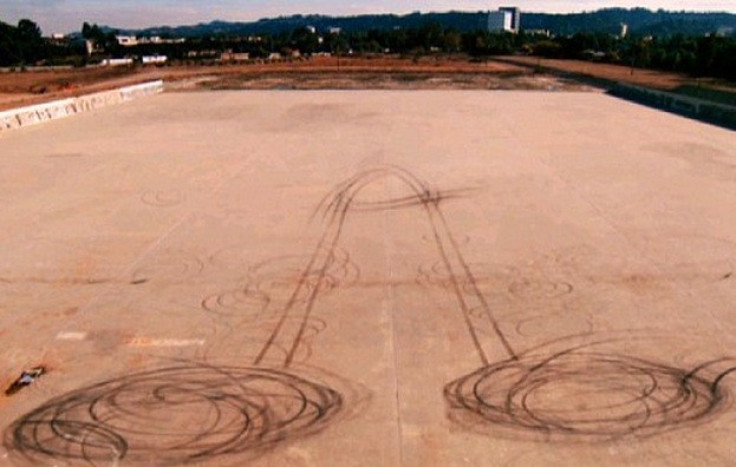 Top Gear presenter Jeremy Clarkson has drawn a storm of criticism after creating a giant male phallus from skid marks on the popular motor show.
Clarkson left his imprint on a storm drain in Los Angeles, in scenes filmed by the BBC.
The 52-year-old petrol head skidded around on the ground, before the camera panned back to reveal his handiwork - which he dubbed "a gentleman sausage."
After larking with co-presenters Richard Hammond and James May, Clarkson declared "I've accidently painted a gentleman sausage on a storm drain."
The veteran motor journalist was labelled a "sad old man" in the wake of the prank.
Viewers used Twitter to register their contempt. Glenny Rodge wrote on the micro-blogging site: "Sad documentary on BBC2 about three old men whose sexual inadequacies have developed into them having vehicle fetishes."
Another user said the show was "homoerotic."
Other Tweeters issued support for the stunt on the latest series of the long-running show. In the new series, Clarkson, May and Hammond set across the United States towards the Mexican border.
Up to 350 viewers tune in every week in 170 countries across the world. Clarkson has a long track record of winding people up, having offended various foreign nationalities, truck drivers and the elderly.
© Copyright IBTimes 2023. All rights reserved.