Top IDF officer Yair Golan backtracks after appearing to compare Israel to Nazi Germany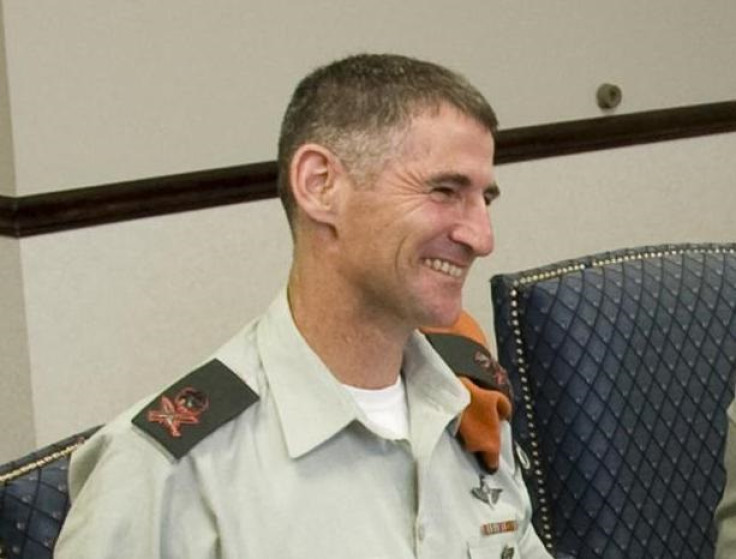 The deputy head of the Israeli military has backtracked after appearing to compare modern day Israel with Nazi Germany during a speech on Holocaust memorial day on Wednesday (4 May). Major General Yair Golan's controversial comments prompted a significant backlash from right-wing politicians and community leaders in Israel.
On Thursday (5 May), Golan issued a statement insisting he had been misunderstood by his critics, and dismissed any suggestion he had compared Israeli society with Nazi Germany. He said: "It is an absurd and baseless comparison, and I had no intention whatsoever to draw any sort of parallel or to criticise the national leadership. The IDF (Israel Defence Forces) is a moral army that respects the rules of engagement and protects human dignity."
In his speech the day before, Golan said those remembering the Holocaust, in which six million Jews were exterminated, should also learn lessons to ensure it is never repeated. He then appeared to warn there were some parallels between pre-Holocaust Nazi Germany and Israeli society.
"It's scary to see horrifying developments that took place in Europe begin to unfold here," Golan told the audience in his address on Wednesday. "The Holocaust should bring us to ponder our public lives and, furthermore, it must lead anyone who is capable of taking public responsibility to do so.
"If there is one thing that is scary in remembering the Holocaust, it is noticing horrific processes which developed in Europe – particularly in Germany – 70, 80 and 90 years ago, and finding remnants of that here among us in the year 2016."
Golan went on to admit Israeli soldiers had been heavy-handed in their dealings with Palestinians, and appeared to refer to the case of Sgt Elor Azaria, who is being tried over the Hebron shooting of a disarmed Palestinian that was captured on video. The soldier's prosecution by the IDF has been criticised by the far-right in Israel.
Golan's recent comments prompted criticism from right-wing politicians as well as media commentators in Israel. The government's far-right education minister, Naftali Bennett, said on Twitter: "The deputy chief of staff made a mistake and he must correct it immediately before Holocaust deniers will raise these erroneous words as a standard, before our soldiers will be compared to Nazis, God forbid, with legitimization from high above."
The leader of the liberal Zionist Union opposition, Isaac Herzog, jumped to Golan's defence, however, describing him as a "courageous commander". He added: "The crazies who will now start screaming against him should know: this is what morality and responsibility sound like."
The row over his comments forced Israeli defence minister Moshe Ya'alon to reaffirm his backing of the IDF commander. Saying he had "full confidence" in Golan, he accused critics of a politically motivated campaign to damage the Israeli army.
"The attacks and rhetoric against him as a result of an intentional distortion of his words' meaning are yet another attempt in a worrying campaign to politically damage the IDF and its commanders," he said.
© Copyright IBTimes 2023. All rights reserved.