Whether you're looking to take the perfect selfie of your new outfit, to show off the awesome bargains you got in the January sales, photographing the bad weather to show your social network or fulfilling that insatiable appetite for taking pictures of food, we have the app for you.
Photo apps have exploded in the last two years, particularly as the cameras on both iPhone and Android smartphones have improved to the point of replacing dedicated point-and-shoot cameras.
Such is the fascination with editing photos and uploading them instantly to social networks that Facebook and Twitter now offer their own integrated photo filters within their mobile apps.
Here are some handy photo apps targeted specifically at women, with less focus on the faux professional photography apps that are usually reviewed:
---
1. Serious Photo-Editing: Camera 360 Ultimate
---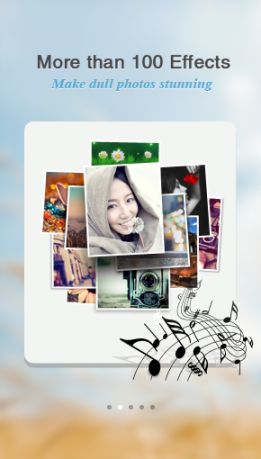 Price: Free
Camera360 is an unusual app in that it wants to be everything.
You can put on filters that put a soft, glamour wedding photography look on your face (thus blurring out most blemishes), give your face a face-lift and widen your eyes, as well as edit photos with 13 filters that will please any keen landscape photographer or retro-loving hipster, as well as cropping, adjusting contrast, flipping pictures.
You also have the ability to back up your photos to the Camera360 Cloud, save photographs in high-definition and share with social networks immediately.
The only thing to note is that this app uses a fair bit of memory as it saves a copy of the high definition images, separate from your regular phone camera roll.
---
2. Removing Pesky Acne: Photo Editor-Fotolr
---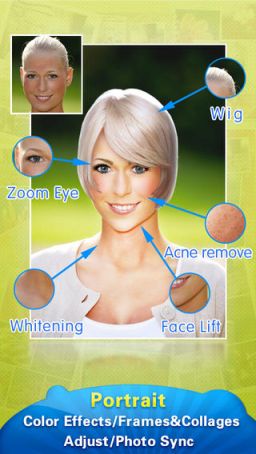 Price: Free
Photo Editor-Fotolr is a handy app with 22 functions, allowing you to edit photos, add photo filters, create attractive photo collages with up to 10 photos in a single photo grid layout. Most interestingly though, this app gives you the ability to give your portraits a "makeover".
You can manually remove acne, whiten your complexion, apply blusher and lipstick, give yourself a face lift and even change the colour of your hair – all with a tap of your fingertip. Best of all, this app is free.
---
3. LINE Camera
---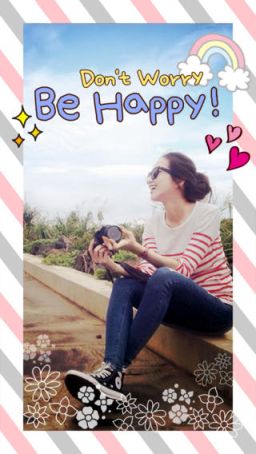 Price: Free
Remember those Japanese Purikura photo sticker booths that used to be in some shopping centres in the UK in the early 2000s?
While that hobby has mostly died out (there is just one Purikura booth left in London's Chinatown), you can now create photos with pretty decorated borders in apps by yourself.
LINE Camera is one such app – it comes with over 5,000 stamps of cute characters, 100 frames and 200 brushes with affects like flowers, hearts, stars and cute slogans for you to decorate photos with. You can also edit your portraits with slimming affects and erase dark circles under eyes.
This app is currently one of the top photography apps in the Google Play app store and is hugely popular in Asian countries where photo decorating is a big hobby.
---
4. Snapeee
---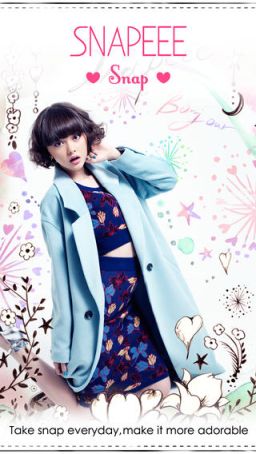 Price: Free
Snapeee is a hugely popular photo-sharing app for girls that could best be described as the Japanese version of Instagram, but for women, currently used by 6 million "fashionable girls" globally, according to its developers.
Featuring over 4,000 stramps, brushes and frames, and allowing you to post photos in square, portrait or landscape mode, this app is unique in that in order to receive an edited version of your photo, you have to post it to your profile in the app.
The app functions as a social network especially for girls and women interested in the "Kawaii" (meaning cute in Japanese) street fashions from Tokyo.
So it's not uncommon to edit a photo and then receive lots of "Likes" from Japanese women using the app. The app showcases photos from the profiles of Japanese celebrities and clothing brands, similar to Facebook's Pages, and allows you to download some of the stamps for free from these brands, or as a reward for users interacting with other users' content.
---
5. Pic Frame
---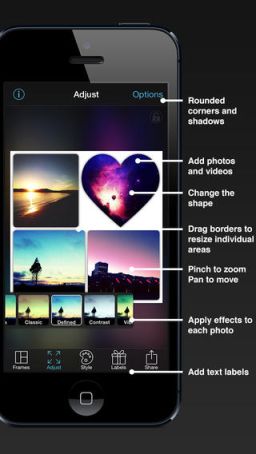 Price: £0.69 on iTunes, £0.62 on Google Play
Now that you've edited your photos – be they portraits, landscapes, droolworthy plates of food or decorated snaps, it's time to put them into a frame.
Pic Frame has the most complete range of frames we've seen in any app, with 73 different adjustable layouts that enable you to combine up to nine different photos or videos in a single frame.
You can change the shape of each frame, have multiple differently-shaped frames in one picture, choose a pattern for the background of the frame, change the border width, save the photos in high resolution and send the photo of video to a social network or another app like Dropbox.