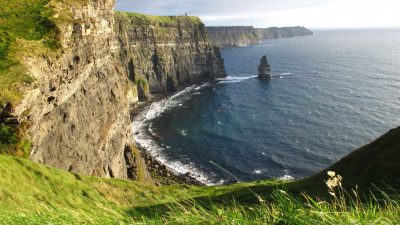 Financial news service provider 24/7 Wall St has compiled a list of the ten countries with the most educated populations in the world, based on data from the Organization for Economic Cooperation and Development's (OECD) Education at a Glance 2012 report. The OECD report highlights the education scenario in 34 countries and its implications during the global downturn.
From the OECD's 34 nations, the journal's analysts identified those ten countries as most educated where the proportion of adults with a college degree was highest over the past decade. Interestingly, these countries, including UK and Ireland, had also much lower unemployment rate during the recession, compared to rest of the world.
"Between the start of the downturn in 2008 and 2010, overall unemployment rates jumped from an already high 8.8 percent to 12.5 percent for people without an upper secondary education, and from 4.9 percent to 7.6 percent for people with an upper secondary education. By contrast, unemployment rates for people with higher education remained much lower, rising from 3.3 percent to 4.7 percent during this same period," Angel Gurría, OECD Secretary-General, states in the report.
In addition, earnings of people in these countries subsequently increased during recession.
"In 2008, a man with higher education could expect to earn 58 percent more than his counterpart with no more than an upper secondary education, on average across OECD countries. By 2010, this premium increased to 67 percent. Similarly, in 2008, women with higher education had an average earnings premium of 54 percent compared to their upper secondary-educated peers. By 2010, this premium grew to 59 percent," he explained.
Moreover, the government, enterprises, individual students and their families spent more on education in these most educated countries. These are also the nations where early childhood education programmes have seen a steady rise in enrollments. While total percentage of enrollment of three year old children rose from 64 in 2005 to 69 in 2010, for four year olds, it rose to 81 percent from 77 percent over the same period.
Check out the slideshow to know about the top ten most educated countries in the world. Click on Start to begin