Senior Conservatives including Foreign Secretary Boris Johnson had to leave the party's Black and White Ball early to make sure the UK government was not embarrassed as MPs voted on amendments to the Article 50 bill on Monday (6 February) evening.
Some top Tories, such as Justice Secretary Liz Truss, were even bussed in and out of the elite event at the Battersea Evolution venue in south London to the House of Commons, just over two miles away in Westminster.
The annual fundraiser sees businesspeople and tycoons pay thousands of pounds for a table in a bid to rub shoulders with ministers and the movers and shakers of the Conservative Party.
Pimlico Plumbers boss Charlie Mullins was snapped alongside Priti Patel, Iain Duncan Smith and Matt Hancock in February 2016.
But a spokeswoman for the entrepreneur, who helped to fund the successful Article 50 court case against the government, told IBTimes UK that Mullins missed this year's bash because he was holidaying in Spain.
The ball also sees experiences and items auctioned off to rich Tory backers, with a copy of the Brexit bill signed by May reportedly up for grabs on Monday night.
May, who has promised to help so-called "just about managing" families, has reformed this year's ball to reward Conservative campaigners and party supporters.
More than 100 cheaper (£75, $93.52) or complimentary tickets were handed out to Tory members across the UK, a Conservative source said.
Donors have even been urged to wear suits rather than tuxedos and Conservative press officers are attempting to rebrand the event as a "party" in bid to avoid looking out of touch, The Sunday Telegraph reported.
However, these concerns did not stop some attendees turning up to the event in Bentleys and Rolls Royces.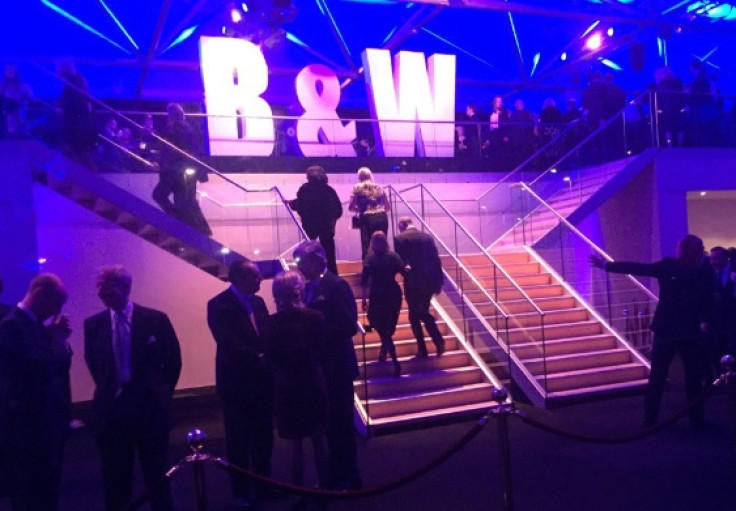 The Article 50 bill
A bill to:
Confer power on the Prime Minister to notify, under Article 50(2) of the Treaty on European Union, the United Kingdom's intention to withdraw from the EU.
Be it enacted by the Queen's most Excellent Majesty, by and with the advice and consent of the Lords Spiritual and Temporal, and Commons, in this present Parliament assembled, and by the authority of the same, as follows:—
1 Power to notify withdrawal from the EU
(1)The Prime Minister may notify, under Article 50(2) of the Treaty on European Union, the United Kingdom's intention to withdraw from the EU.
(2)This section has effect despite any provision made by or under the European 5Communities Act 1972 or any other enactment.
2 Short title
This Act may be cited as the European Union (Notification of Withdrawal) Act 2017.