France fends off 24000 cyberattacks as digital security is boosted in run-up to election
French Defence Minister Jean-Yves Le Drian said 'we should not be naive' that the country is immune to cyberattacks.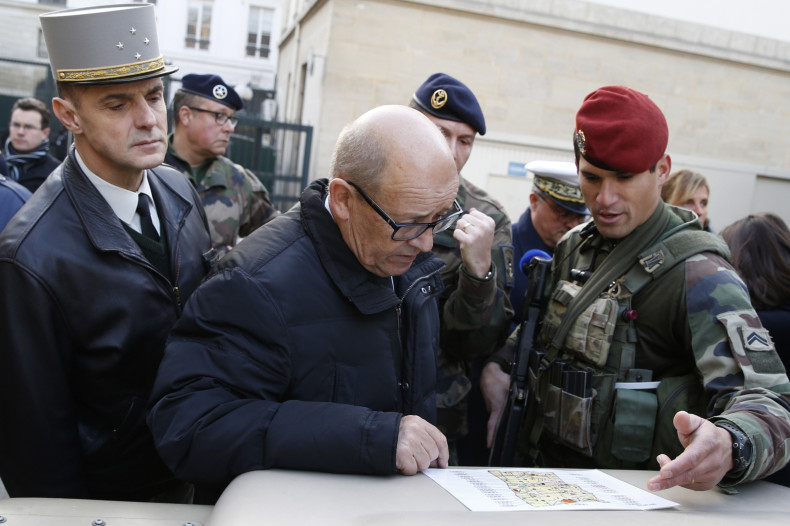 French Defence Minister Jean-Yves Le Drian has said the country's civil infrastructure, including electricity, water, transportation, telecommunications and the media could be vulnerable to cyberattacks in the run-up to the presidential election. In an interview with the Journal du Dimanche weekly, Le Drian said France blocked about 24,000 external cyberattacks targeting his ministry in 2016, noting that the attempts double every year.
Le Drian said security services have managed to fend off cyberattacks aimed at "tarnishing the image of the ministry as well as strategic attacks - harassment, surveillance, espionage - and even attempts to disrupt our drone systems".
In a declassified report, US intelligence agencies said Russian President Vladimir Putin had personally ordered a complex influence campaign to "denigrate" Democratic candidate Hillary Clinton and boost now Donald Trump's chances of winning the presidential election in November.
When asked if France was immune to similar cyberattacks, Le Drian said: "No, of course not. We should not be naive."
He said France is setting up a command for cyber operations called Cybercom that will employ 2,600 "digital soldiers" by 2019 and will have the support of an additional 600 cyber experts.
"France reserves the right to respond by all means it deems appropriate," he noted. "That could be through the cyber arsenal at our disposal but also by conventional means. All would depend on the effects of the attack."
When asked if he believed that Russia was indeed behind the hacks targeting the Democratic National Committee, multiple political organisations and Clinton's former campaign chairman John Podesta's personal account to meddle in the election, he said it would be "intolerable".
"If there was an attempt to influence or manipulate the US presidential election, it would be a very serious incident," he said. "If it were led by a state government, it would be an intolerable interference." He also noted that France's security services "have discussed the issue, if only to learn lessons for the future".
He also pointed to the 2015 cyberattack targeting French TV station TV5Monde that knocked the channel off the air for several hours. While a group called the Cyber Caliphate linked to the Islamic State (Isis) initially claimed responsibility for the attack, an investigation found that a group of Russian hackers with ties to the Kremlin were possibly responsible for the intrusion.
Although France's digital security service has not detected any "signs of operations aimed at destabilising the French elections" so far, Le Drian said such attempts "cannot be ruled out".
He noted that France's main political parties held meetings with the digital security service in October to learn how to detect, prevent and safeguard against possible cyberattacks and have been asked to practise "digital hygiene" leading up to the presidential election that is set to take place in April and May.
"You have to accept that in principle, every email that is sent can be pirated and made public with the aim of destabilisation," he said.
Meanwhile, Germany has voiced concerns over cyberattacks and attempts to interfere in their own elections. Last month, Hans-Georg Maassen, head of Germany's BfV intelligence agency, said it has observed a significant uptick in Russian propaganda created to destabilise German society and aggressive targeted cyberattacks ahead of the federal election in 2017.
Both French conservative candidate Francois Fillon and far-right candidate Marine Le Pen have said they want closer ties with Russia that have strained following Russia's annexation of Crimea in 2014 and outgoing President Francois Hollande's key role in imposing sanctions on Russia.