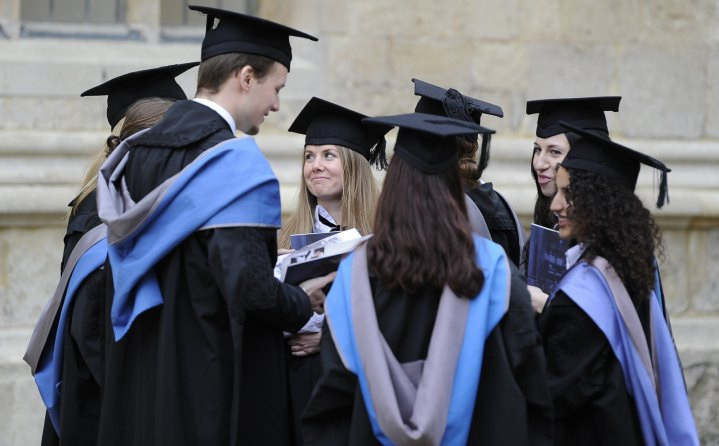 Ed Miliband's potential plan to reduce the tuition fee cap from £9,000 to £6,000 in England has been branded "implausible" by leading vice-chancellors.
The Universities UK members warned that such a move would create a £10bn ($15bn,€13.2bn) hole in revenues over five years.
"Given the many pressures on public finances, and with all political parties committed to further public spending cuts, it is implausible that any incoming government would be able to do this," the letter read.
The document, published in The Times, is signed by Sir Christopher Snowden and English members of the Universities UK board.
"This is purely a pragmatic issue, that a policy is evolving on the hoof which is not really a practical policy going forward and the potential damage is colossal," Snowden added.
"I really feel Labour has missed the point here. If you talk to students and to many mums and dads, the £9,000 (fee) is no longer the key topic.
"It was when it was first introduced because people were very concerned about how this would map out.
"But the real issue is actually subsistence, the cost of living at university, particularly for students from lower socio-economic backgrounds. This hasn't been addressed at all by Labour."
But Labour's shadow universities minister Liam Byrne argued that the current finance system is "going bust".
"The Tory-led government trebled fees and now it is crystal clear that the student finance system is going bust, saddling students with debts most will never repay of £43,500 on average and costing the taxpayer more than the system it replaced," said Liam Byrne, the shadow universities minister.
"According to new Ucas analysis, trebled fees have deterred thousands of potential students from applying. We will announce our policy in due course ahead of the general election."
The comments come with less than 100 days to go before the general election in May.
The latest YouGov poll for The Sunday Times put Labour on a three-point lead over the Tories (35% vs 32%), with Ukip on 15%, the Liberal Democrats on 7% and the Greens on 6%.