Top US election aides erupt in angry shouting match at Harvard
Campaign officials on both sides shouted across the table as discussions became heated.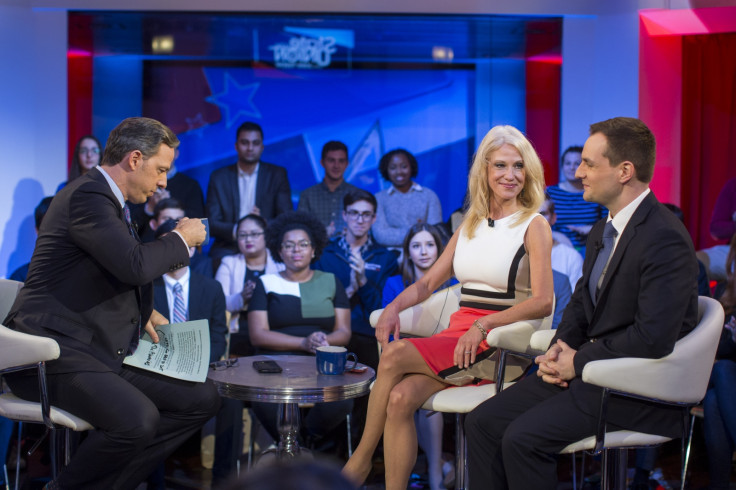 Since 1972, Harvard University in Massachusetts has hosted top campaign managers and aides from each presidential election to dissect the transition – but Thursday night's (1 December) event unearthed simmering bitterness across the divide.
Clinton aides accused the Trump team of a negative, racist campaign, while the Trump team argued that they had tapped into real voter concerns and needs.
In one exchange, Clinton communications director, Jennifer Palmieri, shook as she told the Trump campaign that she would "rather lose than win the way you guys did." "If providing a platform for white supremacists makes me a brilliant tactician, I am proud to have lost," said Palmieri.
"Do you think I ran a campaign where white supremacists had a platform?" the Washington Post wrote that Kellyanne Conway, Trump's campaign manager, struck back. "You did, Kellyanne. You did," replied Palmieri.
Conway replied that Clinton did not connect with voters, have a "decent message for white working-class voters" and did not have an economic message. Chief strategist for Clinton, Joel Benenson, accused the Trump team of "dog whistles", telling them to "look at your rallies".
The media was also on the receiving end from both parties, with the Clinton campaign saying that their candidate was held to a different standard while Trump's early campaign manager, Corey Lewandowski, said that Trump had been taken too "literally": "You guys took Donald Trump so literally and the American public didn't," he was quoted as saying by the AP.
Mandy Grunwald, a top communications aide for Clinton, said that the Trump campaign had used dark online communities to inflict "a very impressive gassing" of Hillary Clinton: "I don't think you guys give yourself enough credit for the negative campaign you ran."
A panel the night before saw the chief executive of CNN, Jeff Zucker, baring the brunt of aides to the Republican primary candidates. After saying that Trump had so much coverage as other candidates refused interviews, the campaign manager for Carly Fiorina yelled: "I don't remember being asked to call in" citing how Trump could just call into the network. An aide to Marco Rubio joined in, shouting: "You showed empty podiums".
© Copyright IBTimes 2023. All rights reserved.