Tor network outlawed in Turkey amid government crackdown on web anonymity
The restrictions come following similar strikes against Twitter, Dropbox and YouTube.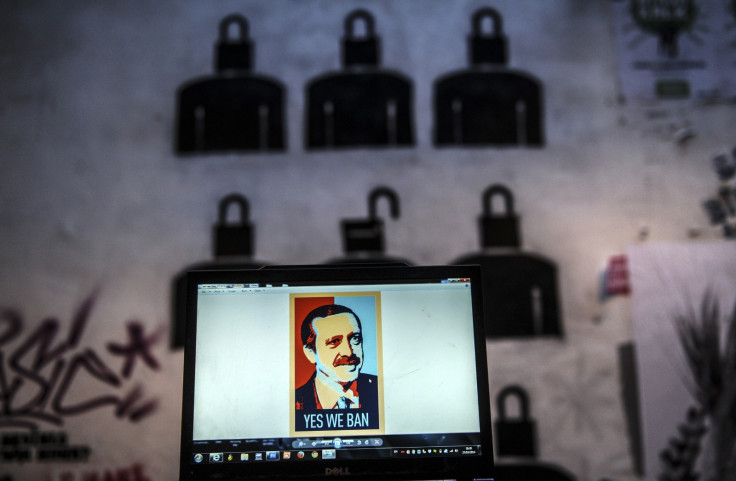 In an ongoing clampdown on freedom of speech and access to the web, the government of Turkey has reportedly started to enforce nationwide restrictions on connections to the Tor anonymity network, an independent internet watchdog has reported.
Turkey Blocks, which monitors web censorship in the region, has released evidence suggesting internet service providers are now complying with demands from the ruling political party to cut off access to both Tor and nearly a dozen virtual private network (VPN) services.
In a blog post, researchers said evidence shows how direct access restrictions to Tor started around 12 December and that, on a number of tested broadband connections, the service was "entirely unusable" for users "throughout the country."
What is Tor?
The Tor anonymity network, regularly used by activists and journalists to circumvent internet censorship, redirects web traffic through a worldwide system of relays run by volunteers who set up their computers as Tor "exit nodes" so that it becomes impossible to discover where the user is located.
VPNs are paid services that route internet traffic through a private server so that users can access services in countries where the internet is censored, or to help trick websites into thinking that users are located in a different geographic location.
Turkey Blocks said it was able to confirm the widespread issues by testing two service provider connections with the latest version of the Tor software and bridge software – each time analysing basic connectivity and data transfer rates and comparing these to an identical set-up in the UK.
It is likely that Turkish ISPs are blocking access to Tor by restricting the IP addresses of Tor exit nodes, which are publicly available and frequently updated. They may also be using Deep Packet Inspection (DPI), which which is a special box that can inspect each packet of data being sent over the network and make the decision to block all Tor traffic.

The watchdog noted that some connections may still be possible using Tor bridges, however the research indicates that further degradation of the network will likely occur in the near future.
The blocking – even on a temporary basis – will bring the country's online censorship regime from "moderate to severe", said the Turkey Blocks experts, adding the system may soon be similar to the "walled garden" approach taken by China's so-called Great Firewall.
Over the past 12 months, the Turkish government, under the instruction of President Recep Tayyip Erdoğan, has used national security as excuse for blocking big-name websites and social media networks – often at times when citizen dissent is expected.
On 4 November, services including Twitter, WhatsApp, YouTube, Instagram, Facebook and Skype faced a blackout in a move to curtail communications following the arrest of 11 Members of Parliament from the pro-Kurdish Peoples' Democratic Party (HDP).
Turkey's Prime Minister, Binali Yıldırım, said at the time: "These kinds of measures may be taken from time to time for security reasons. These are temporary measures and when the danger is alleviated, everything returns to normal."
In this instance, many users simply turned to VPN's and Tor to access the web.
The month previous, on 8 October, the government launched a nationwide censorship strike against Dropbox, Microsoft OneDrive, and Google Drive following the leak of 17GB-worth of hacked emails allegedly from Berat Albayrak, Turkey's minister of energy and natural resources.
Meanwhile in July, at the height of a bloody coup attempt that claimed the lives of almost 300 people, Turkey Blocks found that all major social media websites in the country had been throttled by ISPs at the behest of the government.
IBTimes UK contacted The Tor Project for comment however had received no response at the time of publication.
© Copyright IBTimes 2023. All rights reserved.