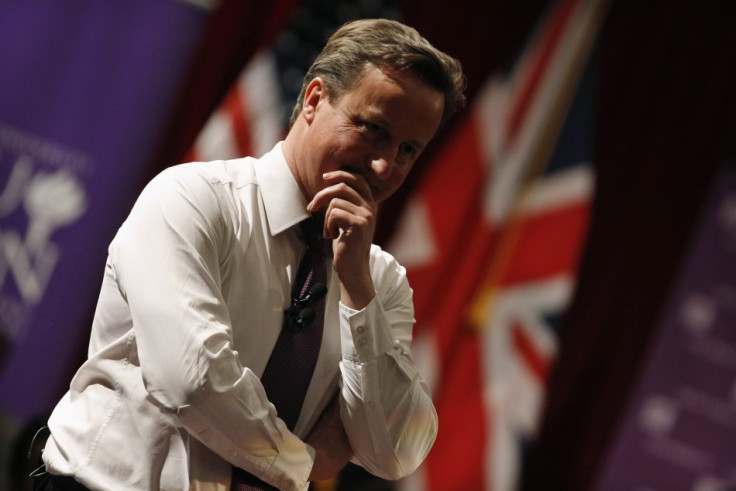 The Conservative Party is under fire over allegations that it received £173,500 from a Palestinian billionaire through a UK-based subsidiary.
The Daily Telegraph said that Jack Straw, the former home secretary, had asked the Electoral Commission to investigate five donations to the Tories by CC Property, owned by construction magnate Said Khoury.
The donations were said to have been made between October 2009 and May 2011.
It also emerged that CC Property's sole income is rent from another Tory donor, the London-based Consolidated Contractors International (CCI).
The development comes after a newspaper claimed that Peter Cruddas, the Tory co-treasurer who has just resigned, pushed foreign companies to set up shop in the UK and employ Britons to sidestep the law.
British electoral law states that political parties can only be funded by people registered to vote in this country or by British companies.
Straw said that new laws introduced by him in 2009 prevented people using front organisations to disguise the original source of the donation.
CC Property operates out of Athens.
Director of both companies, Antoine Mattar, rejected claims that Khoury befriended David Cameron. He denied that money was donated to the Conservative Party.
Mattar admitted that CC Property's only income came from CCI, the British wing of Khoury's construction group. However, he insisted that the money that comes from the company has nothing to do with the ultimate owner.
Another director of CC Property and CCI, Marwan Salloum, had links to late dictator Muammar Gaddafi's son, Saif al-Islam, and was photographed with him on holiday in 2010, according to the Daily Telegraph.
City Slickers Top David Cameron's Donor Dinners Guest List
David Cameron's Tory Donor Diner JCB Boss Sir Anthony Bamford 'Next for Peerage'