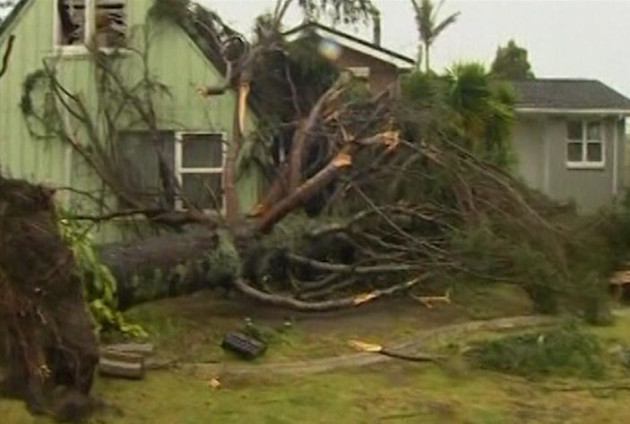 Three people have been killed and several others injured after a tornado ripped through the suburbs of Auckland, New Zealand.
The storm struck the districts of Hawthorne and Whenuapai, tearing roofs from houses and uprooting trees, in the country's biggest city.
Concrete slabs were whipped away from a construction site by gale force winds and crashed into a truck, killing the two people inside. A third person was killed after being hit by a tree, according to New Zealand's Civil Defence office.
At least 150 homes were wrecked by the tornado, with some 250 residents were being taken care of at a nearby air force base.
Prime Minister John Key said: "This must have been an extremely frightening situation for many people in the local community."
Auckland was last hit by a tornado in May and one one person died. The island nation has suffered numerous natural disasters in recent years, most notably the 6.3 magnitude Christchurch earthquake that killed 185 people in February 2011.