At least 10 people, including two children, have been killed by a tornado that tore through the Mexican border city of Ciudad Acuña.
The category 4 tornado struck first thing in the morning, around 6am local time (12pm BST), upending cars and destroying homes.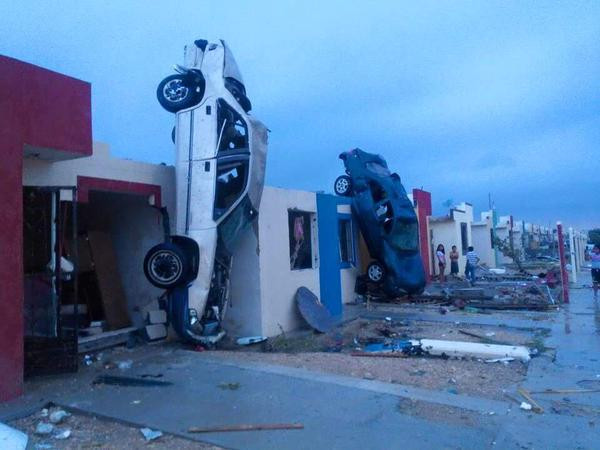 Governor Rubén Moreira Valdez has declared the area a disaster zone, while Mayor Evaristo Lenin Pérez Rivera said the storm was a "catastrophe".
Valdez Ricardo Guajardo, director of the municipal health services, said hundreds more are wounded, with many injured by concrete fences that fell during the tornado.
The two children dead are believed to have been killed by a falling ceiling, Mexico news website Excelsior reports.
Footage and images from the wake of the storm show a car frame bent around a gate of a house, while a bus was seen crumpled on a road.
Around 100,000 people live in Ciudad Acuña, which is on the border of Del Rio in Texas.