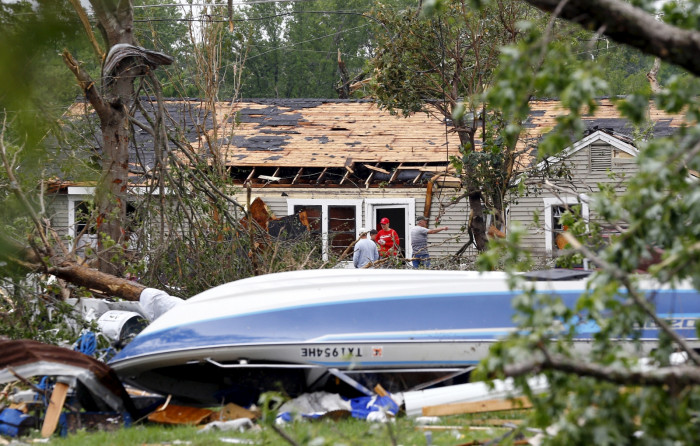 Twenty million Americans from Texas to Minnesota have been warned to prepare themselves for severe weather over the next few days including more tornadoes, heavy rain and flooding.
Nineteen tornadoes have hit the US Midwest plains over the last few hours, destroying homes, causing power cuts and even disrupting a Prom in Tecumseh, Oklahoma when students had to take shelter in a hallway.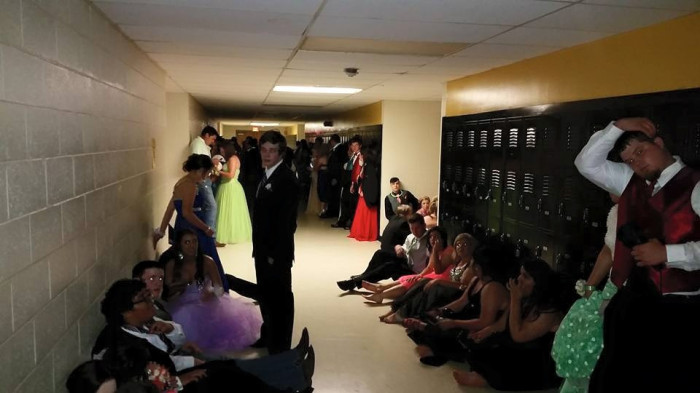 National Weather Service forecaster Daryl Williams said tornadoes had struck near Elmer, Tipton and Elk City in Oklahoma. Keli Cain from the Department of Emergency Management said damage had been reported in the west of the state.
"This is just still very, very preliminary, but we're hearing a lot of damage to power lines, outbuildings," said Cain.
"We've also heard reports of damage to homes and businesses, primarily in Major County and Roger Mills County. Right now we haven't had any reports of injuries or fatalities, and we hope it will stay that way."
In Granbury, North Texas a huge sink hole 40ft wide and 40ft deep opened up when heavy rainfall following a five-year drought caused the ground to collapse.
Heavy rain has also led to lakes and pools overflowing and flood gates had to be opened at Lake Ray Roberts to prevent serious flooding in the Dallas-Fort Worth area. Up to 52,000 gallons are being released every second.
Also in Texas hailstones the size of tennis balls were reported in the town of Happy. In Kansas, a severe tornado blew over 34 cars of a cargo train in Lyon County. Around 15,000 homes and businesses lost power when power lines were downed.
US meteorologists have warned there may be further tornadoes and flooding today (Sunday 17 May), with Arkansas, eastern Missouri-Illinois, and other areas all potentially at risk. Residents have been advised to listen for weather reports in the coming hours.