Toronto 'Crack Mayor' Rob Ford Mocked in Election Posters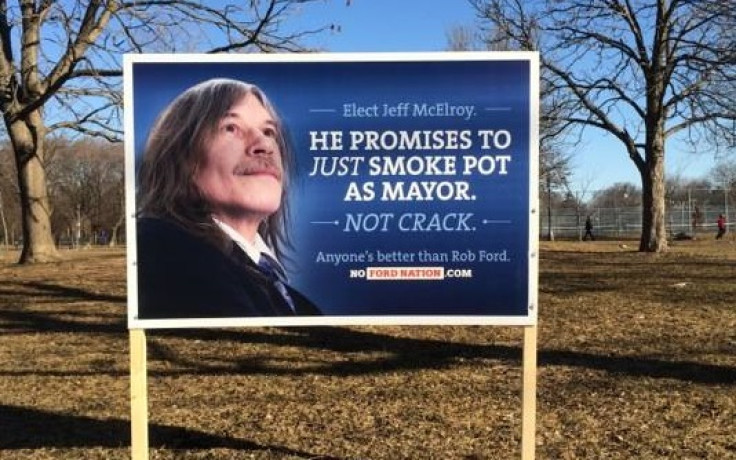 A series of mayoral campaign posters have appeared around Toronto, encouraging residents to vote for candidates who "just smoke pot" or who promise they will "never be caught on camera" when urinating in the street.
One sign, for "candidate" Ray Faranzi says: "The current mayor threatens to kill people and gets publicly drunk. If elected, I promise I will just get publicly drunk."
The billboards were created by pressure group No Ford Nation as part of a campaign to replace the current mayor of Toronto, the controversial and outspoken Rob Ford.
The people in the posters are not genuine candidates.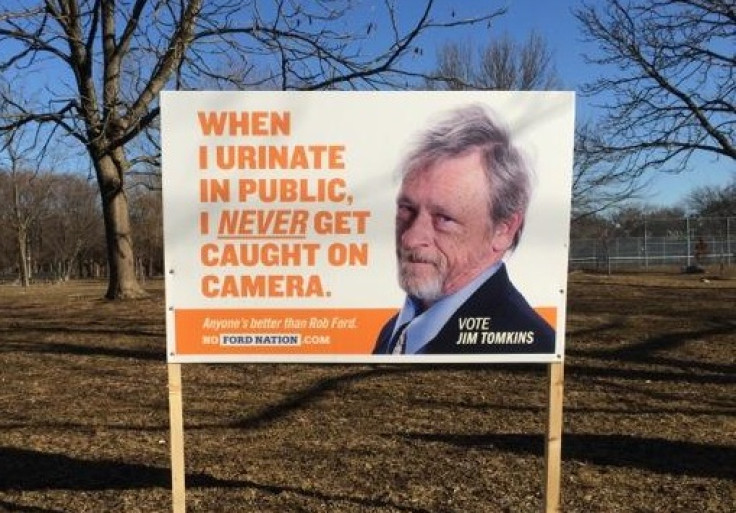 "Anyone's better than Rob Ford" is the campaign slogan which features on all the posters.
In another poster, the message reads: "Elect Jeff McElroy. He promises to just smoke pot as mayor. Not crack". That is a reference to Ford admitting that he had smoked crack in a "drunken , leading to demands that he step down from the post. He rebuffed the demands but has been stripped of many of his mayoral powers.
"For over three and a half years Rob Ford has been damaging our city's reputation. With the upcoming election we have a chance to turn things around by electing someone who is qualified to be our mayor," the No Ford Nation website reads.
"Our mission is to ensure that the next mayor is a genuine leader that can properly represent Toronto. It's up to voters to choose someone fit for the job."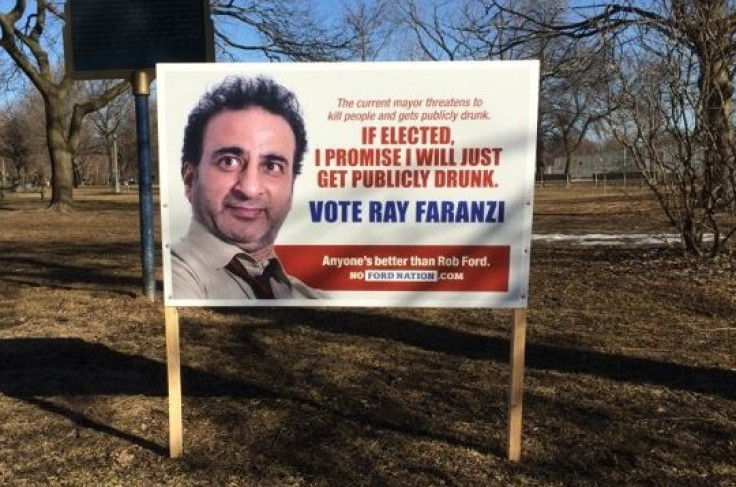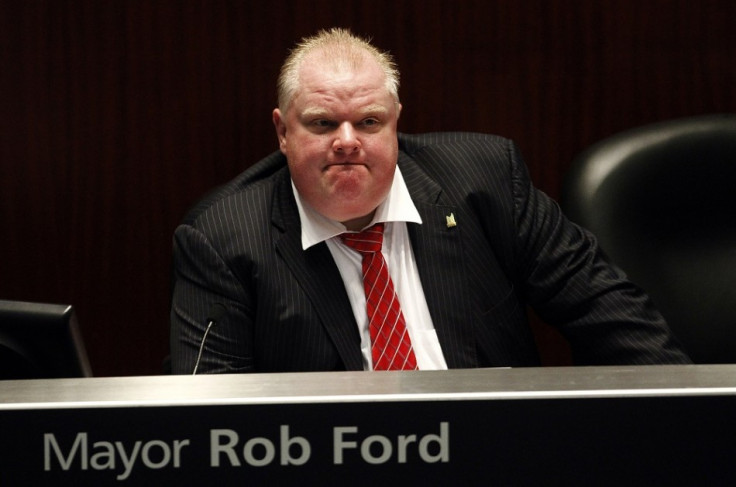 The group have previously mocked Ford in a series of YouTube clips called The TorontoMmayor Show. The shorts videos play real-life soundbites from Ford over cartoons to illustrate his occasional absurd behaviour.
© Copyright IBTimes 2023. All rights reserved.