Tory leadership contest: Wife of Conservative PM hopeful Michael Gove Sarah Vine in her own words
Daily Mail columnist could become first lady of British politics after momentous week.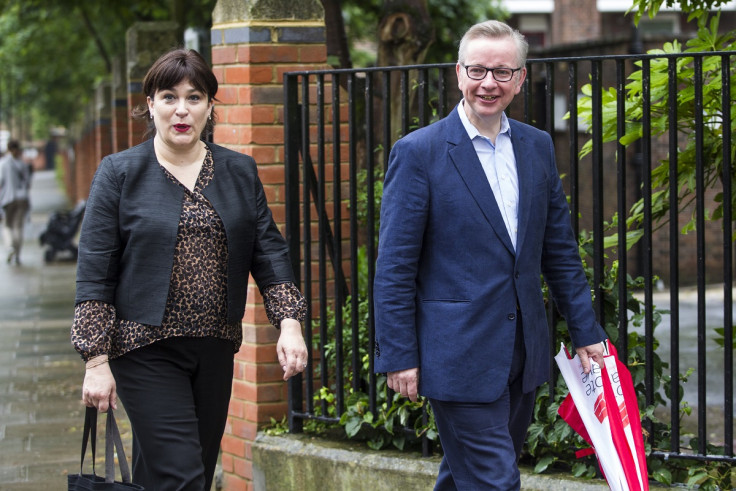 Sarah Vine could soon become Britain's first lady after her husband Michael Gove tossed his hat into the ring to become the Conservative party leader and prime minister. In what looks like a two-horse race, the justice secretary will go head-to-head with home secretary Theresa May to lead the Tory party after one of the most momentous weeks in British politics.
If Gove prevails, the Daily Mail columnist – whose leaked email on Wednesday (29 June) encouraged her husband's leadership tilt – will become the first lady of British politics.
'GOOD LUCK' - Vine's accidental email
"Very important that we focus now on individual obstacles and thoroughly overcome them. I really think Michael should have a Henry or a Beth with him for this morning's crucial meetings.
"One simple message. You MUST have SPECIFIC assurances from Boris, OTHERWISE you cannot guarantee your support. The details can be worked out later on, but without that you have no leverage.
"Crucially, the membership will not have the necessary reassurance to back Boris, neither will [Daily Mail editor Paul] Dacre/[Rupert] Murdoch, who instinctively dislike Boris but trust your ability enough to support a Boris Gove ticket.
"Do not concede any ground. Be your stubborn best. GOOD LUCK."
IBTimes UK looks at some of Vine's outspoken comments:
On summer holidays – "Love my children, obviously. Love my husband, too. But honestly, having them hanging around the house all summer is a complete nightmare."
On the sugar tax – "Of course, an outright ban on sugar would be ludicrous — after all, there's nothing wrong with a treat now and then, and the nation must have its Great British Bake Off."
On her looks – "I was, apparently, the ugliest baby they had ever seen. The missing link. My feet were so large they joked I might have prehensile toes."
On Tory dinner parties – "And so she came. Joan Collins. To dinner. At my house. Walked up my garden path in her leopard-print dress and leather jacket, and spent the entire evening being fabulous. Joan drank small amounts of white wine with ice, explained why Elizabeth Taylor got the role of Cleopatra instead of her ("I wasn't prepared to sleep with who I needed to sleep with, darling") and was sweet to my ill-behaved children."
On Esther McVey – "If I remember rightly, half the current Cabinet would have cheerfully 'wound her clock' if she'd given them a glimmer of a chance."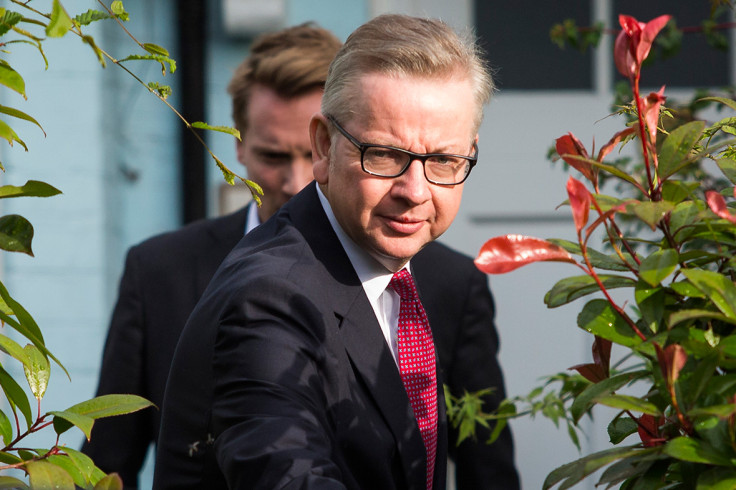 On rape – "But, more worryingly, won't men in rape cases automatically be presumed guilty until they can prove they have obtained consent? However appalling a crime rape may be, this cannot be right."
On the NHS – "The inescapable truth is that hard decisions need to be made about limiting access to the NHS. But for a variety of reasons — expediency, cowardice, sentimentality, fear of being branded xenophobic — no politician has the guts to admit this."
On the Speaker of the House – "John Bercow, the Speaker of the House of Commons, is far from my favourite person. But I can't help feeling a little sorry for the poor man as he (once again) suffers terrible humiliation in his personal life."
On pornography – "Sorry, but no right-thinking person could watch this stuff and conclude that it is anything other than exploitative. The girls and women in these films are not 'liberated': they are sad, tragic creatures."
On voting for Leave – "...because, after the way the Remain camp has behaved over the past few weeks, I'd sooner set fire to my ballot paper than give my backing to such a bunch of bullies."
© Copyright IBTimes 2023. All rights reserved.