Mercedes boss Toto Wolff is not ready to impose restrictions on his drivers, and has made it clear that they are free to race despite Lewis Hamilton leading Valtteri Bottas in the Formula One drivers' championship by 35 points.
The Finn had closed the gap to ten points to his teammate with his victory at the Russian Grand Prix, but fell behind in the race for the title after recording his first non-finish of the season in Spain last weekend (14 May).
Talks about Bottas being a support driver to Hamilton's title battle with Ferrari's Sebastian Vettel were making rounds prior to his victory, but it changed after Russia. The questions have resurfaced after the Spanish Grand Prix.
Wolff has reportedly said that the team has no plans of changing the policy this early in the season with 14 races still to go.
"At the moment he [Hamilton] is quite a large chunk ahead in terms of the Drivers' Championship, but we are in race number five and there are 14 to go," Wolff told Sky Sports F1.
"As a team we have never made that call and we have never made it that early, so we are going to continue to work like we do.
However, the Mercedes motorsport boss refused to dismiss the idea of backing a single driver, something Ferrari are likely to do as Vettel grows his lead over teammate Kimi Raikkonen, who is currently 55 points behind the German.
"Let's see how it pans out over the next couple of races," the Mercedes chief added.
Bottas, meanwhile, has admitted that it is too early to talk about extending his contract with Mercedes. The former Williams driver was handed just a one-year deal when he signed with the team confirming that they were keeping their options open for 2018, especially with Fernando Alonso and Vettel yet to agree new deals with their respective teams McLaren and Ferrari.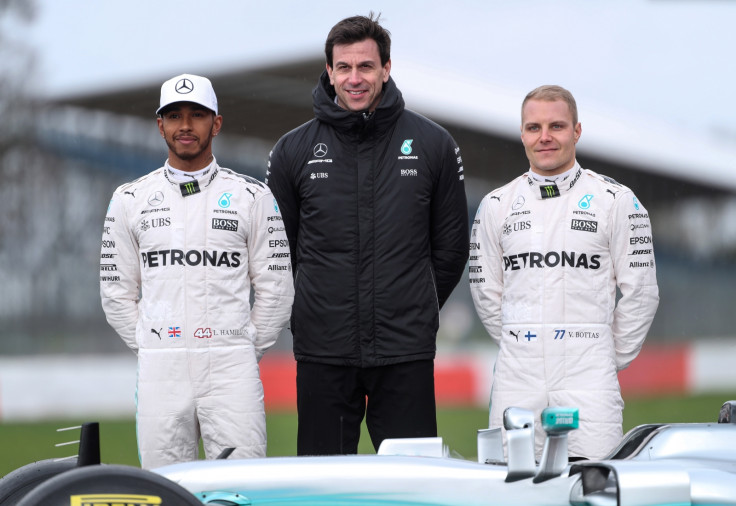 "It is too early to talk about a contract extension. We are fully focused on the championship this year, as we are battling with Ferrari at every circuit," Bottas said, as quoted by grandprix.com.
"Of course, at some point we will have to start negotiations about the future, but that time has not arrived yet," the 27-year-old Mercedes driver added.