McLaren-Honda's Fernando Alonso declared himself pleased with his progress after completing a second day of practice ahead of a maiden crack at the Indianapolis 500.
The double Formula One world champion will be replaced by former teammate Jenson Button for this month's Monaco Grand Prix as he swaps the glitz and glamour of the principality for the American midwest in an attempt to win the second leg of motorsport's prestigious Triple Crown.
Having undergone his mandatory Indy 500 rookie orientation programme last month, Alonso, who eventually finished 12th at his home race in Barcelona last weekend after defying yet more chronic engine issues to surprisingly qualify in seventh, flew back out to the United States this week in order to commence official preparations for the 101st running of the world-famous race at Indianapolis Motor Speedway on 28 May.
Finishing Monday's (15 May) opening session in 19th after 36 laps, quickest rookie Alonso expressed minor disappointment with some rear suspension issues that prevented McLaren Honda Andretti from completing their programme and, most importantly, allowing their newest driver to get comfortable running in traffic.
However, that was sufficiently remedied on day two as 24th-place Alonso completed a mammoth 117 laps with a top speed of 221.029mph and crucially gained good experience competing in traffic for the first time.
"It was good, it was good, very positive and productive day," he said afterwards. "We did a lot of laps – 117 laps today I think – a lot of learning, some group running, finally with some traffic. So, it is information I will sleep on and be a better oval driver tomorrow."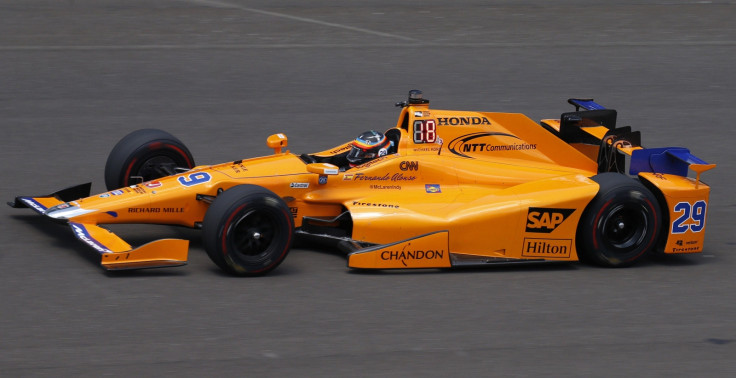 On that late heavy traffic that is known as 'Happy Hour' in Indy 500 parlance, he added: "It felt OK, it felt as I expected. Obviously, here it's very important to keep close to the car in front of you, to take the benefit from the next straight. It was useful. I'm on the best team for that; we are six cars and we were running together.
"My teammates were amazing in helping me. I knew they were taking care of me in some moments of the run, so that was good and yeah, first time for me. I was learning every lap here and there, you know, when I follow them, learning what they do, how they attack the next corner or the next lap, how they prepare the overtaking, so, it was very useful and a very productive day."