There is no escaping the fact; McLaren are now officially the worst team on the Formula 1 grid. Five races into the 2017 season and neither Fernando Alonso nor Stoffel Vandoorne have registered a single point, plagued by power and reliability failures that have left the Woking-based team slumped at the bottom of the constructors' standings.
Casting a perennial shadow over the campaign are doubts over the future of their prized Spaniard. Alonso, a two-time world champion, chose to remain loyal to McLaren this season; but they must live up to their end of the deal. Unless they can provide assurances that they can once again provide him with a championship-worthy car and restore the McLaren name to its former glory, then the 35-year-old will unquestionably have offers to join a rival when his contract expires at the end of the season.
Their dismal campaign was proceded by a reshuffle upstairs, with Zak Brown coming in as McLaren Technology Group's new executive director. Brown knows with F1 under the spotlight like never before, there is no shying away from the reality of their problems.
"Our on track success, or lack of, isn't anywhere were it needs to be," Brown told IBTimes UK. "It's well documented our challenges are in the power unit area. Honda is doing everything they can as are we to get back on track.
"But it happens for many sports teams, Ferrari went 21 years without winning a championship. We have to power through this; it's a championship team, everyone is extremely committed and morale is high despite our lack of results. It makes us want to win more, we are working harder than ever and we will get there."
McLaren find themselves in the precarious position where they cannot find harmony between the capabilities of their car and the burning ambition of their driver, one of the sport's most revered. Back in his homeland at the weekend, Alonso remarkably powered his Honda-powered MCL32 into seventh place during qualifying but would cross the finishing line in 12th place at Sunday's Spanish Grand Prix. It was his best finish of the season to date; but it only served to underline the gaping chasm between where he wants to be and where McLaren currently are. It is something the team knows they cannot ignore.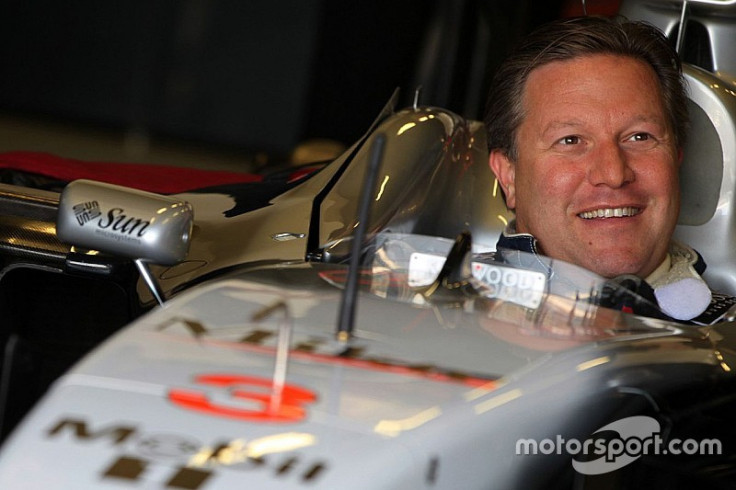 "I think we have got the best driver in the world, certainly one of the best. All these Formula 1 drivers are awesome and at the end of the day a driver can only carry a car so much. Fernando was outstanding in Spain; that was a combination of Fernando putting in the perfect lap, the chassis was very good and we had some developments that came our way and clearly worked. But there is not a driver in the world that would have got that car any further than seventh. The driver is critically important, we have a great young driver in Stoffel Vandoorn, but at the end of the day we have to give him a car capable of winning. They are not magicians. They can only carry it so far."
Ironically, Alonso's decision to race in this month's Indianapolis 500 for McLaren-Honda-Andretti has been the most persistent talking point of McLaren's season. The 2005 and 2006 champion will miss this month's Monaco Grand Prix as he looks to secure the second leg of motor racing's Triple Crown with the 24 Hours of Le Mans a possibility later down the line.
Some regarded the decision to allow Alonso to take a break from the F1 season as an effort to placate the Spaniard; a gesture to keep him sweet with his future at the team under such scrutiny.
Brown, who also serves also serves as chairman of Motorsport Network, the world's biggest digital motorsport platform and owner of the official magazine of Formula 1, F1 Racing, knows no other team on the grid would be prepared to back such plans, but insists the decision was a win-win for both racer and team.
"Fernando loves the environment at McLaren. We are racers. I think it was brave of Fernando to go to Indianapolis but equally it was a brave decision from McLaren to allow him to go to Indianapolis."
He continued: "Formula 1 is our first priority and always will be. But we are a big organisation with lots of resources. This opportunity presented itself; it is like in any form of motor racing, when there is a gap you go for a pass. So when we saw this gap, we went for it.
"I think he enjoys the McLaren environment but we need to give him a better race car underneath him because at the end of the day he wants to win more championships."
Brown and McLaren are under no illusions that the 2017 season is now all about demonstrating the ability to improve. Alonso himself has preached patience to those so eager to know what his plans will be in 2018, but his future will be inevitably be dictated by the strides his team make over the next six months – something McLaren are acutely aware of and will not shy away from.
When asked if there is a deadline in place for a decision on Alonso's future, Brown said: "We have agreed among ourselves that we will get into the summer and see how the car gets on. I wouldn't want Fernando to make a decision right now because we are not giving him a winning race car. He is happy to wait and see how things develop. I think he has a desire to stay and doesn't need to make a decision yet so lets and wait and see how we get on with the race car. I think if he feels that we have a capable race car moving forward then I think we will retain him. If we can't demonstrate that then I think we won't retain him."
While Alonso's temporary departure at Monaco leaves a hole, it also heralds the return of one of F1's most popular faces in Jenson Button. The 37-year-old, still contracted to McLaren, will be drafted back in just five months on from when he began his sabbatical period, having won F1's showpiece race while racing for Brawn in 2009.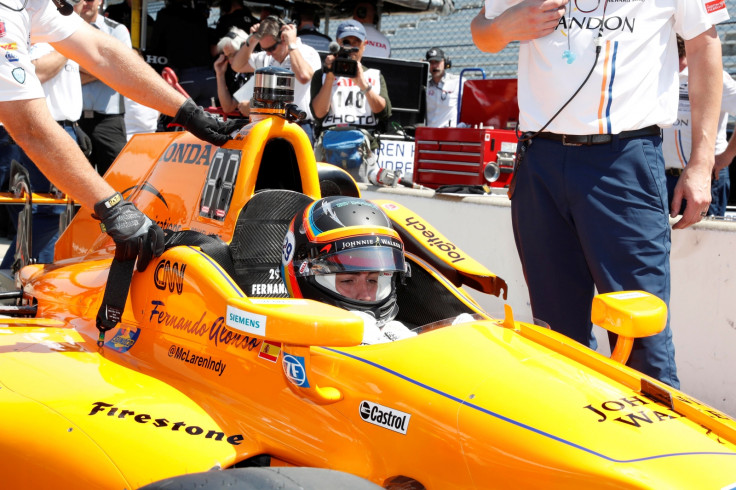 "It's not like he's been away years. He's won at Monaco, he loves Monaco," Brown continued. "Part of our consideration when we made the decision was we have got to make sure we were not compromising ourselves, and Jenson will do an excellent job. He's highly motivated, he spent lots of time in the simulator and knows the track so we don't feel we are compromising a good result in Monaco. We hope we come away with three good results in May, Fernando in Indianapolis and the two cars in Monaco."
McLaren are a team steeped in F1 history but for now, they remain firmly in the rear-view mirrors of Mercedes and Ferrari. The 2017 season is now all about closing that gap.
"I like to think that eventually people will be talking about the great strides we made over the course of the year. It won't be one of our banner years, but you can't give up. Everything we do today and learn today impacts tomorrow and the future."